Filtered By: News
News
NBI files crime complaints vs. cops involved in Jolo shooting of soldiers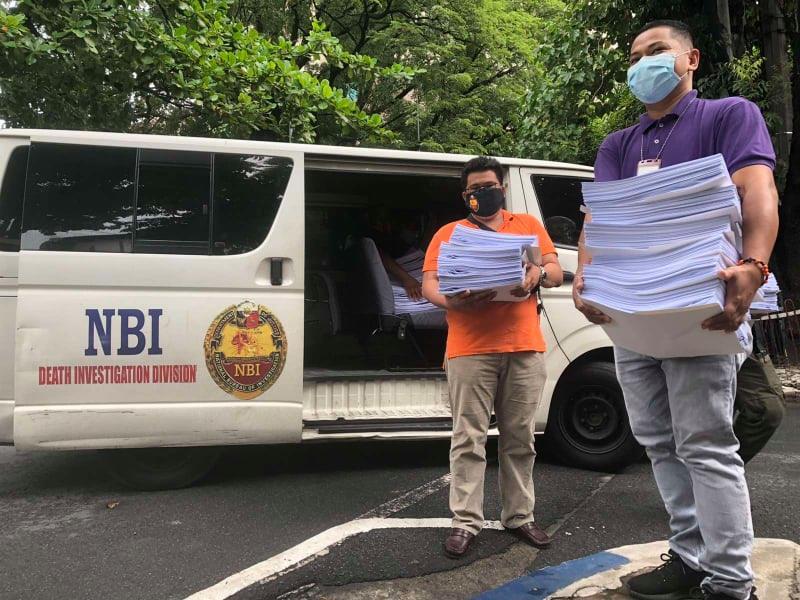 The National Bureau of Investigation (NBI) on Tuesday filed criminal complaints against members of the local police in Sulu allegedly involved in the June 29 shooting that killed four Philippine Army soldiers in Jolo.
Led by NBI Western Mindanao Regional Director Moises Tamayo, the NBI filed complaints for four counts of murder and planting of evidence against the following individuals:
PSMS Abdelzhimar H Padjiri
Police Master Sergeant Hanie U. Baddiri
P/Staff Sergeant Iskandar I. Susulan
PSSg Ernisar P. Sappal
P/Corporal Sulki M. Andaki
Patrolman Mohammad Nur E. Pasani
PSSg Almudzrin M. Hadjaruddin
Patrolman Alkajal J. Mandangan
Patrolman Rajiv G. Putalan
The NBI also recommended the filing of neglect of duty complaints against the following:
Sulu provincial police chief P/Colonel Michael Bawayan
Jolo police chief P/Major Walter Annayo
Sulu Provincial Drugs Enforcement Unit chief P/Captain Ariel Corcino
The NBI's legal division said evidence shows it was the nine police officers who killed the four soldiers.
"The 9 police officers simultaneously attacked the victims who were not given the opportunity to defend themselves," the legal division said.
"While some of the police officers did not fire their issued firearms, CCTV footages and eyewitnesses' accounts clearly demonstrate that they executed overt acts that constitute as moral assistance to the police officers who actually fired [at] the victims," it added.
As to the allegation of planting evidence, the NBI said witnesses recounted that Major Marvin Indamog, one of the soldiers, did not carry a firearm when he alighted from their vehicle.
"Based on the additional pieces of evidence, it could be concluded that the rifle recovered near his left hand was indeed planted," the bureau said.
The NBI added that the failure of the three Jolo and Sulu police officials to inform their officers of the soldiers' operation constitutes "gross negligence under the doctrine of command responsibility defined in Executive Order 226."
Indamog, Captain Irwin Managuelod, Sergeant Eric Velasco, and Corporal Abdal Asula died in the incident that the Army chief has called murder.
On June 29, the military men were tracking suicide bombers when the shooting incident transpired.
The soldiers were flagged down by cops in Barangay Walled City. Despite identifying themselves as members of the military, they were instructed to go to the police station for further verification of their identities.
According to a police spot report, the shooting incident happened when the soldiers escaped and pointed their weapons at the police officers. This allegedly prompted the policemen to fire at the soldiers.
The NBI said one of the killed government troops had eight gunshot wounds while three gunshot wounds were found on the two other soldiers.
The PNP said it is up to the NBI to determine if there was an overkill that happened in the incident.
Four of the nine cops tested positive in a paraffin test, according to the NBI.
Now that a complaint has been filed before the DOJ, prosecutors will look into the allegations and determine whether or not to file charges against the policemen in court. - MDM, GMA News