Filtered By: News
News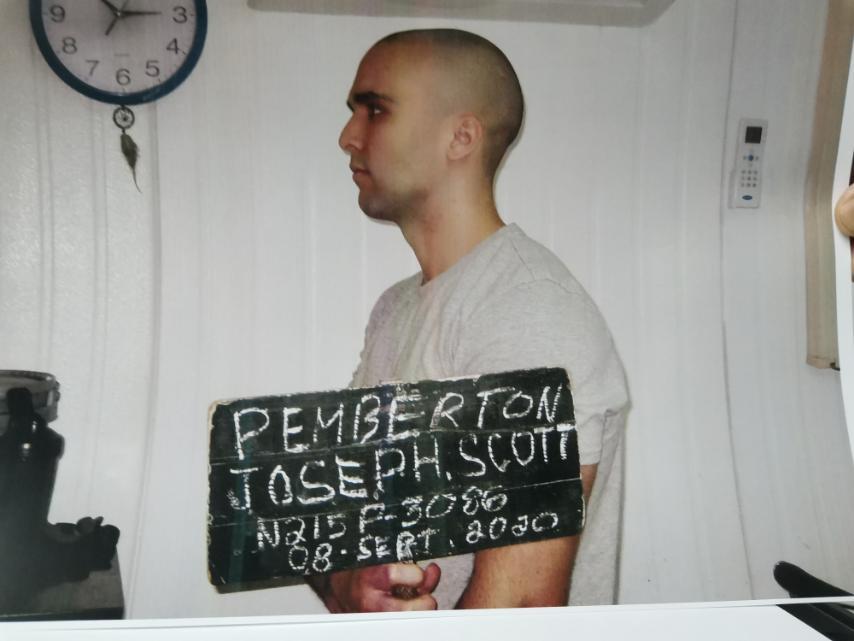 Immigration to deport Pemberton after release from prison
The Department of Justice (DOJ) said Wednesday that there is an existing deportation order against convicted US Marine Joseph Scott Pemberton that will be enforced as soon as he is released from prison.
Justice Undersecretary Markk Perete said the Bureau of Corrections (BuCor) and the Bureau of Immigration (BI) are coordinating regarding the transfer of custody of the US serviceman, whom President Rodrigo Duterte pardoned this week.
The BI said its board of commissioners ordered Pemberton's deportation on September 16, 2015 on the ground of his being an "undesirable alien."
Immigration Commissioner Jaime Morente said he has asked BuCor Director General Gerald Bantag to turn Pemberton over to the BI as soon as he is released from prison so immigration authorities can complete deportation proceedings.
"At any rate, we are awaiting instructions from our Justice Secretary Menardo Guevarra for guidance on how we will implement the deportation order in a manner that is within the prescribed laws of the country," Morente said.
The BI said foreigners up for deportation are required to submit clearances from the National Bureau of Investigation and the regional trial court as proof that they have no pending criminal or civil cases.
Foreign Affairs Secretary Teodoro Locsin Jr. said his department will be taking instruction from Justice Secretary Menardo Guevarra.
"All of this now is the exclusive remit of the Secretary of Justice. We (Department of Foreign Affairs) will be taking instruction from him. I have ordered PCVF (Presidential Commission on Visiting Forces) under me that we follow DOJ. Period," Locsin said on Twitter.
Duterte granted absolute pardon to Pemberton this week, extinguishing his criminal liability for killing Filipino transgender woman Jennifer Laude in 2014.
The pardon, which came amid a debate on whether he is entitled to early release for "good conduct," removed legal barriers to Pemberton's release.
Pemberton was convicted of homicide in 2015 for the previous year's killing of Filipino transgender woman Jennifer Laude. He was sentenced to six to 10 years in prison.
Groups and personalities, including Vice President Leni Robredo, have questioned Duterte's granting of pardon to Pemberton, saying it smacks of double standards.
"Ang nakikita natin: Kapag mahirap, may parusa; kapag mayaman at nasa poder, malaya. We continue to hope that the President exercises his vast powers in a manner that is fair and that benefits the common Filipino," Robredo said Tuesday.
Guevarra, meanwhile, said Duterte must have had some basis for granting Pemberton absolute pardon.
Guevarra, who admitted to being surprised by the pardon, said he thought it was "improper" to question Duterte's decision, it being a "personal act of grace."
"The President must also have some basis in his own mind, in his own judgment as to why he is deciding to grant pardon to anyone," he said.
Atty. Rowena Garcia-Flores, Pemberton's counsel, said they are working to have him released within the week, possibly on Friday.
Pemberton is jailed in a special holding facility inside Camp Aguinaldo, main headquarters of the Philippine military. —KBK, GMA News