Filtered By: News
News
AFP says Tiamzons' conviction a 'victory' for NPA victims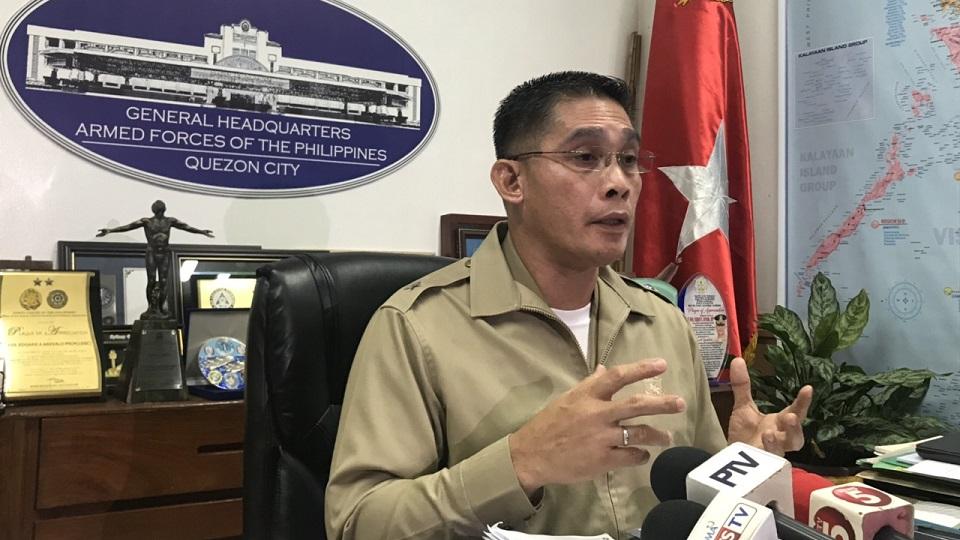 The Armed Forces of the Philippines (AFP) on Friday welcomed the conviction of couple Benito and Wilma Tiamzon, allegedly top officials of the Communist Party of the Philippines (CPP).
In a statement, AFP spokesman Major General Edgard Arevalo said the Tiamzons' conviction "is a victory for the many victims of atrocities of the NPA particularly orders to conduct murder, arson, extortion, ambushes, bombing and the like that they orchestrated."
The NPA or the New People's Army is the armed wing of the CPP.
A Quezon City court has convicted the couple for kidnapping and serious illegal detention — cases that stemmed from a 1988 incident where four soldiers were held captive by the communist group for about two months. They were sentenced to reclusion perpetua or up to 40 years of imprisonment.
Arevalo vowed that the military would continue to pursue the couple after "they have violated the provisions of their temporary liberty by virtue of their being nominated as consultants in the peace negotiations with the government."
Arevalo said the Tiamzons did not submit themselves to authorities after the peace talks between the government and communist group did not prosper.
The couple were arrested in 2014 in Barangay Zaragoza in Aloguinsan, Cebu by joint forces of the police and military. They were released from detention in August 2016 to participate as consultants of the National Democratic Front of the Philippines, the political wing of the CPP.
Arevalo said the AFP is one with Filipinos in calling for the end of armed struggle that has claimed thousands of lives over the years.
"The AFP will continue to strengthen its resolve to bring other criminals to justice in honor of the victims of the violence perpetrated by the CPP-NPA," Arevalo said.
"It is time for the rest of the CPP-NPA to abandon the armed struggle and take part in bringing genuine peace and development to the country," he added.
Philippine National Police spokesman Police Brigadier General Ildebrandi Usana warned that law enforcers would likewise pursue the couple if they would not surrender.
"Kung itong mga Tiamzon naman ay at large pa, eventually talagang sila ay magiging fugitives of law kapag sila ay hindi nag-submit at eventually surrender sa authorities," Usana said.
Usana said the court will determine where the couple will be detained.
The Tiamzons' lawyers, meanwhile, said they would appeal the court's decision. —KBK, GMA News