Filtered By: News
News
PNP, AMLC sign MOA in fight vs. terror financing, money laundering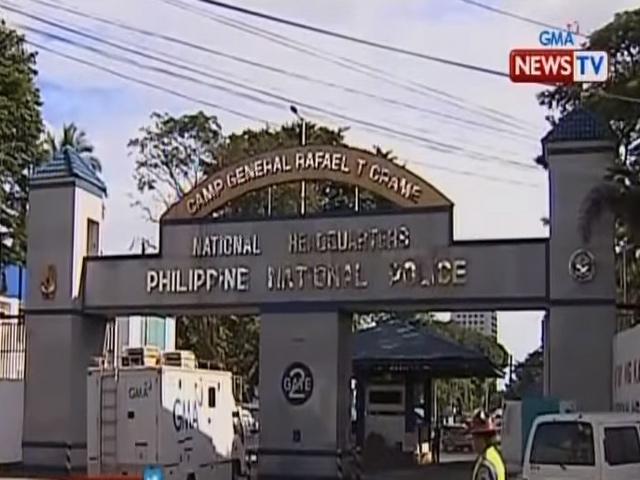 The Philippine National Police (PNP) and the Anti-Money Laundering Council (AMLC) on Monday signed a memorandum agreement for their partnership in fighting terrorism financing and money laundering.
Under the agreement, the PNP-AMLC Fusion Center will be established where the two camps can share related information to each other, which includes intelligence reports.
"This allows the PNP to share with the AMLC the names of persons of interest as well as the other documents in possession," AMLC executive director Mel Georgie Racela said in a ceremonial signing event.
"Likewise, the AMLC will share vital information that may assist the PNP in its fight against criminalities," he added.
PNP chief Police General Debold Sinas announced that the building of the PNP-AMLC Fusion Center has been completed and ready to be used.
According to him, the building is set to be inaugurated on Wednesday.
The agreement will also maximize resources, streamline operations, and improve the abilities of the PNP and AMLC to fight money laundering, terrorism financing, and other crimes by sharing data.
Recently, Racela said the Philippines will apply for a re-rating from the Financial Action Task Force following revisions to the Anti-Money Laundering Act and the controversial Anti-Terrorism Law.
President Rodrigo Duterte signed the Anti-Terrorism Bill into law in July 2020, despite objections from various groups across several sectors.
Passed in January, the AMLA amendment allows the Court of Appeals (CA) to issue a freeze order from 20 days to six months, and deemed lifted if no case is filed against the person within the period set by the court.
It also prevents any court from stopping the AMLC from conducting civil forfeiture proceedings to preserve or protect the assets in question, adding that only the Supreme Court or CA can do so.
In December last year, the AMLC approved a freeze order on accounts related to the Communist Party of the Philippines (CPP) and its armed wing the New People's Army (NPA). — RSJ, GMA News