Filtered By: News
News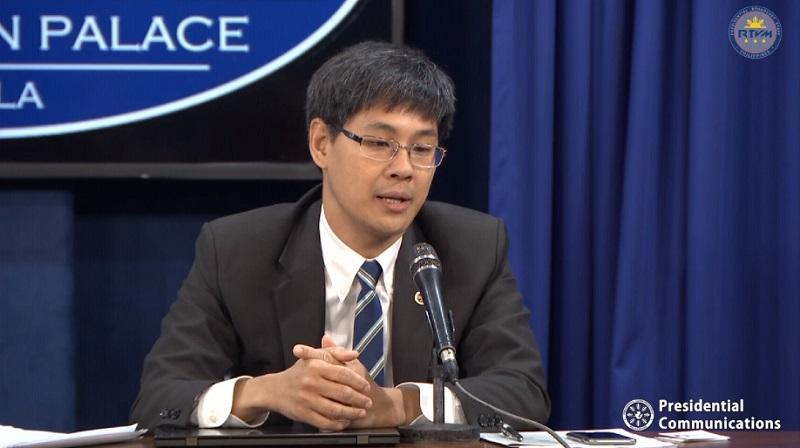 NEDA backs Duterte's move not to place Philippines under MGCQ sans vaccine rollout
After initially proposing to place the entire country under the loosest quarantine level, the National Economic and Development Authority (NEDA) is now backing President Rodrigo Duterte's decision not to implement a nationwide modified general community quarantine (MGCQ) prior to the COVID-19 vaccine rollout.
"NEDA supports the recent decision of the President not to shift to MGCQ," Acting Socioeconomic Planning Secretary Karl Kendrick Chua said in a statement.
"The whole of government will work hard, in cooperation with various sectors, to roll out the vaccine so that we can further open the economy," he added.
In announcing Duterte's decision on Monday, presidential spokesperson Harry Roque said the President gave more premium to public health and safety over the economy.
"President Rodrigo Roa Duterte gave his directive to the Cabinet that the Philippines would not be placed under modified general community quarantine unless there is a rollout of vaccines," Roque said.
NEDA previously proposed placing the entire Philippines under the MGCQ starting March 1 supposedly to balance the country's response to stop the spread of COVID-19 and the need of Filipinos to start earning and spending.
Apart from placing the whole country under MGCQ, NEDA is also proposing the following:
increasing the capacity allowed in public transport from 50 percent to 75 percent;
complementing public transport with active transport via bike lanes;
allowing more provincial buses to operate;
expanding the age groups allowed to leave their homes from 15 to 65, to five to 70; and
resuming the pilot-testing of face-to-face classes
The League of Provinces of the Philippines, meanwhile, said Duterte's decision not to place the entire country under MGCQ until mass vaccination is the "safest measure but too cautious." —Ted Cordero/KBK, GMA News