Filtered By: News
News
SIX CASES
Philippines detects South Africa coronavirus variant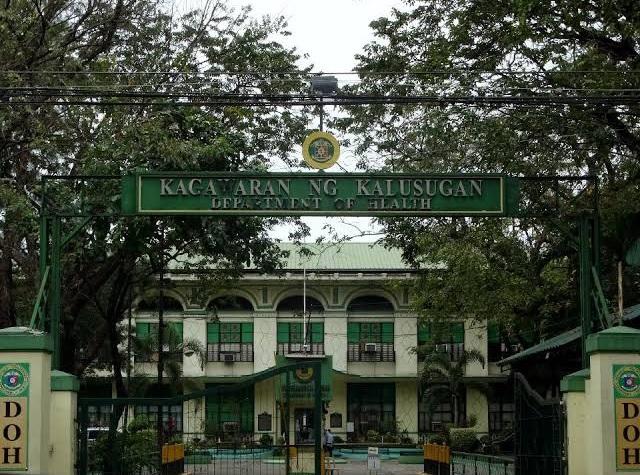 The Department of Health (DOH) on Tuesday reported the detection of the coronavirus variant initially discovered in South Africa in six COVID-19 cases in the Philippines.
"The DOH, the UP-Philippine Genome Center (UP-PGC), and the UP-National Institutes of Health report the detection of six B.1.351 variant (South Africa variant) cases, 30 additional B.1.1.7 variant (UK variant) cases, and two additional cases with mutations of interest among the 8th batch of 350 samples sequenced by the UP-PGC," it said.
Of the six South Africa variant cases, three are local, two are returning overseas Filipinos (ROFs), while the location of one case is still being verified.
The three local South Africa variant cases are all Pasay City residents. Two cases (a 61-year-old female and a 39-year-old male) remain active while one case (a 40-year-old male) has recovered from COVID-19.
Their samples were collected between January 27 and February 13, the DOH said.
Health Undersecretary Maria Rosario Vergeire said the DOH found a link between two of the South Africa variant cases in Pasay but added that further analysis is needed to confirm widespread transmission.
"'Yun po ang tinitingnan natin ngayon, na baka diyan sa Pasay may local transmission," she said in a virtual briefing.
More samples from Pasay City were taken for genome sequencing last week after local health authorities saw a spike in COVID-19 transmission within households.
The two other South Africa variant cases, both ROFs, returned to the country from the United Arab Emirates and Qatar. Their current status is still being verified by the DOH.
Pfizer said its COVID-19 vaccine works against the United Kingdom and South Africa variants but some studies suggest that the South Africa variant makes vaccines less effective.
Evidence also suggests that the South Africa variant is more infectious as it binds more readily to human cells.
UK variant cases
Meanwhile, the DOH also reported 30 new UK variant cases, bringing total infections to 87.
Among these new cases, 20 are ROFs, three are local, and seven cases are still under verification.
The 20 ROFs returned to the Philippines from the Middle East, Singapore, and the United States between January 20 and February 16. Thirteen of these cases are asymptomatic and active while seven have recovered from COVID-19.
The three local UK variant cases are from Cordillera. One is currently admitted to a hospital, one has recovered, and one has died.
"The linkage of the three local cases to previously reported B.1.1.7 variant cases in the region is currently being investigated," the DOH said.
Mutations of interest
Two more samples in Central Visayas were also found to have N501Y and E484K, two coronavirus mutations of concern.
"The DOH also reports that upon further verification, two cases from Region 7 previously reported to have these mutations have been delisted, thus the total remains at 34 cases," authorities said.
The DOH urged the public to continue observing health protocols against COVID-19 despite the official rollout of vaccines on Monday. —KBK, GMA News