Filtered By: News
News
People killed, arrested in Calabarzon 'legal activists,' says Bayan; PNP defends ops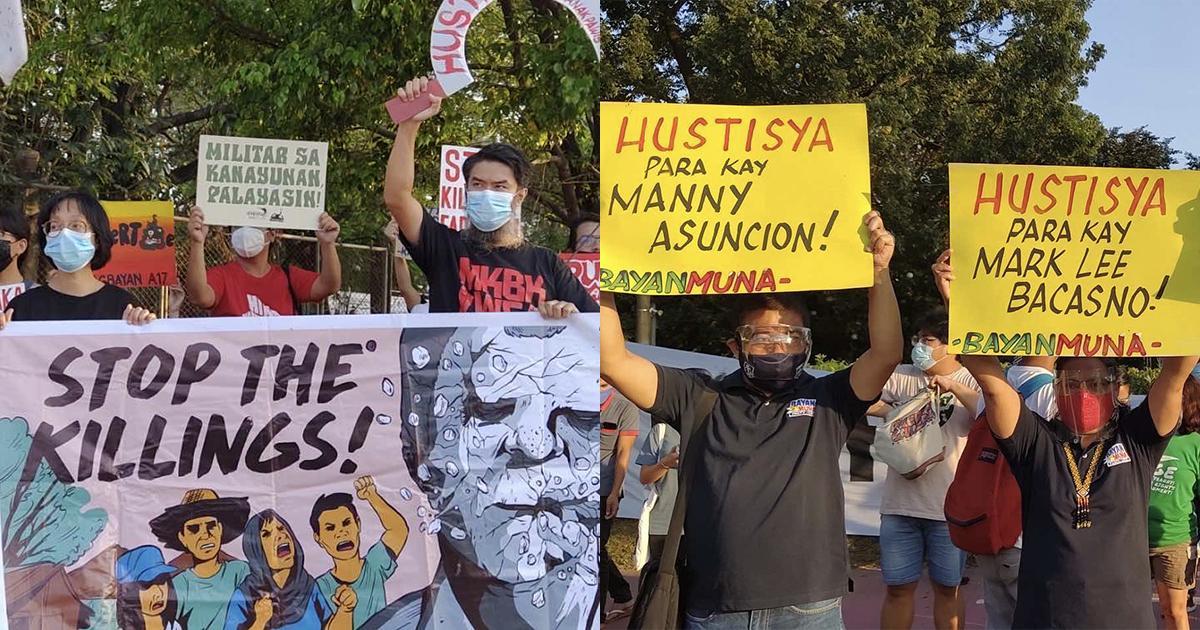 Bagong Alyansang Makabayan (Bayan) on Monday denied that the people killed and arrested in police-military operations in Calabarzon on Sunday were "communist-terrorists' as claimed by security forces.
In a statement, Bayan secretary general Renato Reyes said these personalities are "legal activists."
"All of those arrested and killed in CALABARZON on Bloody Sunday were legal activists, not personalities of alleged 'communist terrorist groups' as the Philippine National Police claims," he said.
Nine activists were killed while six others were arrested in the simultaneous police-military operations pursuant to some search warrants.
Reyes questioned the search warrants issued by Manila judges, which he said usually show that the targets had one hand grenade and this would be enough to let the police conduct the raids.
"A policeman makes a wild allegation that you are in possession of just one hand grenade and a judge will sign a search warrant that could lead to your arrest or death," he said.
"The Bloody Sunday narratives are all too familiar—planted evidence to justify arrests or the nanlaban excuse to justify EJKs," he said.
According to Reyes, search warrants have been weaponized to go after unarmed activists.
PNP: Operations legit
However, PNP spokesperson Police Brigadier General Ildebrandi Usana maintained that the operations were legitimate and pointed out that the issuance of search warrants is as difficult as getting arrest warrants.
"There is deposition of witnesses and the examining judge has to make probing questions. Serving of warrants also requires the presence of at least 2 witnesses," he told GMA News Online in a text message.
"The operations at the least were legitimate. On the strength of search warrants, the police simply responded to the call of our communities to be protected from individual persons found with illegal possession of firearms and explosives," he added.
Usana challenged those who are questioning the operations to go to the court and file their complaints if they have evidence.
"Otherwise, their claim of questioning the legitimacy of police operations is, as usual, left in emptiness," he added.
For now, Usana said the PNP National Headquarters will let Police Regional Office 4A director Police Brigadier General Felipe Natividad handle the concern.
"In the meantime, the PNP leadership encourages our policemen on the ground to intensify the drive against violators of law, more so on the strength of either arrest or search warrants," he said.
"That's the mission of the PNP, and we don't mind those criticizing the efforts of our police officers who are just doing their job to serve and protect the people," he added. —KBK, GMA News