Filtered By: News
News
CHR: No formal communication yet from ICC on drug war probe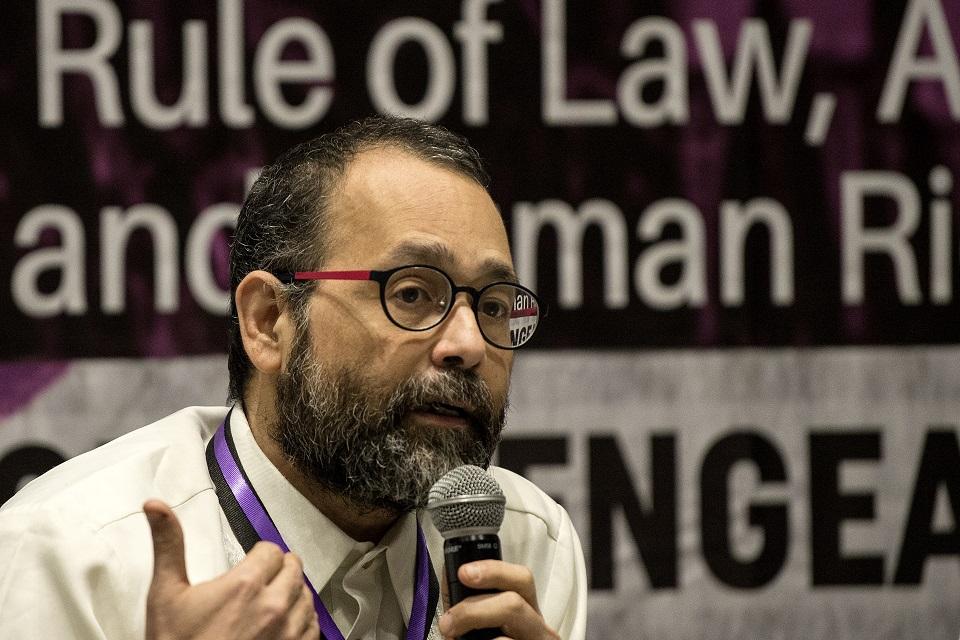 The Commission on Human Rights (CHR) said Thursday that it has not received yet a formal communication from the International Criminal Court (ICC) regarding the start of the court's probe into the controversial anti-illegal drugs campaign of President Rodrigo Duterte's administration.
During the deliberations on the proposed P867.251-million budget of the CHR, chairman Chito Gascon said the agency would have to wait first if the ICC will communicate with them regarding the investigation.
"That is a matter entirely within the control and operations of the International Criminal Court as such. There is no direct or immediate relationship of the work with the operations that will be undertaken by the Office of the Prosecutor as it conducts its investigation," Gascon told lawmakers.
"Nonetheless, should we receive a formal communication and a formal request from the ICC, we will take whatever they present to us in that formal request under consideration at the appropriate time," he added.
"Right now, it is speculative," Gascon said.
Gascon clarified that the CHR's mandate emanates from what is stated in the 1987 Philippine Constitution, and not with the Rome Statute, or the treaty that established the ICC.
Gascon, however, said the killings that will be looked into by the ICC could also be the slays that are being investigated by the CHR.
Earlier, the CHR disclosed that it has taken cognizance of a total of 3,423 alleged extrajudicial killings linked to the war on drugs from May 2016 to August 31, 2021.
"We are working closely with DOJ (Department of Justice) and PNP (Philippine National Police) to investigate those issues," Gascon said.
On Wednesday night, the ICC announced that its Pre-Trial Chamber 1 has granted then-Prosecutor Fatou Bensouda's June 14 request to probe crimes "allegedly committed on the territory of the Philippines between 1 November 2011 and 16 March 2019 in the context of the so-called 'war on drugs' campaign."
According to the ICC, a specific legal element of crime against humanity of murder "has been met with respect to Duterte's war on drugs in the period from July 1, 2016 -- the day after President Rodrigo Duterte was sworn into office as chief executive -- until March 16, 2019, the day before the Philippines formally exited the Rome Statute, the treaty that established the ICC.
The Palace, however, maintained that the ICC has no jurisdiction over the country because of the Philippines' withdrawal from the Rome Statute last March 17, 2019. —LBG, GMA News