Filtered By: Newstv
NewsTV
Top 10 Yummiest Restaurants in Baguio
On the lookout for something yummy while in Baguio City, GMA News TV's award-winning info-tainment countdown show "Ang Pinaka" went up to the Summer Capital of the Philippines in search of the top 10 hottest dining spots. Be sure to bring our list when you visit the City of Pines!

10. Canto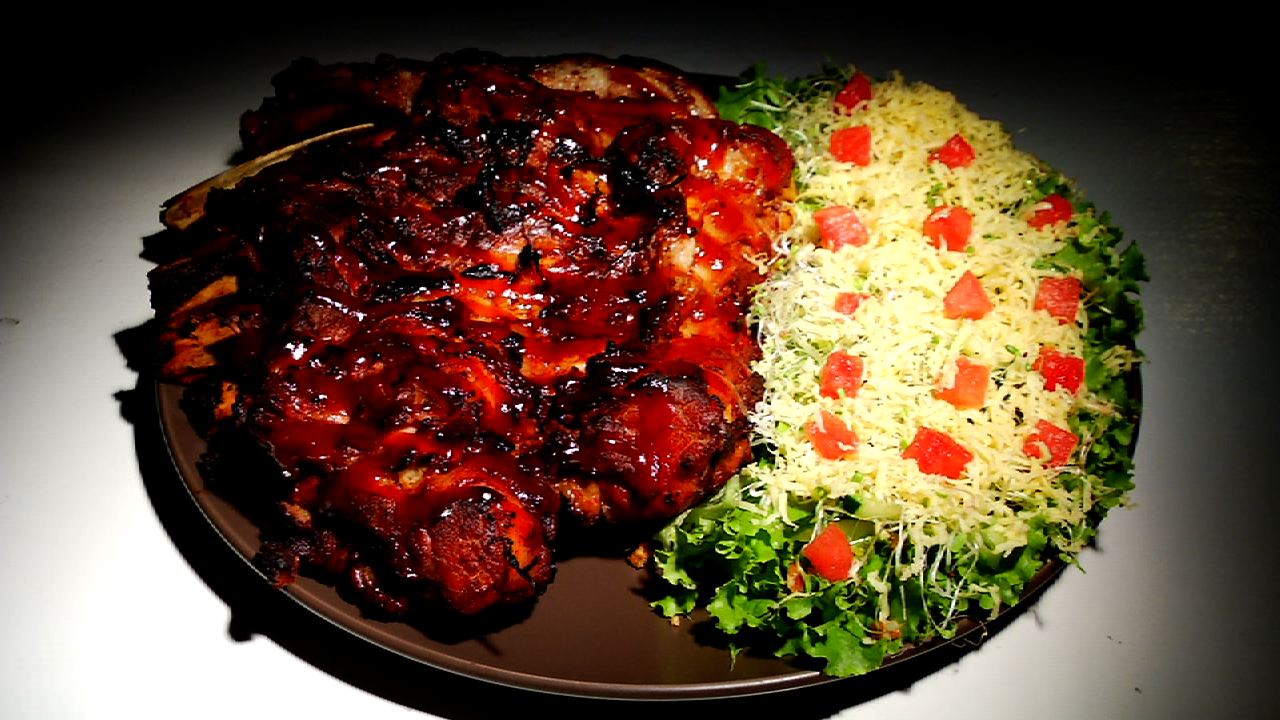 Canto is a ribs haven in Baguio City's Ketchup Food Community, a food court of sorts made up of five al fresco restaurants that showcase different themes and specialties.

Crowd favorites from Canto include their veggie pizza (P150), thin crust pizza topped with arugula and alfalfa sprouts, and canto burger (P130). The ultimate bestseller, meanwhile, is the lomo ribs (P350) with salad and mashed potatoes. For dessert, try the restaurant's red velvet cake (P90)

Visit Canto, located inside the Ketchup Food Community, along Romulo Drive, Brgy. Lualhati, near Wright Park.

9. Bliss Cafe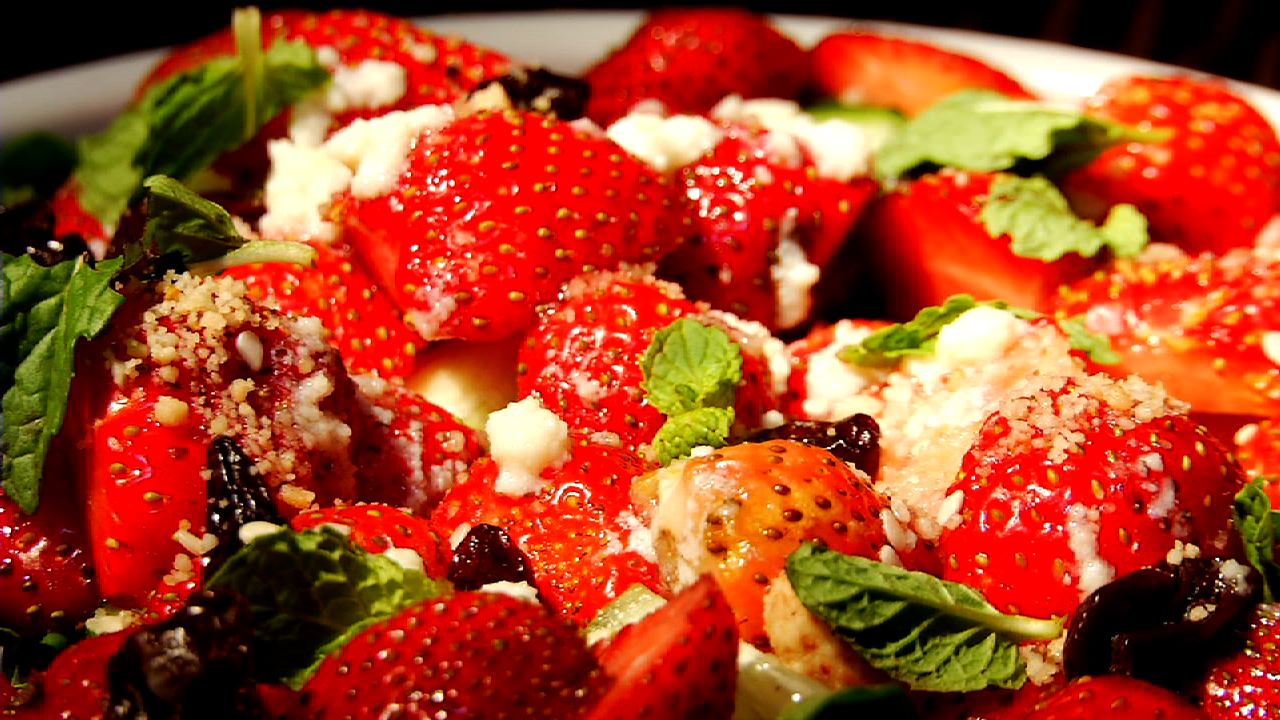 Bliss Cafe is the go-to place for organic vegetarian meals in Baguio. The restaurant takes inspiration from Buddhist principles as evidenced not only by their vegetarian affair but also interiors. Little Buddha statues and brass gongs serve as decorations. Aside from Buddhism-inspired items, contemporary artworks are exhibited, as well as whimsical ones like the smiling paper mache horse that will greet you at the entrance.

If you want to taste the bounty of Baguio right off the bat, try Bliss Cafe's strawberry fields salad (P200) heaped, of course, with fresh strawberries and tussled with arugula, iceberg lettuce and yogurt-honey dressing.

For the ultimate cheat, order haiku (P75), Bliss Cafe's vegetarian chicharon. Like the real deal, but light and definitely guilt-free.

Try then heavier meals like the energetic embutido. The carrot and potato stuffing surprisingly has a rather meaty flavor. Pair the embutido too with the Blissmix rice (P30), a combination Kalinga red red and Isabela white rice

Go healthy in Baguio by visiting Bliss Cafe at the Hotel Elizabeth, 1 J. Felipe Corner Gibraltar Street.

8. Star Cafe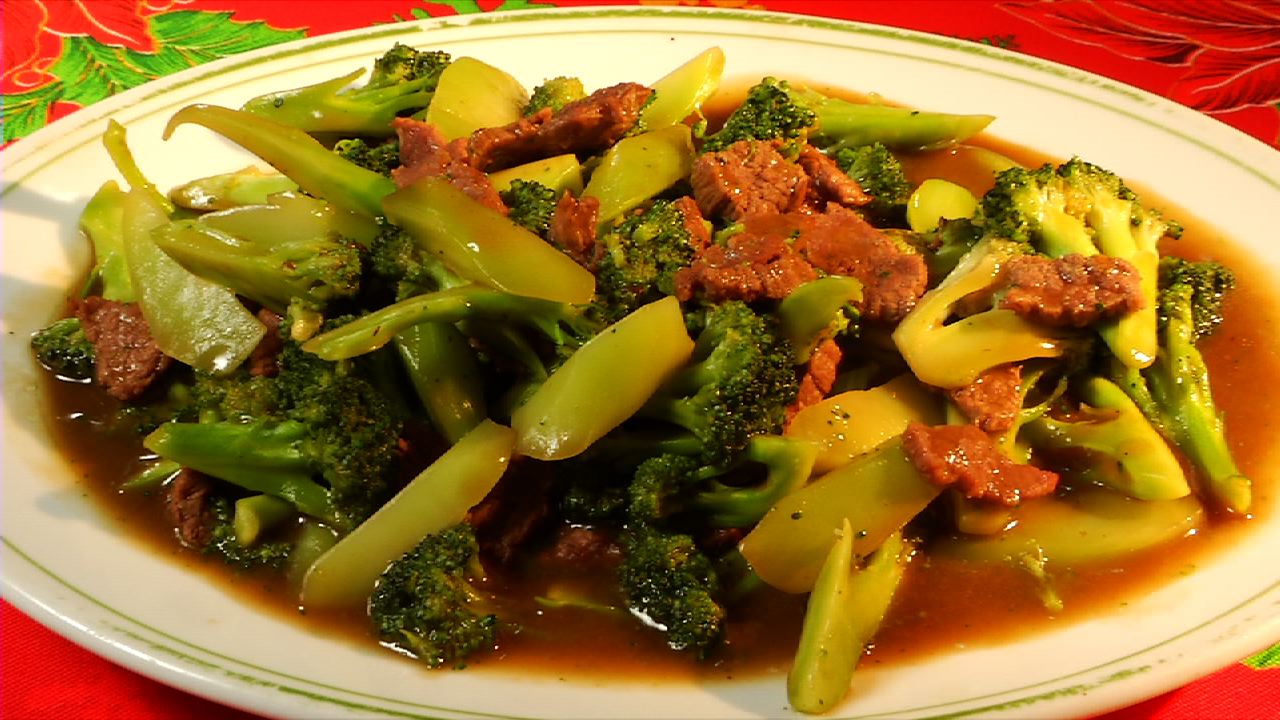 Star Cafe is a no-frills Chinese restaurant that also doubles as a bake shop. When you enter the resto, its humongous round and square cinnamon bread will greet you. This item sells hot like pancakes, by the way. For only P70, you can get an upsized version of cinnamon rolls that can rival your favorites from Cinnabon.

Started in the1940's, Star Cafe is considered the oldest restaurant in Baguio. Recipes that have been served through the decades include their Star canton (P285), fried shrimp with ham (P500), and beef broccoli.

The Star canton is heaped with seafood and crisp vegetables of the Benguet province. Pair the pancit with the golden-fried camaron rebosado, shrimp meat and ham coated in bread crumbs. The fried shrimp with ham, or camaron con jamon, is made flavorful by Star Cafe's sweet and sour sauce. Their beef broccoli (P290), meanwhile, is drenched in rich oyster sauce. The tender beef contrasts well with the crunchy broccoli.

If you're craving for good, old Chinese food, head on over to Star Cafe at 39 Session Road, Baguio City.

7. Iggy's Inn and Bonuan Seafood Restaurant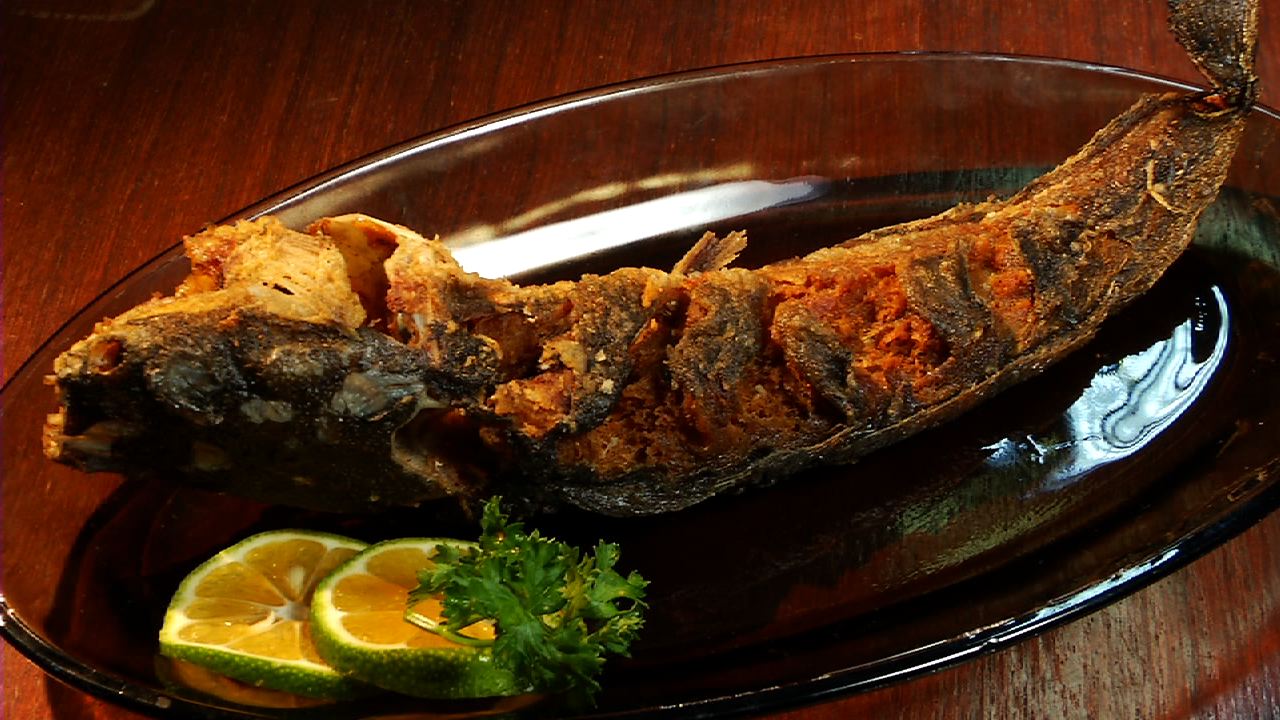 The cozy and homey interiors of Iggy's Inn and Bonuan Seafood Restaurant perfectly complement their lutong-bahay meals. Dining in this resto makes you feel like you're having lunch at your grandparents' home.

Start healthy or just forget about your diet with Iggy's kilawing kambing (P150) and chicharon bulaklak (P165) appetizers. A light dish, the kilawin is heaped with thin slices of goat meat. The chicharon bulaklak is crispy and tasty as expected. What's different about Iggy's version of this pulutan is that they drain the fat from the mesentry. It's as healthy as chicharon bulaklak could get.

For seafood viands, try the nilasing na hipon sa gin (P150) and inihaw na bangus (P180). The nilasing na hipon is marinated for hours before being deep-fried. The inihaw na bangus packs in an earthy flavor. The fish itself is also meaty. At Iggy's, they choose the best seafood ingredients.

For dessert, make sure to try the leche flan (P45). Iggy's leche flan is firm, creamy, and rich. The resto, however, adds a twist by making you add calamansi juice on top of the leche flan. How does it taste? Try it yourself by visiting Iggy's at 25-A Southdrive Road, Baguio City.

6. Cafe Sabel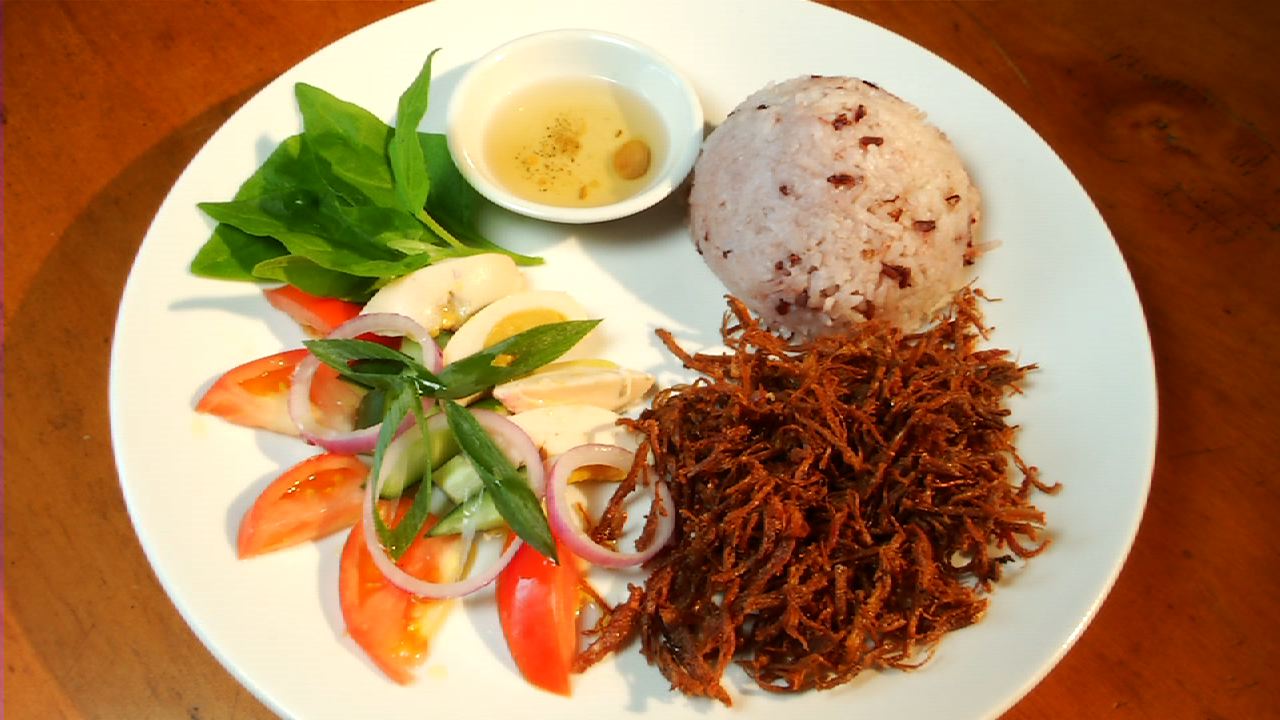 Cafe Sabel, BenCab's perennial muse, is a tribute to the bounty of Baguio with their farm-to-table dishes. Most of the ingredients at Cafe Sabel, particularly fruits and vegetables, are all plucked from their own farm, making the restaurant a prime choice for foodies who want to go healthy while in the City of Pines.

A visit to Cafe Sabel is also a feast for the eyes. Located inside BenCab Museum, diners can opt to tour the different galleries set-up by the famous National Artist for the Arts himself and partner local artists. The restaurant itself is a pretty sight with contemporary artworks and framed exhibit posters of BenCab lining the wall, and colorful chairs and tables giving the cafe a whimsical feel.

To start off your meal, go for Cafe Sabel's farm fresh salad (P150) with strawberry vinaigrette dressing (P150)---crisp iceberg lettuce and carrots tussled with alfafa sprouts and cherry tomatoes.

Try then Chef Mike's personal favorite, spicy tuyo pasta (P190). The saltiness of the tuyo is complemented by the strong flavors of basil leaves and chili. Don't take big bites as the extra kick towards the end may be too much handle.

BenCab's favorite, meanwhile, is duck flakes rice meal (P250), a dish similar in concept to adobo flakes. If you want to taste the full flavor of the shredded duck meat, try it without the accompanying combination of black rice and highland rice. Mix it, however, with the egg salad to enhance the mild flavor of the meat.

For refreshments, try the resto's lime juice with basil. A rather unique concoction, the sweetness of the basil mixes well with the sourness of the lime syrup. End your meal with Cafe Sabel's refreshing panna cotta guava. The milky gelatin is not too overpowering, making the sweetness of the guava pulp stand out.

Cafe Sabel is located at the Ground Level, BenCab Museum, Km 6. Asin Road, Baguio City.

5. Sage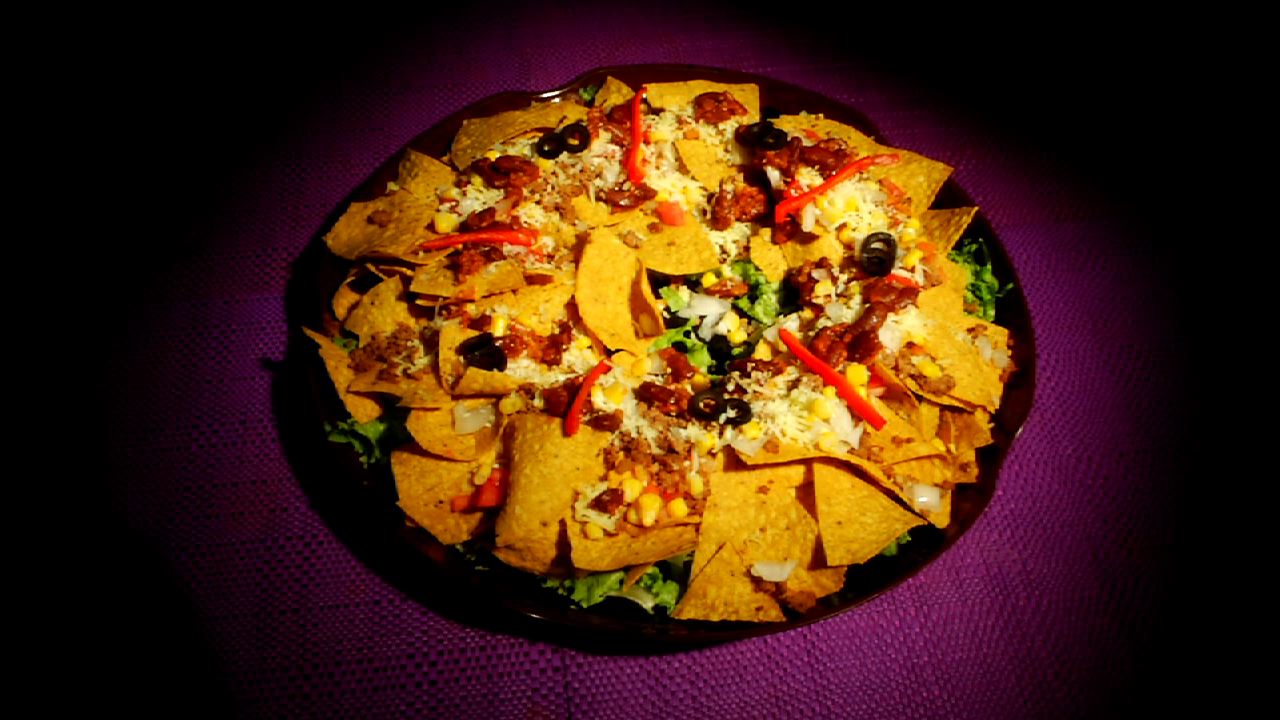 Opened just this year, Sage is already creating some noise in Baguio's culinary scene with their fusion of Asian and Western dishes.

For starter meals, try their nacho platter supreme (P180) accompanied with four different dips: salsa, cheese, Asian, and teriyaki. If you want something more light, order the shrimp pomelo salad with Thai dressing (P180).

For heavier meals, the creamy bulalo steak (P260), a meal perfect for the cold chilly nights in Baguio.

Satisfy your sweet tooth then with the roti supreme (P180), roti topped with ice cream, peaches, and condensed milk.

Visit Sage at 95 Military Cut-Off Road, Baguio City.

4. Mother's Garden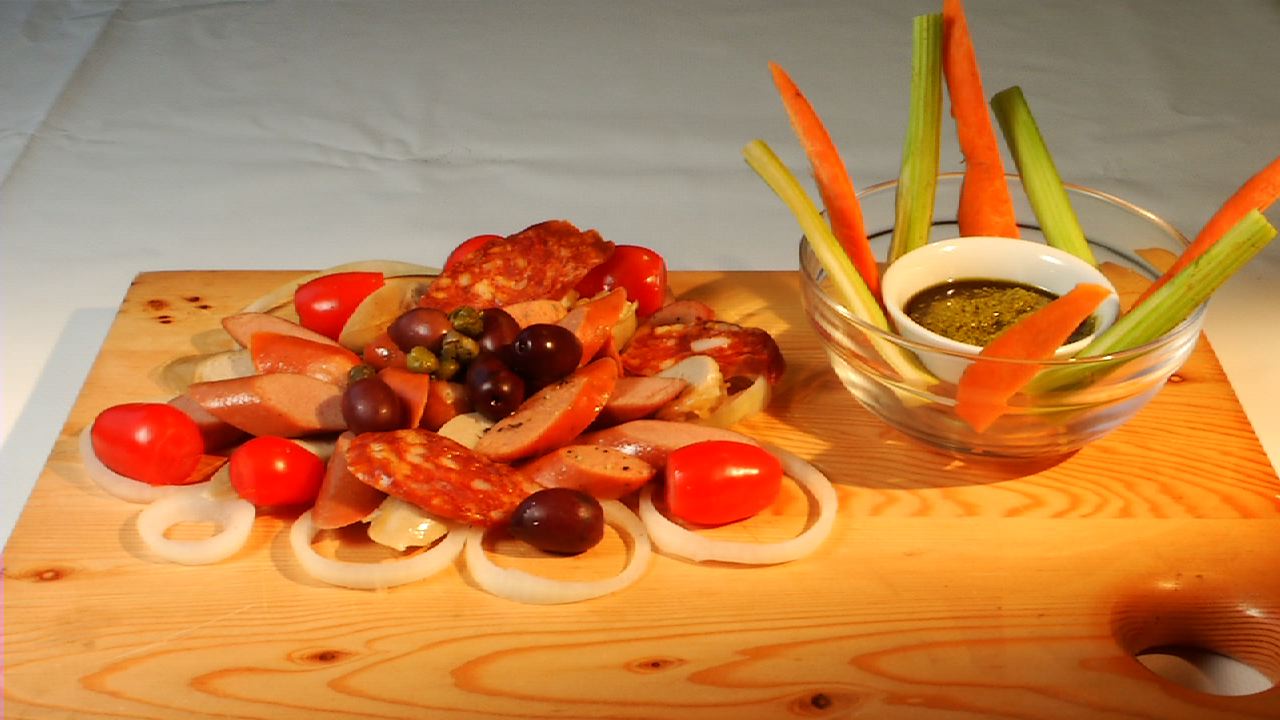 Mother's Garden has been serving healthy organic meals since 2010 and has been the go-to place of tourists and locals who want to experience oasis in rapidly urbanizing Baguio City.

Bestsellers from their menu include the sausage platter (P279) and frutti di mare (P239) or fruits of the sea as the pasta is full of shrimp, scallops, and other seafood. Try also When the Mountain Meets the Sea, playfully named as the dish has both scallops and angus beef tenderloin flavored with red wine.

For something light, order Mother's Garden Organic Salad (P209), vegetables and fruits fresh from the restaurant's garden mixed with homemade dressing and edible flowers.

Go organic at Mother's Garden, located at Upper Fairview Road, Quezon Hill Proper, Baguio City.

3. Chef's Home




One should not be fooled by the unassuming facade of Chef's Home. This quaint hole-in-wall restaurant is a culinary gem with its Asian fusion offerings by Chef Alvin, a Malaysian chef who left his executive chef position in a hotel in Phuket, Thailand to be with his Filipina wife, who then was also working in the same hotel as a lounge singer.

Trust us. The food is as juicy as their love story.

Start with something light by ordering the crispy papaya salad. A Thai dish, lime and peanuts serve as the main flavoring of the papaya strips. Go for Thai again with Chef Alvin's tom yum soup and taste the gentle flavors of kaffir lime.

For a taste of something Pinoy, order the stir fried squid with salted egg. The salted egg was mashed to make the sauce so the dish does not quite look appetizing. But don't let looks deceive you! This meal had host Maey B. begging Chef Alvin to open the restaurant on a Sunday so she could eat again.

The deep fried whole seabass, meanwhile, is a bit of a novel dish in terms of appearance, with the fish positioned as if it's still swimming. Taste-wise, it doesn't disappoint. Chef Alvin prepares the fried chunks both in chili basil and chili garlic lime. The sweetness of the basil works well with the chili. The lime, on the other hand, provides a subtle zesty flavor.

For beverages, try the Teh tarik, the Malaysian version of milk-tea. Unlike commercial milk-teas we have in the metro, the Teh tarik has a mild, sweet flavor. It's also a simple concoction. No pearls or puddings for this one.

Order the homemade roti Chef's Home with banana and coffee sauce for dessert. The dish is similar in concept to crepes but the chewy roti makes all the difference.

If you want to dine at Chef's Home, better make a reservation (0916 444 5756). The restaurant only houses around 5 to 7 tables as Chef Alvin is not to keen on expanding his food haven. He wants undivided attention while cooking to provide customers with a one-of-a-kind culinary experience.

Quality over quantity for this hands-on chef.

Visit Chef's Home at 13 Outlook Drive Corner Romulo Drive, Baguio City.

2. Happy Tummy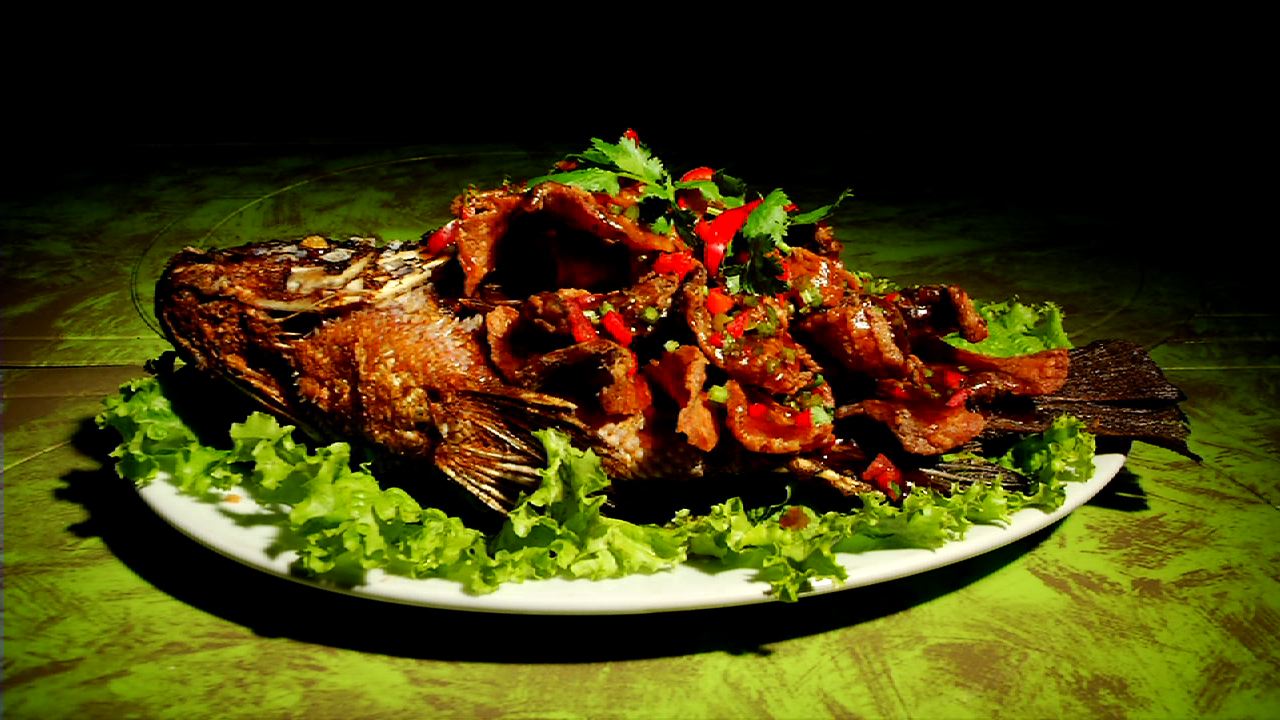 Happy Tummy is a restaurant located inside the Ketchup Food Community that can make any tummy happy with their classic Thai dishes.

Happy Tummy's tom yum (P150) has a thick consistency than most. The soup is full of plum tomatoes and huge prawns. Another classic Thai dish, the pad thai (P150, is also a must-try. Try their chicken pandan (P150) also and get to dip the already flavorful chicken meat in Happy Tummy's tamarind sauce.

If you're feeling more adventurous, try the catfish with green mango salad (P150) and crispy tilapia with tamarind sauce (P200).

Be happy at Happy Tummy, located at Barangay Lualhati, Romulo Drive, beside Wright Park.

1. O' Mai Khan'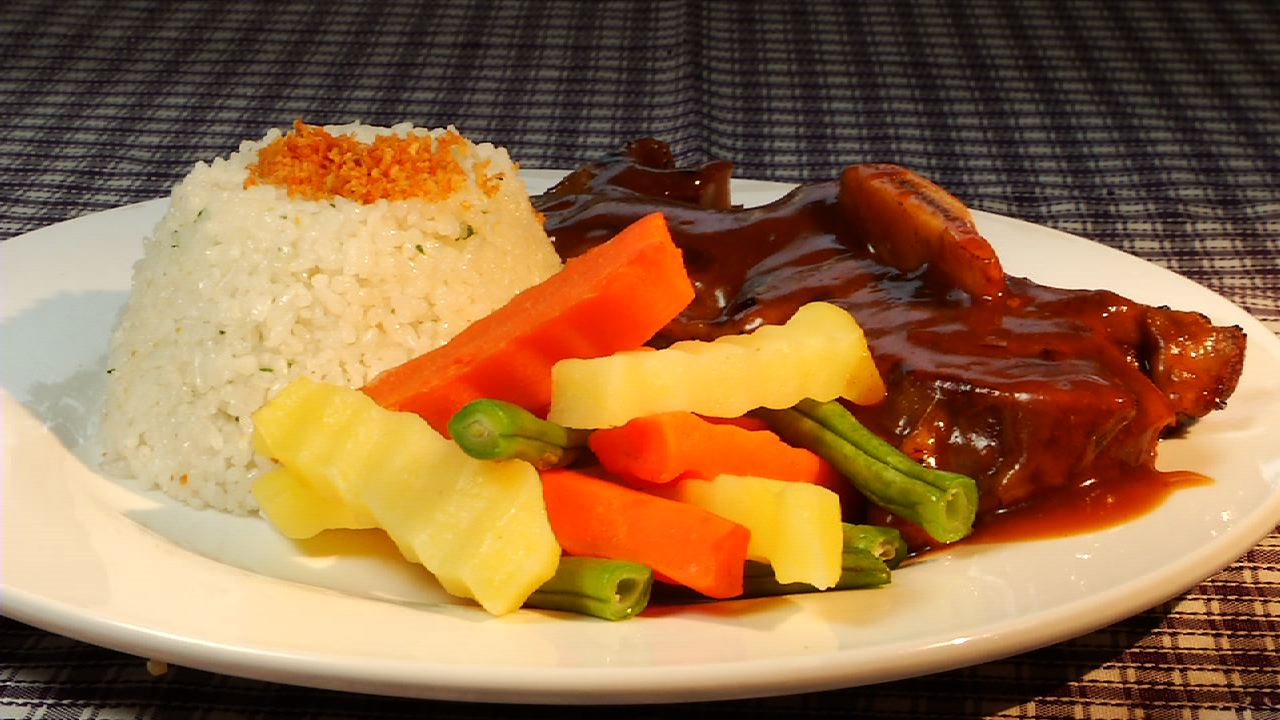 O' Mai Khan' literally means "come over," a fitting name as locals and tourists flock the restaurant for their Mongolian barbecue buffet (P150-210) and hot pot (P160-420).

Like most Mongolian buffet restos, you start off your buffet experience at O' Mai Khan' by choosing your own meat, vegetables, and other ingredients to pile into your bowl. Because the restaurant is located in Baguio, expect only the crunchiest and freshest vegetables.

If you want a different choice of rice meal, try O' Mai Khan's Ania Khan's Bulgalbi (P240), or broiled beef ribs, tartar's chicken (P170)and shrimp tempura (P240). For something light, order Ania Khan's Salad (P110).

Come on over to O' Mai Khan' at Upper Session Road (Engineer's Hill), Riza Park, Baguio.
— Bernice Sibucao, CM/GMA News