Filtered By: Newstv
NewsTV
Drew Arellano's travel guide to low-key Dumaguete City
Before his most recent trip for "
Biyahe ni Drew
," Drew Arellano had already visited Dumaguete City four times before! But while other cities are known for their festivals, beaches, and outdoor adventures, Drew says that low-key Dumaguete is one of his favorite places to just "chillax." Many of Dumaguete's sites are within walking distance, the food is delicious but cheap, and the locals are famously friendly.
Here's a list of Drew's favorite spots and things to do in Dumaguete:
Fast facts
Dumaguete is known as a university town—students from all over the world come here to attend college at Silliman University.
How to get there: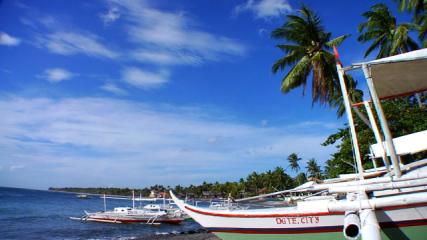 There are direct flights to Dumaguete from Manila and Cebu. Book your ticket in advance with a budget airline, and keep an eye out for seat sales to maximize your savings. Round-trip tickets can be purchased for less than P2,000 if your lucky enough to book during a sale!
You can also travel to Dumaguete via RoRo or ferry from Cebu. OceanJet is one of the most well-known ferry lines, while Ceres Bus Liner offers RoRo options.
If you're coming from Bacolod, which is on the other side of Negros, you can also take an eight-hour bus ride to Dumaguete via Ceres Bus Line.
Tipid tip: Pack light. Fares are cheaper if you don't check in baggage.
Where to stay

Hotel Essencia | #39 Real Sreet corner San Juan Sreet, 6200 Dumaguete City
The Standard room goes for P1,200/night for two people, inclusive of breakfast buffet. It also comes with a private bathroom with tub, and air conditioning.
What to see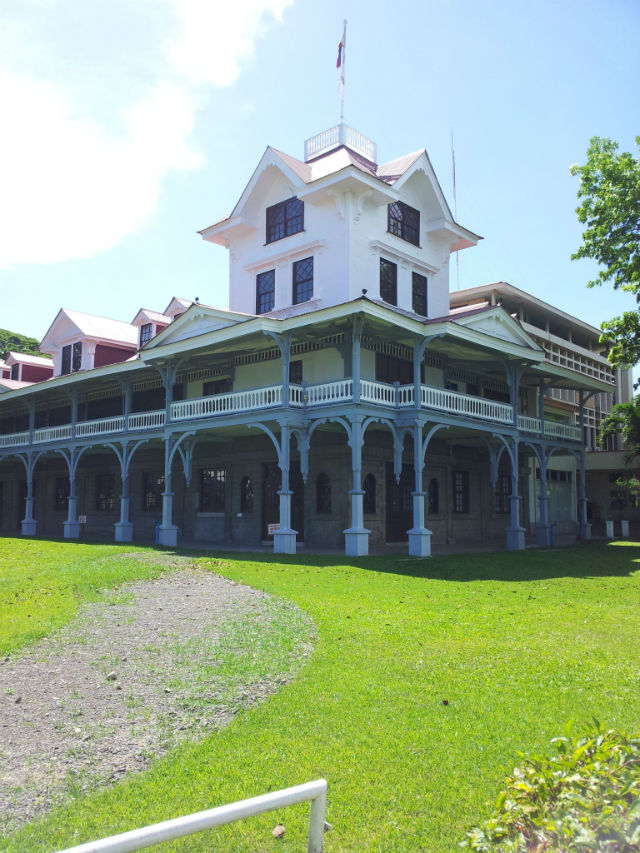 Silliman University | Free
Established in 1901, Silliman is the first private university established by Americans in the Philippines. Apart from being a school, it's also a tourist destination! Anyone is free to walk around the campus and enjoy the architecture and open fields. On the upper floors of Silliman Hall, you can visit their museum of pre-colonial tribal artifacts. For a more organized tour, Silliman Campus Ambassadors can help you out. Contact them at:
www.su.edu.ph
Luce Auditorium | Entrance depends on the show
If you're into live performances, Luce Auditorium is said to be the cultural center of Visayas and Mindanao. Luce Auditorium is located within the Silliman University campus.
The sights of Downtown Dumaguete
Quezon Park, Saint Catherine Cathedral and the old belfry are all within walking distance from each other. The highlight, however, is Rizal Boulevard—a 700-meter seaside avenue where national hero Jose Rizal is said to have once walked.
A quick note: Rizal Boulevard faces east, so the colors are better during sunrise rather than sunset.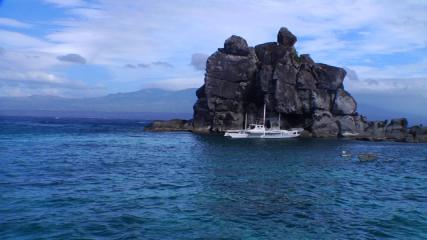 Apo Island
Apo Island is one of the Philippines' top dive spots! (Quick note: Don't confuse it with the equally gorgeous Apo Reef—that one's in Mindoro.)
To get there, take a 45-minute jeepney or bus ride to Zamboangita, which will cost you P20. From there, you may rent a bangka going to Apo Island. This costs P2000 to P3000, but each boat can carry 10 passengers—max that out and the fare goes down to P200 to P300 per head. Once you get to Apo Island, expect to pay roughly P500 for the entrance/environmental fees and gear rental.
What to eat
Street food: "Tempura" | P4 a stick
Unlike the Japanese dish of deep-fried shrimp, this is a fish cake (like kikiam) deep fried and dipped in spicy sauce. If you get this inside Silliman University, they have five "levels of anghang," or sauces in different levels of spiciness. Too spicy? Wash it down with buko juice for an additional P10.
Lab-as Restaurant | Budget: P180-300
"Kapag nagta-travel ka, gusto mong i-isolate yung mga kakaibang pagkain. In this case, try the Dumaguete Express," said Drew. A mix of fish, squid, shrimp, coconut meat and bagnet all cooked in gata, the Dumaguete Express is a heavy dish and favorite among backpackers looking for a quick fix. The resto can be found at Flores Ave. cor E.J. Blanco Drive.
Shawarma Pizza from Dexter's | Budget: P250 for a whole pizza
If you're a fan of meat and garlic, you'll love this shawarma pizza. One pizza can be shared between two to three people. Dexter's is located in Santa Catalina.
Panda Ice Cream | Budget: P100
Dumaguete's twist on desserts: "Panda Ice Cream," or ice cream dipped in batter & deep-fried. Hot, cold, crunchy, creamy? We can't figure it out. Let's just call it: Yummy! Panda Ice Cream is located along Ma. Cristina street.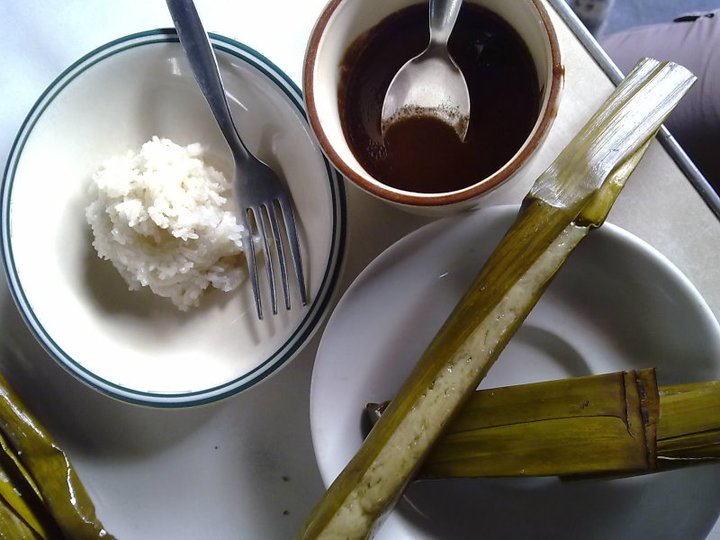 Painit sa Palengke | Price: P50
Painit is a popular breakfast set found in the city market. Just P12 will get you two pieces of budbod suman, which is made with millet instead of the usual rice. Puto, hot chocolate and a ripe mango go for P10 each. Drew's tip? Dip the suman in the hot chocolate—the chocolate is so thick, you'll feel like you're having churros—then use milk and water to dilute the chocolate before drinking it.
Jo's Chicken Inato | Budget: P100-200
If Bacolod has Chicken Inasal, Dumaguete has Chicken Inato. How to tell them apart? The Dumaguete blend is sweeter!
What to buy as pasalubong

Silvanas from Sans Rival Bakery | P125/box of 10
Imagine crunchy, creamy layers of buttercream, meringue and cashew—doesn't that sound awesome? Drew's been to Dumaguete several times, and he never gets tired of silvanas. Look for Sans Rival Bakery's signature blue box.
-Cristina Tatengco/PF, GMA News