Filtered By: Newstv
NewsTV
The road less traveled: Coron after Yolanda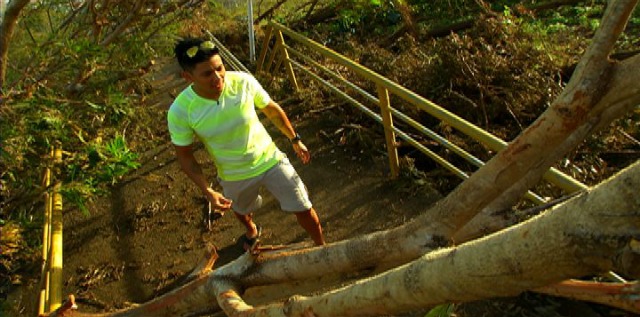 While most media attention after typhoon Yolanda (Haiyan) was focused on the Visayas, Coron was hit hard, too.
Coron, Palawan is known for its natural wonders: the clean waters of Kayangan Lake, the relaxing Maquinit Hot Springs, and the one-of-a-kind Twin Lagoons. But while most media attention after typhoon Yolanda (Haiyan) was focused on the devastated areas in Leyte, Coron was hit hard, too.
Two months after their first trip to the popular tourist destination, Drew Arellano and the crew of "Biyahe ni Drew" returned to Coron to survey the damage and help transport relief goods.
Here is what they found:
'6,000 evacuees'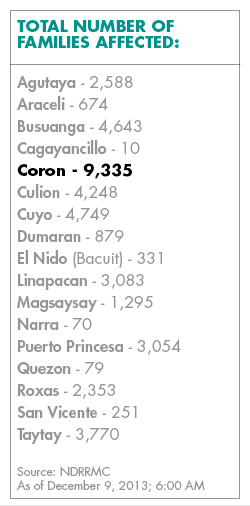 According to a December 9 report by the NDRRMC,
Coron was the most damaged area in Palawan in terms of number of families affected
, with a total of 9,335 families or 42,941 people. A total of 8,235 houses were damaged.
In the same report, eight people were listed among the casualties, including 69-year-old Dutch National Rinus Hieselaar. Six people also remain missing.
When "Biyahe ni Drew" visited, the most visibly damaged tourist spot was Mount Tapyas, the highest peak in Coron.
Its famous steel cross fell during the storm
, crushing a nearby GMA regional office. Nobody was injured in the incident.
According to municipal tourism officer Corrin Alarcon, around 500 to 700 tourists were stranded during typhoon Yolanda.
Open to the public
Tourism is a main source of livelihood for the people of Coron. After Yolanda, getting this industry back on its feet is vital to the recovery of the entire area.
The good news? Mangrove forests protected some coastal resorts from storm surges that were so devastating in Visayas. This, Drew Arellano suggests, should be part of a larger disaster preparedness plan for the Philippines: "Palakpakan natin sila. Let's plant more mangroves!"


While a number of Coron residents lost their homes to typhoon Yolanda, some are thankful that the natural tourist spots where they work only suffered minimal damage such as uprooted trees. Here's a complete list of operational tourist sites as of November 29 according to the Municipal Tourism Office:
Siete Pecados Marine Park
Kayangan Lake
Barracuda Lake
Bulungan Beach
Twin Lagoon
Vivian Beach
Twin Peaks
Smith Beach
Banol Beach
Beach 91
Malwawoy Beach
Skeleton Wreck
Kaliwantay Beach
CYC Beach
Atwayan Beach
Malcapuya Island
Banana Island
Bintuan Destinations: Decalve Marine park, Bintuan Marine Park
Maquinit Hot Springs
Mount Tapyas - partially open; trail is accessible, but the cross is still down
The Coron Tourism Office adds that resorts and tourist areas are currently operating on generator power, but general electricity will resume by the end of November. Mayor Clara Reyes estimates that it will take between six months to one year for Coron to fully recover.
However, the Coron Tourism Office adds that travel agencies are receiving cancellations of bookings from December 2013 to April 2014 because of a misconception that the devastation is comparable to that of Tacloban City in Leyte.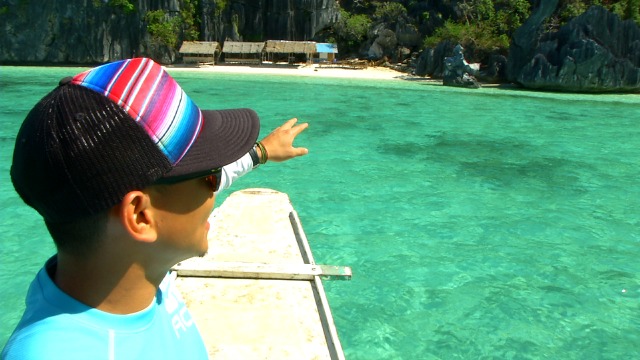 Rather than avoid Coron in fear of the damage, Drew suggests continuing to travel. Not only are many sites intact, he says, but the money tourism brings in will help in rehabilitating the damaged areas.
"Nakakatuwa na may turistang tuloy ang pamamasyal sa Coron. It's safe to come here," Drew reports. "In a couple of weeks, Coron's tourism will be back in business. Tourists shouldn't think twice."



Bayanihan spirit
Though media and donations have centered on Tacloban, Coron has received relief goods from local and foreign NGO's. Private individuals have also flown in to volunteer with relief ops.
Many Coron residents are relying on each other after typhoon Yolanda, as well. In a "man on the street" interview that "Biyahe ni Drew" conducted with some Coron locals, an elderly shop owner recounted: "'Yung una naming tinulungan yung mga nagiba ang bahay, nasira ang bubong. Binigyan ko ng kaunting pera at saka pagkain, bigas."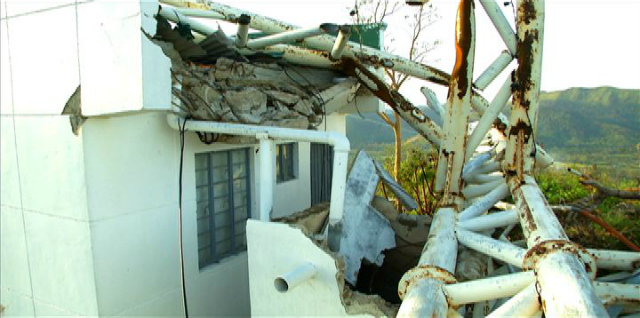 "[I saw] tourist boats damaged, a number of houses blown away, electricity poles torn down. Despite all these, what I heard were sounds of people rebuilding their roofs, reconstructing their boats," says Drew Arellano. "Fortunately, I never sensed any grief nor desperation, only the willingness to restore whatever has been damaged." —PF, GMA News