Filtered By: Newstv
NewsTV
Zambales for the weekend: A 'Biyahe ni Drew' itinerary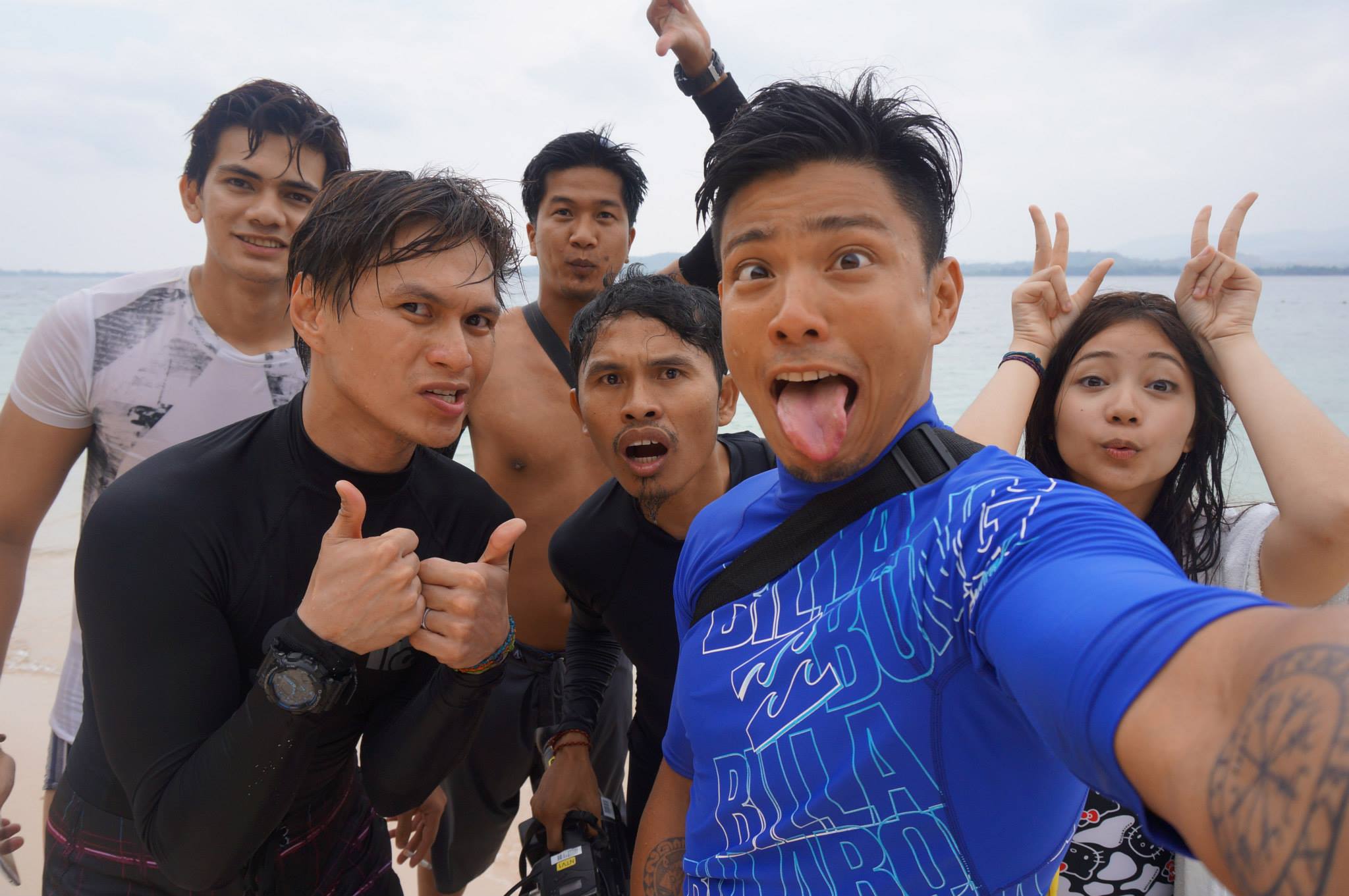 Looking for a summer getaway near Manila? Try Zambales!For more travel tips from GMA News TV's weekly budget travel program hosted by Drew Arellano, follow the "Biyahe ni Drew" Facebook page and Twitter account! "Biyahe ni Drew" airs every Friday night at 8:00 p.m. on GMA News TV.
Zambales isn't as developed as other beach destinations like Boracay and Palawan, but that's a good thing. It gives you island getaways, sweet mangoes, plus a taste of the provincial life – just enough for a quiet weekend away.
Drew Arellano and the crew of "Biyahe ni Drew," GMA News TV's budget travel show, visited the province for its annual Mango Festival. "Kagaya ng manggang natikman ko rito, Zambales is definitely simple but sweet," says Drew.
Here's the itinerary Drew and the crew used.
[Watch a video from the episode: "Potipot Island, the 'Little Boracay' of Zambales"]
How to get there
Drive.
Zambales is a three- to four-hour drive from Metro Manila via the North Luzon Expressway (NLEX) or Subic-Clark-Tarlac Expressway (SCTEX).
Bus.
You can take a bus from Cubao in Metro Manila to either Iba or Sta. Cruz, Zambales.
What to watch out for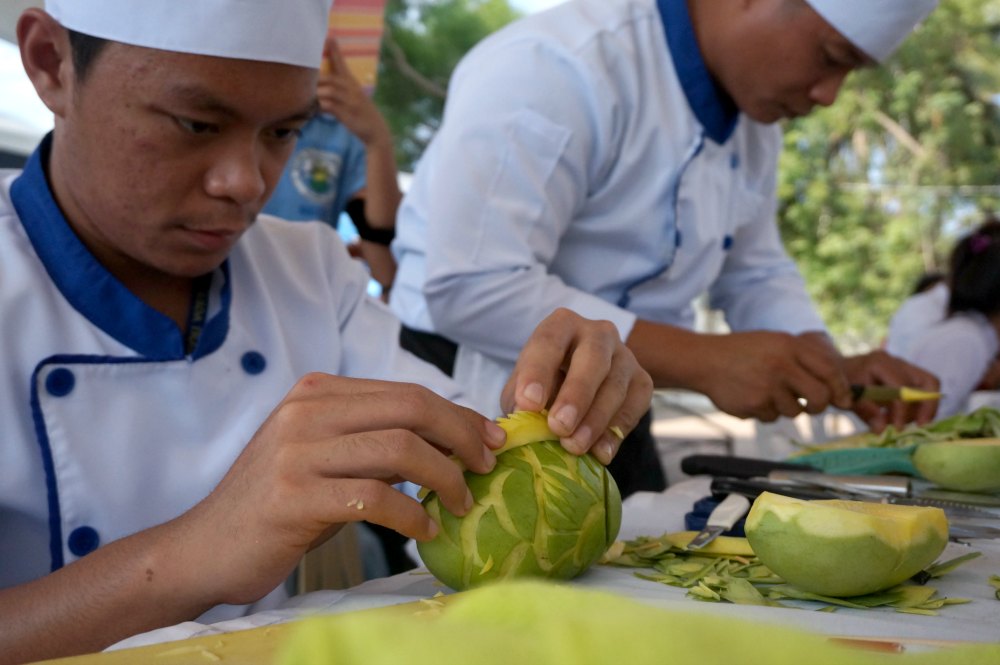 Zambales Mango Festival
First week of March; held in Iba, Zambales
Did you know that Zambales is in the Guinness Book of World Records for having the sweetest mango in the world? Each year since 2010, the people of Zambales come together to celebrate their most famous product. We're talking mango-carving contests, mango-eating contests and more.
For the casual bystander, the Mango Festival is a good time to shop for mangoes and buy One Town, One Product (OTOP) goods at their trade fair. Each of Zambales' 13 municipalities has a booth. Mangoes will cost you between P60 and P80 per kilo, depending on how big the fruits are.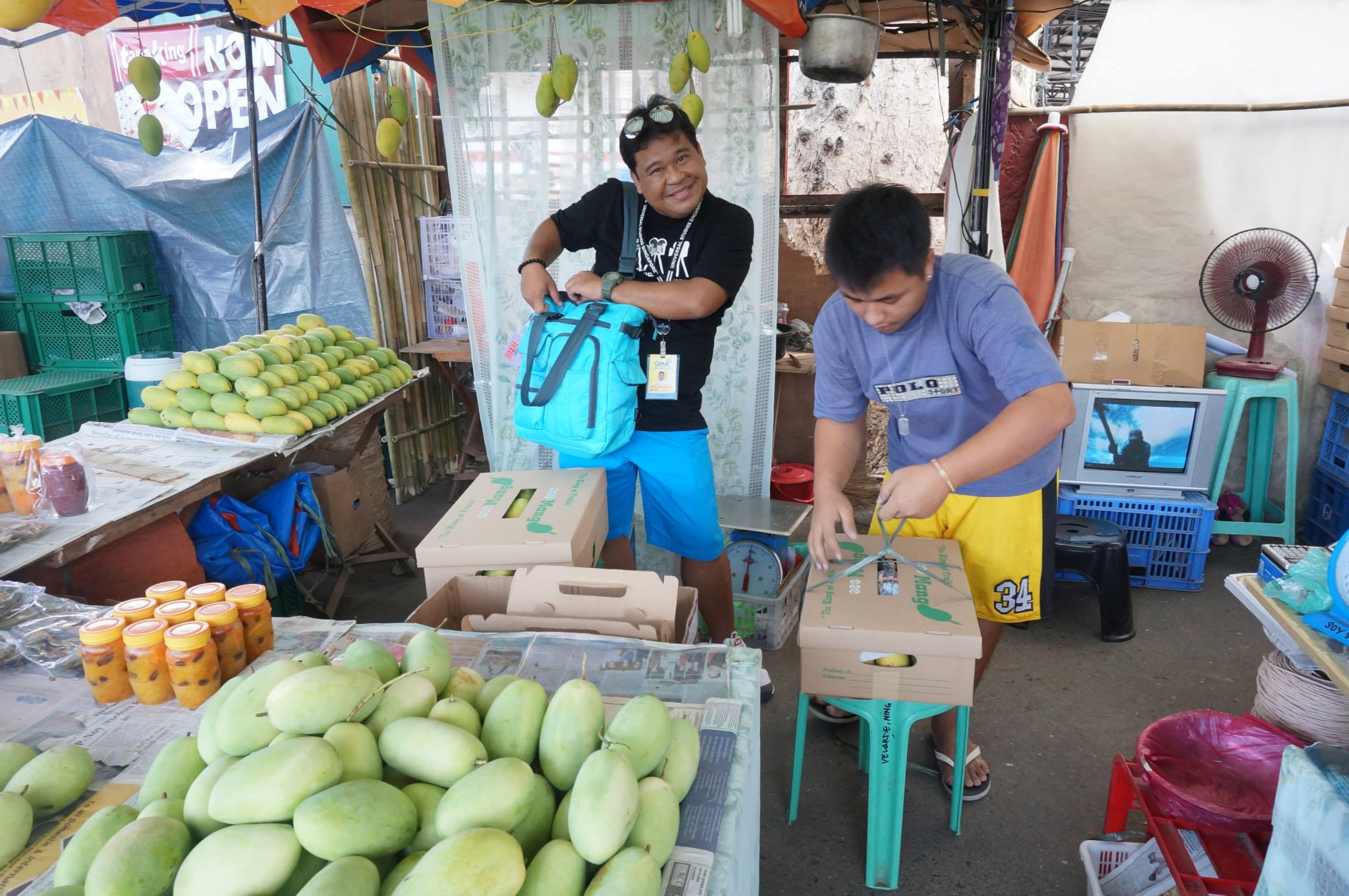 "Biyahe ni Drew" segment producer Jec Abalona and researcher Jerwin Ubaldo took home ten kilos of mangoes each, while multimedia producer Cristina Tantengco bought carabao milk pastillas and garden tomatoes. For the garden enthusiast, several municipalities sell hydroponic plants. Looking for something more adventurous? Mango wine is sold at the Candelaria municipality's booth.
[Read more about the Mango Festival in our "Biyahe ni Drew" travel diary.]
What to do
Island-hopping
Set aside a full day for island hopping. Here are some islands you can visit.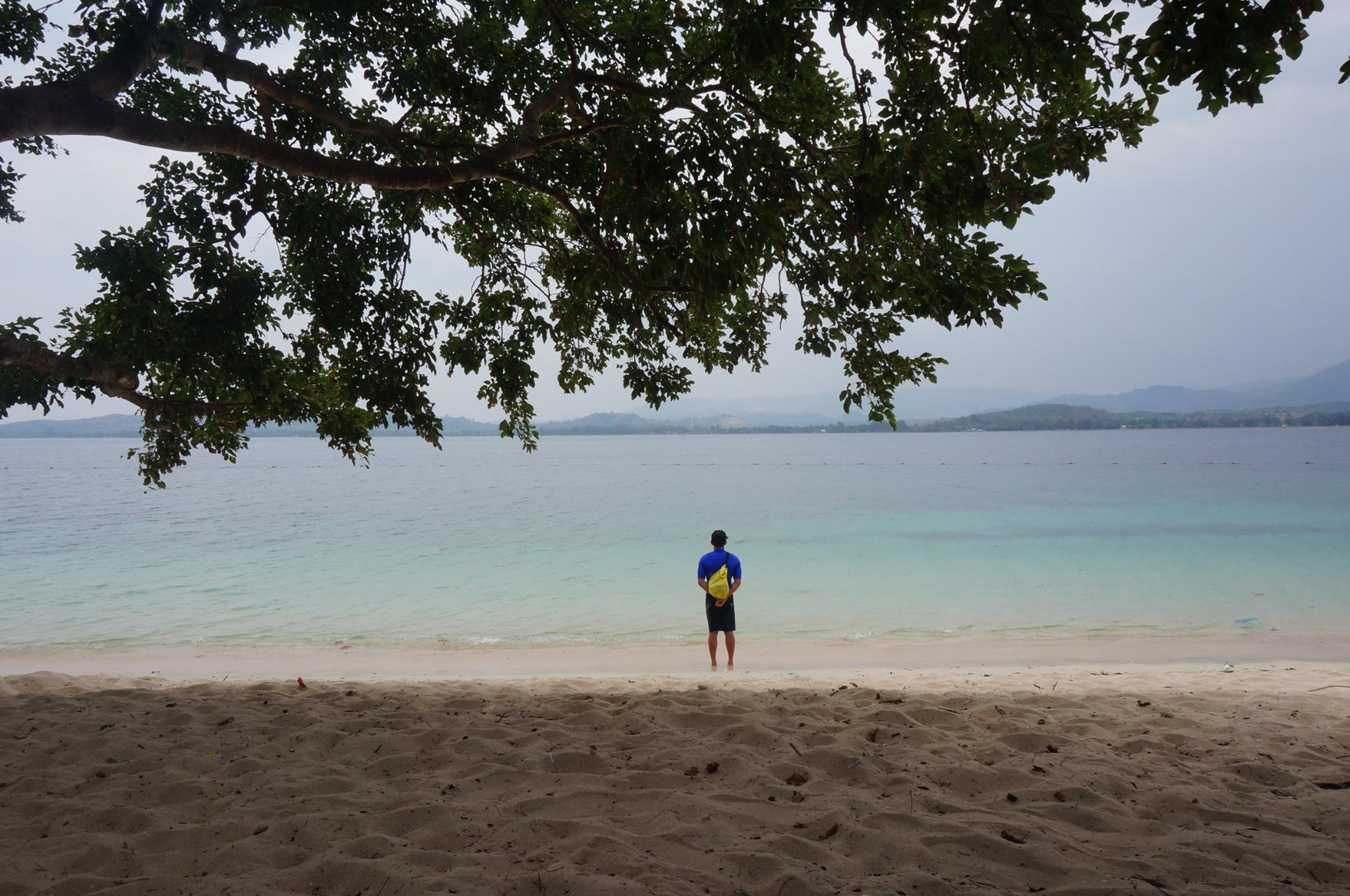 Route A: Potipot Island
Jump-off point: Candelaria, Zambales
Potipot has been called the "Little Boracay" of Zambales because of its white, powdery sand and clear, light blue waters. But if you're the kind of traveler who likes peace and quiet, you might love it even more than Boracay! There are no large resorts or loud parties here, and most travelers just hang out in simple bamboo huts by the beach. That said, it's still better to go on a weekday since it can get crowded on weekends. Entrance fee is P100 for day-trippers, and P200 if you want to camp overnight.
Route B: Camara Island, Capones Island, Anawangin Cove, Nagsasa Cove
Jump-off point: Brgy. Pundaquit, San Antonio, Zambales
If your plan is to hit up many islands in one day, here's what Zambales can offer.
Camara Island is nearest the mainland. The waves are strong and not for swimming; people come here to take photos of the larger-than-life rock formations sculpted by the sea. The larger Capones Island is also not a safe place to swim, but draws in tourists because of its lighthouse constructed in 1890. Getting there entails an hour-long hike up a mountain.
Anawangin Cove is a 25-minute boat ride from Capones. This is where the swimming begins! Anawangin's beach is bordered by pine trees, with green mountains towering in the background.
Nagsasa Cove is a 45-minute boat ride from Anawangin. This is usually the last stop in island-hopping tours because it has an unobstructed view of the sunset.
Tip: Brgy. Pundaquit is quite hard to find. If taking a bus to Iba or Sta. Cruz, ask the conductor to drop you off at the municipal hall of San Antonio. Walk to the nearby tricycle shed and ask the driver to take you to Pundaquit.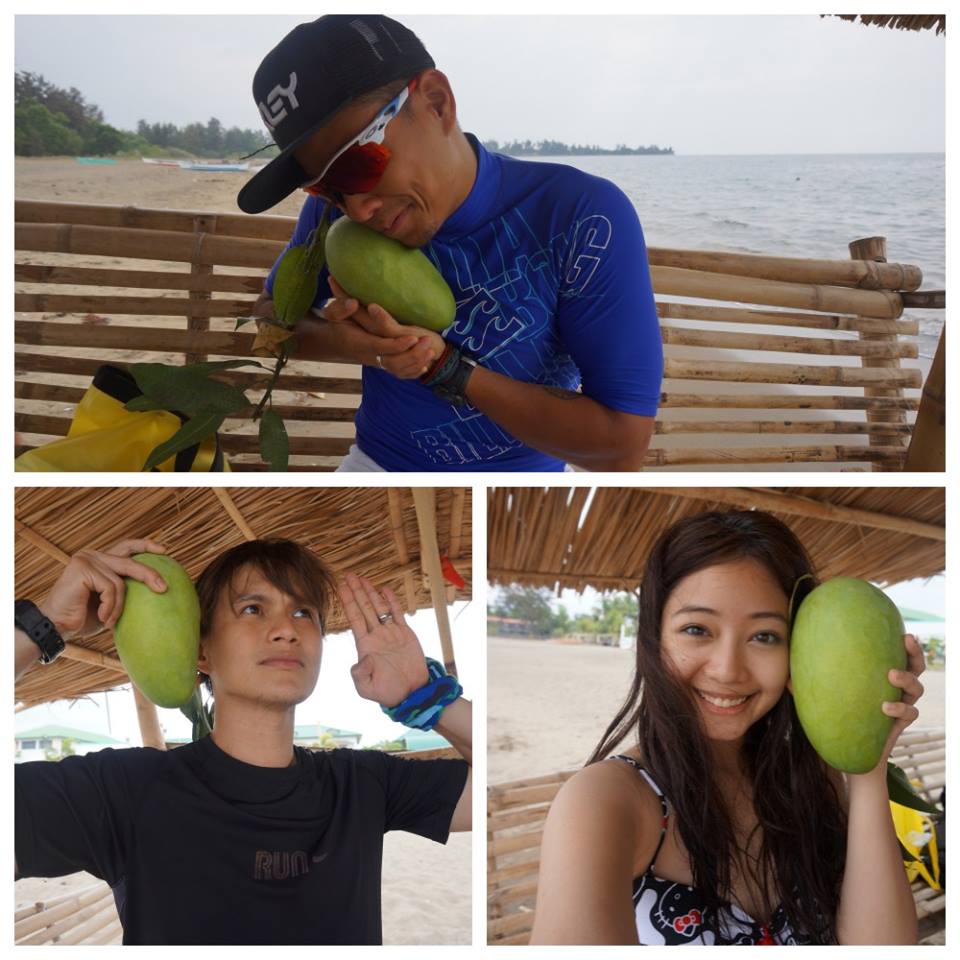 Pick your own mangoes at Rosa Farms
Not only does Rosa Farms grow and sell many varieties of mangoes, but it also teaches you how to pick mangoes yourself! Apart from the Zambales mangoes, be sure to try their Millenium Mango, an imported variety from Thailand that's as big as a person's face! This kind of mango is best eaten while green, but it isn't sour at all. It tastes watery, like a cross between a pear and a halfway-ripe mango.
Rosa Farms also lets you pick your own vegetables, and has a restaurant where you can fuel up.
Get in touch with them on Twitter.
Meanwhile,
their official website
lets you book tours and displays the produce for the day.
Where to stay
Bakasyunan Resort and Conference Center
Iba, Zambales
If you're traveling in a group, they have long rooms with three queen beds for a total of six people to a room. These rooms have a provincial feel, and are with polished, varnished bamboo and come with very comfortable beds, air-conditioning, a bathroom and changing area. Called "Heroes Rooms", these cost P5,400 a night.
They also have deluxe rooms for two (P4,000 a night), dormitory rooms good for 18 people (P10,800 a night), rooms for solo travelers, a sports center and a miniature golf course.
Check out their full listings at their official site.
Crossriver Resort
Brgy. Pundaquit, San Antonio, Zambales
Booking a room here gets you a two-storey modified bahay kubo all to yourself. The first floor has the bathroom and a dining area that overlooks the river, while the second floor is a bamboo-walled studio room. It's air-conditioned and the mattress is on the floor, Japanese-style.
Casa San Miguel
Casa San Miguel is a heritage house-turned-museum that shows off artifacts from Zambales' days past, as well as antique musical instruments. Their earnings help fund the education of music students, and Casa San Miguel also has a theater where their scholars hold shows and concerts.
If you want to wake up to capiz shell windows and oil painting, you're in luck. Casa San Miguel also has a bread and breakfast. Air-conditioned rooms for two go for P3,000 and a family suite good for six people for P8,000 a night. All prices include breakfast at their cafe, which serves a wonderful molten lava cake. --
Cristina Tantengco/CM, GMA News