Filtered By: Newstv
NewsTV
History and adventure: A 'Biyahe ni Drew' itinerary to Bataan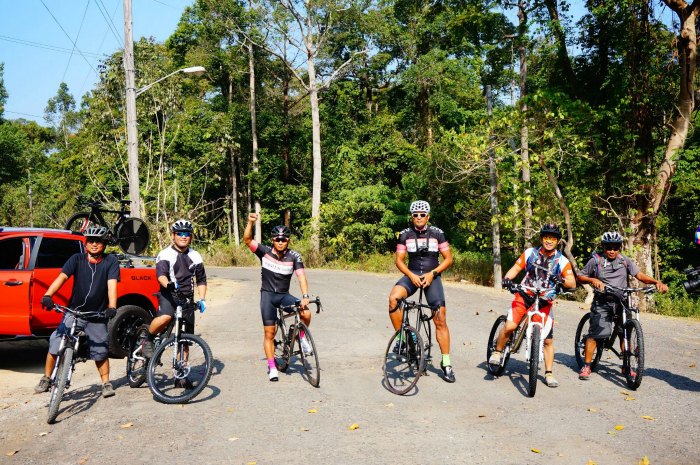 Did you know that triathletes like Drew Arellano head to Bataan to train for cycling?
"Ito talaga 'yung masarap sa Subic, Zambales at Bataan. Ang ganda ng kalye at kahit anong terrain na gusto mo, mayroon dito. May flat, may rolling, may pababa at paakyat," says Drew. "Maraming hindi nakakaalam na may mga professional triathletes na pumupunta dito para mag-train. At dahil mainit, naghi-heat train sila dito."
But beyond the athletic attractions, Bataan is home to a rich history and delicious food. Here's the itinerary used by Drew and the "Biyahe ni Drew" crew.
How to get there
Drive.
Bataan is three hours away from Manila by car. You can take either the North Luzon Expressway (NLEX) or Subic-Clark-Tarlac Expressway (SCTEX).
Bus.
When taking a bus from Cubao in Metro Manila, expect to pay P200 per person.
Where to eat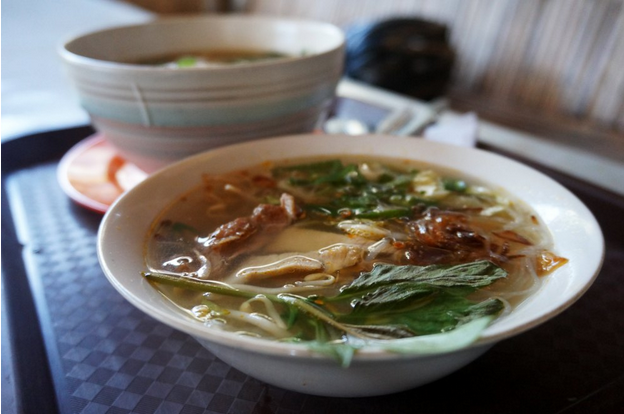 Loleng's Hu Tieu-an
Morong, Bataan
Coming from Manila, the nearest municipality is Morong. This makes Loleng's Hu Tieu-an a perfect place for a simple breakfast. Loleng used to work at the Philippine Refugee Processing Center, where she learned to cook Vietnamese dishes like hu tieu (savory noodle soup) and banh mi (traditional Vietnamese sandwich with meat and fresh basil). Her carinderia sells them at affordable prices, too! The special hu tieu with Vietnamese-style rice noodles costs just P50, while the hu tieu with the plain mami noodles costs P35.
Read more about Loleng's Hu Tieu-an.
Romalaine Seafood Restaurant and Leisure Park
Mariveles, Bataan
Romalaine's sign may be battered and fading, but it's still a good place for a simple meal. Price range here is P150 to P300, and the house favorites are seafood pansit, seafood kare-kare, inihaw na pusit, and ginataang kuhol.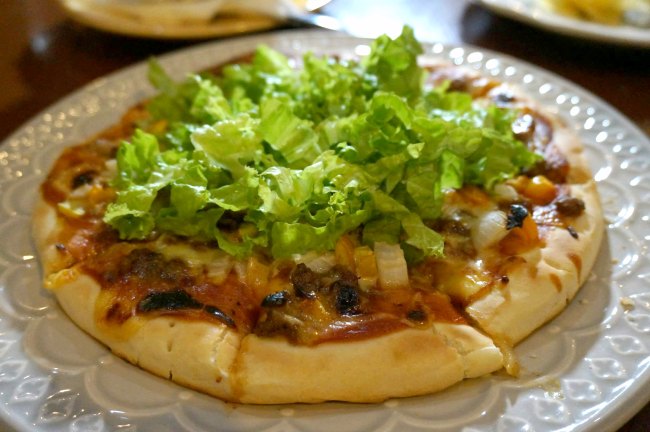 Saverde Coffee Shop
Abucay, Bataan
If you ask us, Saverde takes inspiration from Japanese fast food. Their beef tapa rice (P75) has the rice wrapped in an omelette, similar to the Japanese dish called "omurice." They also have thick slices of rich buttermilk toast (P25) similar to those in Japanese dessert cafes. For a Mexican twist, try their taco pizza (P120).
Geno's Ice Cream
Orani, Bataan
This small ice cream store looks average from the outside, but we were in for a surprise! Their bestseller is gabi (taro) ice cream. Get yourself a cup for P20.
What to see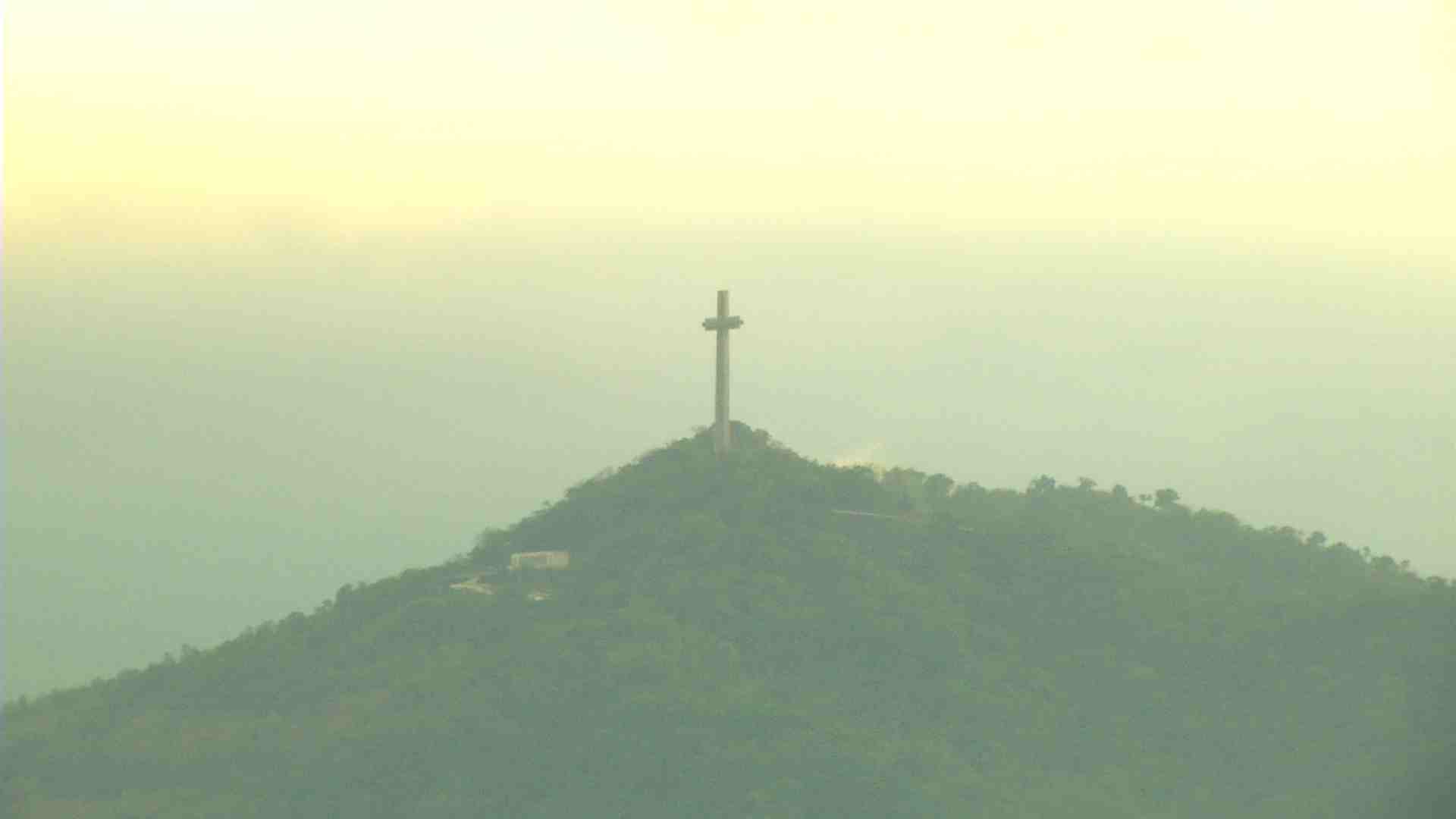 Dambana ng Kagitingan
Mount Samat, Pilar, Bataan
Bataan was one of the last areas to surrender to the Japanese forces during World War 2. Filipino, American and Filipino-Chinese soldiers held out in the mountains of Bataan for three months before giving in. By the time they surrendered and were subjected to the brutal Death March, many of the soldiers were already sick and starving.
Their bravery is remembered by the Filipino people at the Dambana ng Kagitingan, a 30-storey cross atop Mount Samat. An elevator ride to the top gives visitors a dizzying, birds-eye view of the area. Entrance fee is P20.
Zero KM Death March Marker
Bagac, Bataan
The starting point of the Bataan Death March is commemorated by this small memorial. Visit it to take a quick photo and to pay your respects. This is walking distance from the Japan-Philippines Friendship Tower, which symbolizes peace and forgiveness between the two nations.
Zero KM Death March Marker
Mariveles, Bataan
There's a second marker? During the Death March, soldiers were split into two groups, which is how the march started at two places at one.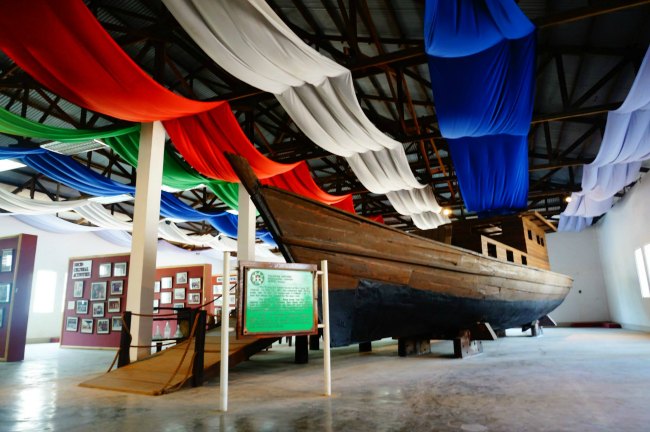 Philippine Refugee Processing Center (also known as Vietnamese Village or PRPC)
Morong, Bataan
The PRPC was the last stop for over 400,000 refugees before being repatriated to Western countries. They came in boats rescued at the shores of Bataan, and the processing center was where they learned English, attended school, lived and received medical treatment.
These days, the village has a small museum about the refugees, and is mostly rented out to companies for out-of-town seminars and conferences.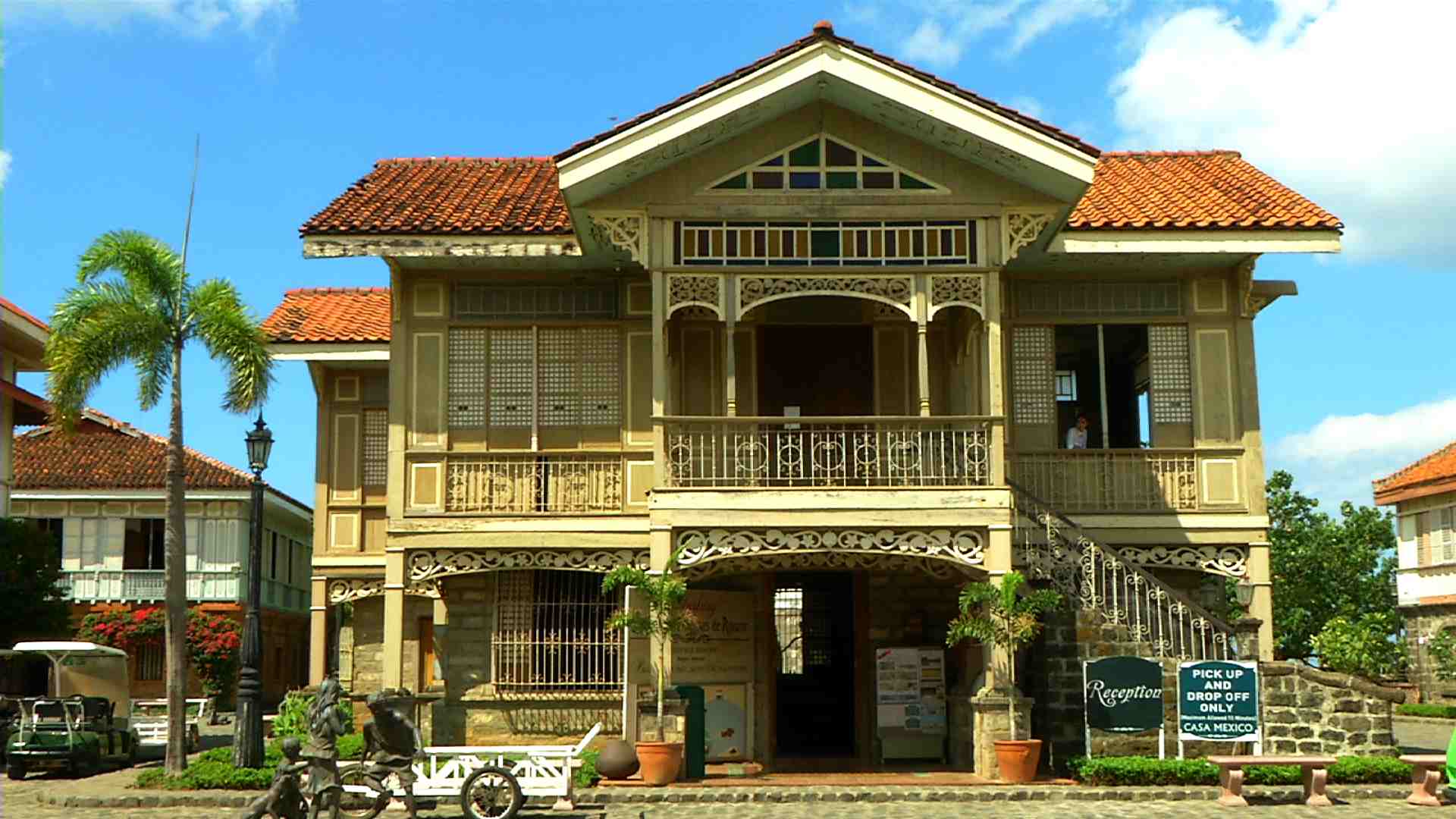 Las Casas Filipinas de Acuzar
Bagac, Bataan
Take a short bangka ride to this heritage village. Think wide, cobblestone streets, Spanish-era houses, horse-drawn carriages and more. Each house here was purchased from a different part of the Philippines, disassembled and painstakingly rebuilt piece by piece. You've got houses from Tondo, Binondo and Bulacan.
One of the grandest houses here has a marble floor, a painted ceiling, a wide wooden staircase, bedrooms with four-poster beds, lattice woodwork and antique wooden furniture everywhere you look. Period drama fans will love to rent this house for P15,750 to P45,000 a night.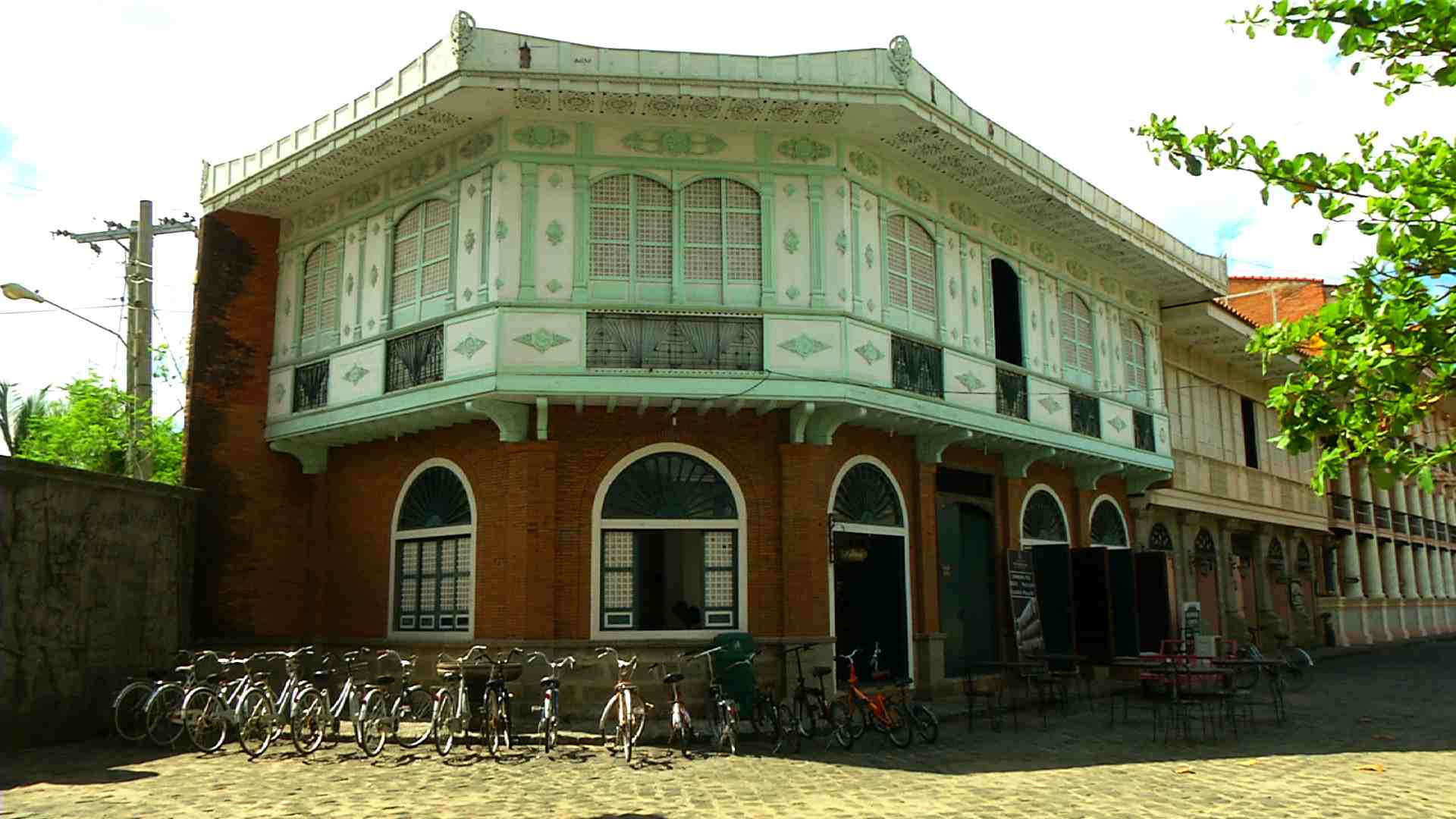 If you love the town's sights but don't need to stay in the fancy houses, the island also has simpler cottages that you can rent for P3,800 to P4,500 a night. There are also bicycle rental shops and restaurants for your convenience.
Plaza Mayor de Balanga
Balanga, Bataan
Drop by the city square for the nightly light show!
What to do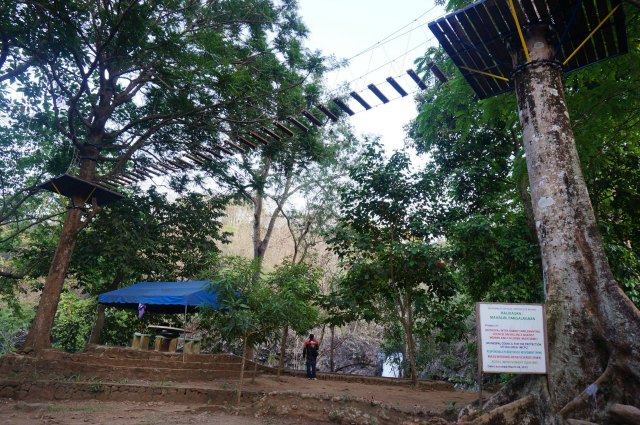 Mount Samat Treetop Adventure
Just one kilometer from the Dambana ng Kagitingan is the jump-off point for a zipline down the mountain. Drew's tip: Come here at 5:00 PM for an epic sunset view. The 540-meter-long ride lasts for 40 to 45 seconds and costs P425.
The small park includes the Dunsulan Waterfalls, which is too dangerous to swim in, but is worth a photo op.
Balanga Wetland and Nature Park
Balanga, Bataan
Rent a bike, go kayaking, boating, bird-watching, and rent a bamboo raft to enjoy a meal in the water! The "Biyahe ni Drew" crew was treated to steamed crabs, prawns and even stingray. That, plus some green mangoes and bagoong, and we're good to go.
Where to stay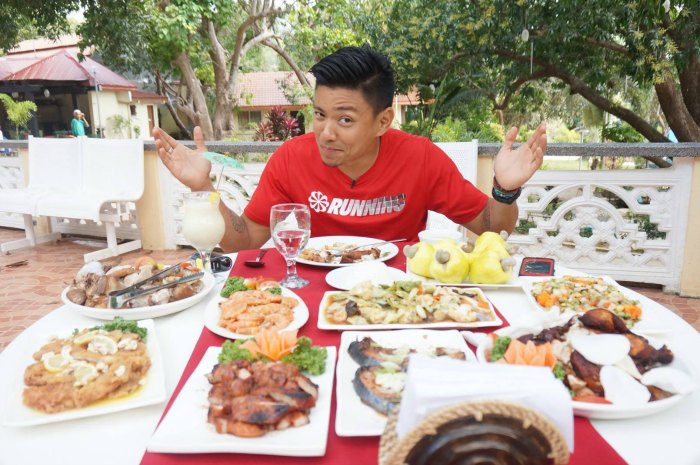 Vista Venice Resort
Morong, Bataan
Their deluxe room, which costs P4,500 a night, is good for four people and comes with two king-sized beds. The private bathroom comes with a hot and cold shower. There are also cottages for larger groups; rates range from P3,000 to P12,000.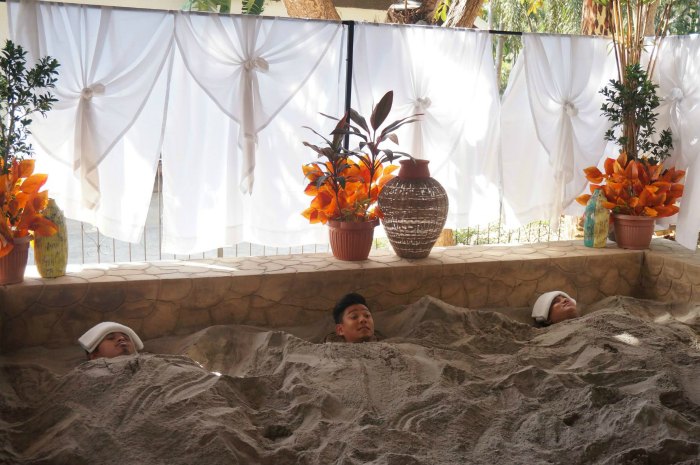 The food here is good, too. We ordered the lemon chicken topped with cashews, crispy pata and cashew milkshakes. The cashew shake is made with the soft part of the cashew fruit, and is a bit of an acquired taste: Drew didn't enjoy it that much, but some of our crew finished two glasses! The taste is a mix of durian and guyabano, if you ask us.
Vista Venice also has swimming pools and several kinds of spas: a regular spa that offers massages, a fish spa for the feet (P150) and a full-body volcanic sand spa (P750).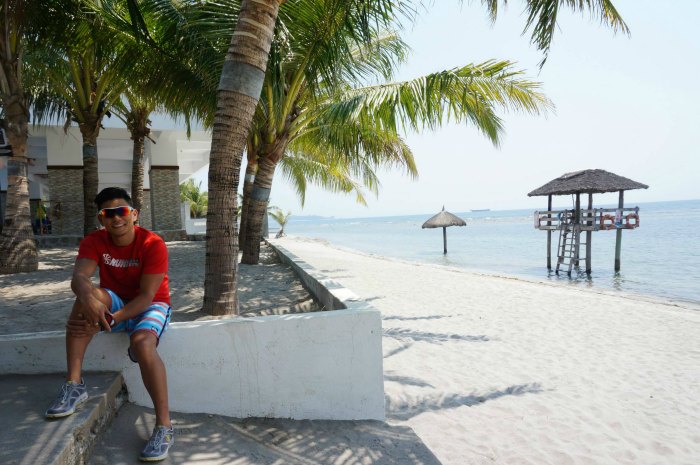 Bataan White Corals Beach Resort and Hotel
Morong, Bataan
If you want to spend some quality time at the beach, this resort is your best bet. Wide coast? Check. Powdery white sand? Check. Affordable accommodations? Check! Room rates for two range from P3,000 to P4,000 a night.
Nolette's Inn
Pilar, Bataan
At Nolette's, you can get a room for two at just P1,500. But since this is an inn and not a hotel, you won't get a beach or pool. Think of it as a place to crash after a day out.
What to buy for pasalubong
Cashews
Bataan is rich in this healthy nut. Get a pack of roasted cashews or try cashew polvoron at the Bataan Tourism Office in Balanga, Bataan. It's a one-stop-shop for all your pasalubong needs, featuring products from all over Bataan.
Drew's Budget
For a solo traveler's two day, one night stay using the cheapest options
Accommodation P1,500
Food P1,000
Pasalubong P300
Activities P1,500
Transportation P1,500
Total P5,800—CM, GMA News