Filtered By: Newstv
NewsTV
Delectable tikoy recipes for Chinese New Year
Tikoy, or "Nian Gao," is a Chinese delicacy popularly given away and eaten every Chinese New Year. The Chinese have always been keen on keeping this custom because for them, "Nian Gao" is identical to "higher year" in sound, implying that they wish the receiver good fortune and prosperity in the coming year.
In the past, tikoy was considered food for the rich, but now it is served and eaten by basically anyone. Its basic ingredient is glutinous rice (or malagkit), which is pounded or grounded into a paste and then molded into a desired shape.
Tikoy is usually coated with egg and fried, and served with a bit of sugar. But check out these other tikoy dishes presented by "Good News," which are yummy alternatives to serving tikoy this Chinese New Year.
HOMEMADE TIKOY by Chef Jam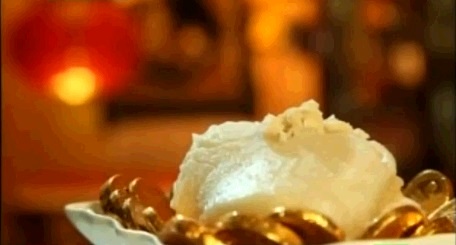 Ingredients:
Water
Sugar
Glutinous flour (or malagkit), grounded
Directions:
In a bowl, mix boiling or warm water with sugar. Stir to dissolve. Let it cool for 5 to 8 minutes then pour in the glutinous flour. Mix well. Add water to the dough at a time, until you have a smooth and thick mixture. For extra sweetness, add in sugar.
Place the mixture in a steamer covered with cloth. Steam for 45 to 1 hour or until the edges of the cake separate from the pan. Remove from steamer then let it cool.
Cost:
Php 90/ 4 persons
RELATED VIDEO: Bea Binene's tikoy adventures
TIKOY AND PEANUT CHEESE STICKS by Chef Jam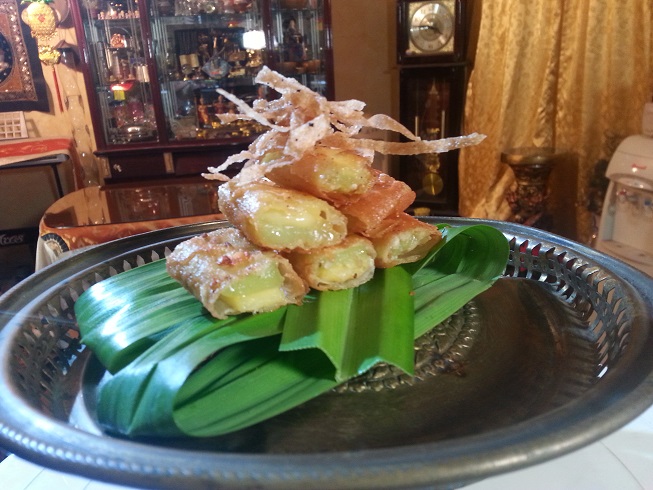 Ingredients:
Tikoy
Cheese
Nuts, crushed
Eggs
Lumpia wrapper
Oil
Directions:
Cut tikoy and cheese into strips. Dip in beaten eggs then roll on nuts. Put a piece of tikoy and peanut cheese strip in the center of a lumpia wrapper, roll, fold sides and seal.
Heat oil in a pan. Deep fry tikoy and peanut cheese sticks in batches until golden brown. Serve.
Cost:
Php 100/ 6 persons
GINATAANG TIKOY by Chef Jam
Ingredients:
TIkoy
Saba banana
Pandan leaves
Coconut milk (or gata)
Sugar
Salt
Water
Directions:
Boil water, and then add in pandan leaves, sugar and a pinch of salt for flavor. Pour in coconut milk. Bring these ingredients to a boil.
While waiting for the mixture to boil, slice the bananas and cut the tikoy in cubes.
Once it boils, remove the pandan leaves then add in the sliced bananas and tikoy. Mix it well for 15 minutes or until the bananas are cooked. Serve and enjoy!
Cost:
Php 100/ 8 persons
BIBINGKOY (Bibingka-Tikoy) by Chef Jam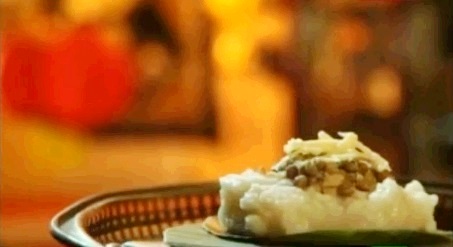 Ingredients:
Tikoy
Sweetened mongo
Sugar
Banana leaves
Directions:
Cut the banana leaves into several round pieces. Mold the homemade tikoy to a round shape using the mouth of a glass. Place the molded tikoy on a banana leaf piece, then top it off with sweetened mongo and cheese strips. Enjoy this bibingka and tikoy treat in one!
Cost:
Php 95/ 4 persons
—Donna Allanigue/CM, GMA News