Filtered By: Newstv
NewsTV
Pop Talk's summer adventure in Boracay
"Pop Talk," hosted by Tonipet Gaba, airs every Saturday, 8:00 p.m. on GMA News TV. Like the Pop Talk Facebook page and follow the @PopTalkNewsTV Twitter account for more food, gadget, and getaway reviews!
---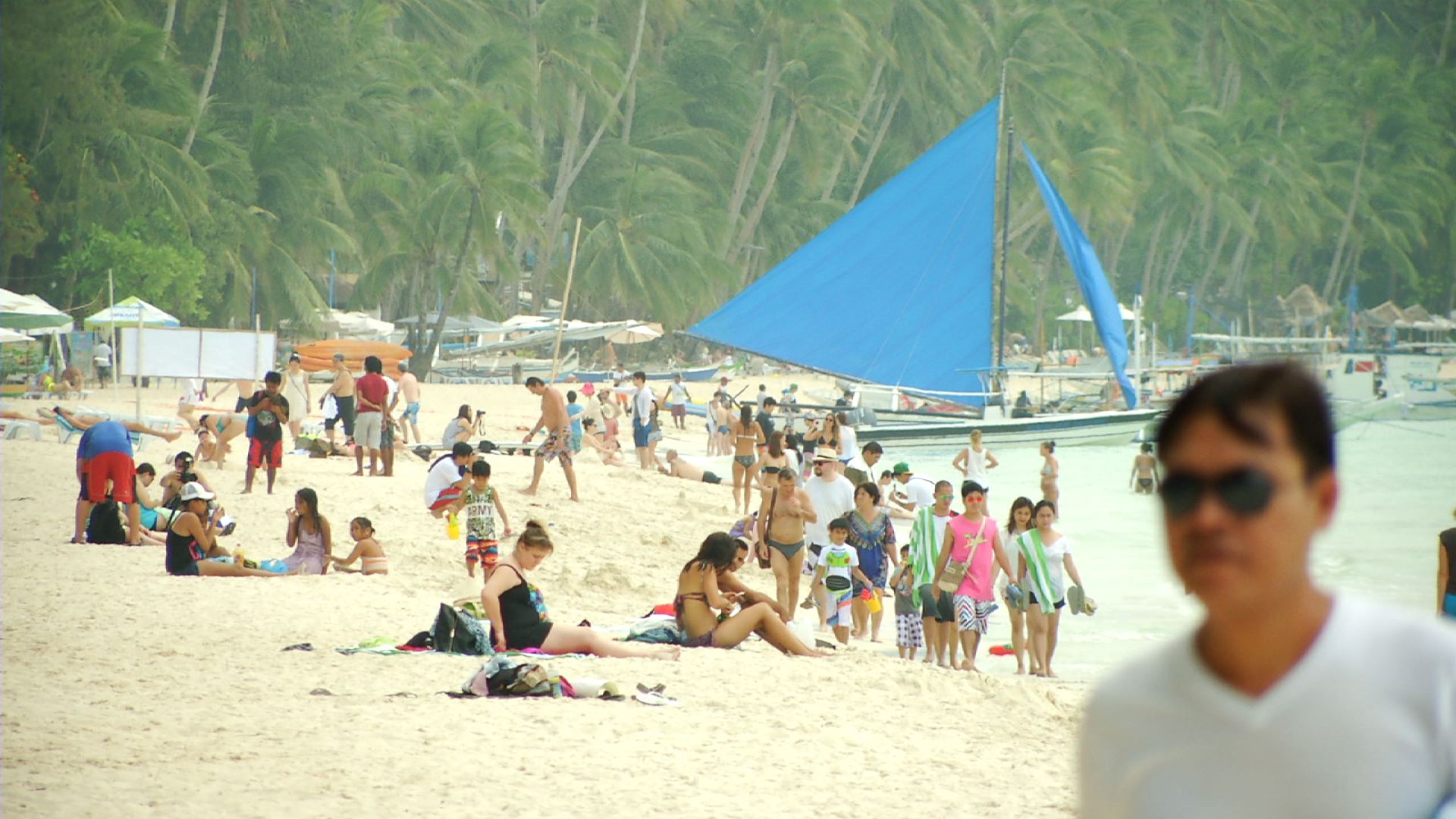 Boracay is known the world over for its beautiful beaches – its clear blue waters, the famous powdery white sand, and the good food and parties you'll find around the area. But Boracay has something else to offer to those looking for a different kind of beach adventure.
To celebrate "Pop Talk's" third anniversary, host Tonipet Gaba, horticulturist Clu Alvarez, travel blogger Gay Emami-Mitra, and TV personality Mico Aytona tried three Boracay activities that are as fun as the more popular attractions on the island. Check out their "Pop Talk" review.
Boracay land eco tour
P2,400 for 1 to 2 persons, P3,500 for 3 to 4 persons, P4,500 for 5 persons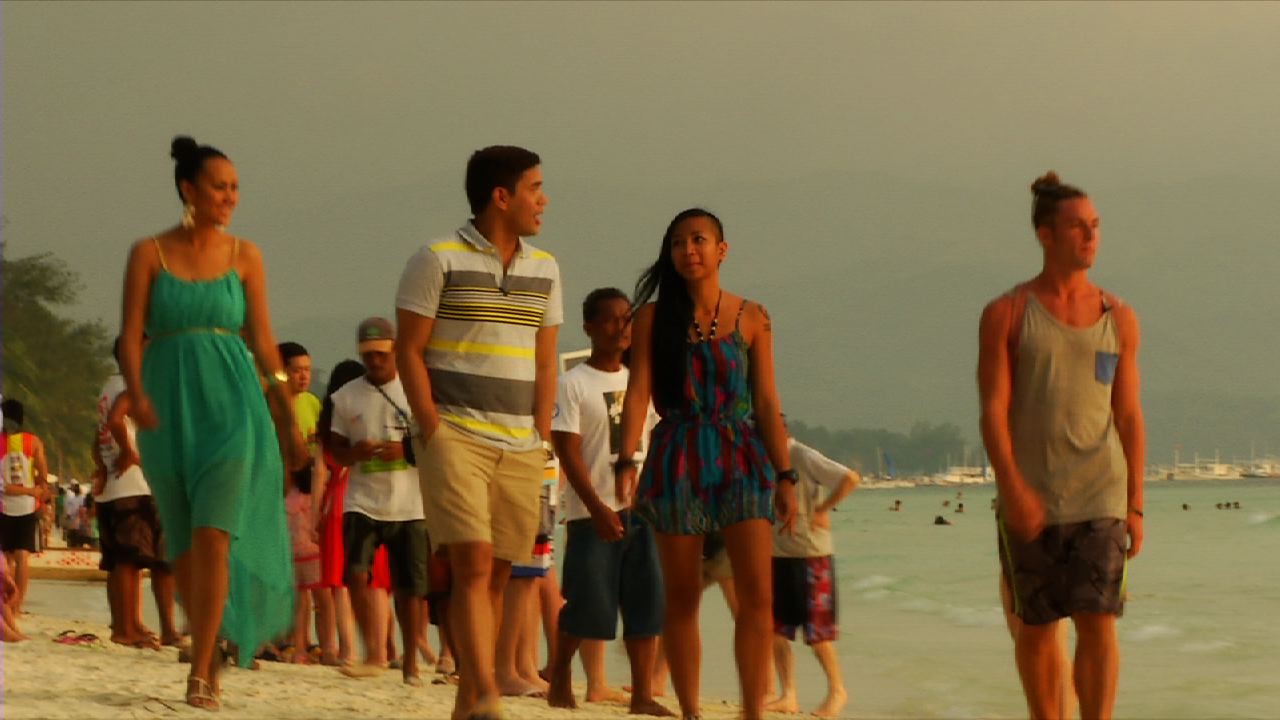 Take a break from water activities and enjoy the other attractions of Boracay by joining the Boracay land eco tour. This trip takes visitors to Mount Luho, a small mountain where people can have a glimpse of the picturesque Boracay beaches. The tour also includes a trip to a wildlife expo where people can interact with crocodiles and exotic birds, and to Puka Beach, where different pasalubong made of puka shells are sold.
According to Mark Vincent Navarrete, the Tour Guide Manager of My Boracay Guide, the Boracay land eco tour was designed for tourists who want to see a different side of Boracay. "'Yung mga part na hindi masyadong nakikita ng tourist, mae-explore po natin dito," he said.
"Naka-fix na kagad 'yung itinerary mo," Mico said. "Syempre 'pag nandito ka sa Bora akala mo lang beach, party, restaurant at kung ano pang activities na watersports pa. Pero hindi natin alam 'yung mga ganung places eh so alam mo 'yun? Bago for me."
Gay found the start of the tour uneventful but also thought that going up Mount Luho was worth it. "I wouldn't have ventured out far from the beach kung hindi dahil sa land tour na 'yun," she said. "Hindi ko makikita 'yung other parts ng Boracay."
Final verdict: 8 pop pointsKiteboarding
P18,000 per person
Inclusions: 3-day training (equivalent to 9 hours), trainer and equipment (kite and board)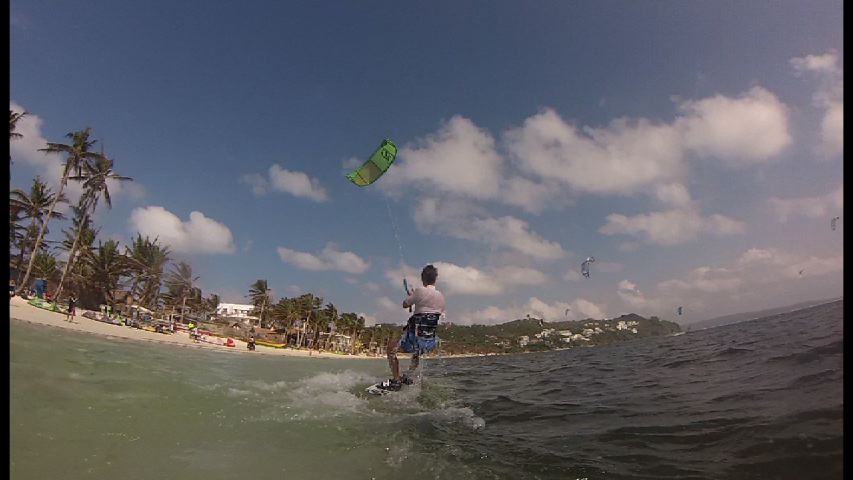 If your objective this summer is to go all out and be as adventurous as you can, then head out to Boracay and try kiteboarding. Aside from its beautiful waves and sights that are best viewed as you glide with the wind, Boracay is also where the best kiteboarding instructors are.
Before you get excited, however, it is important to take note that this activity requires a lot of time, effort and money before it can be mastered. "Kiteboarding is a mixture of wake boarding, wind surfing, paragliding all rolled into one. So it can be a very dangerous sport if you don't get the proper training," TV host and Bahari Beach Resort owner Marc Nelson said.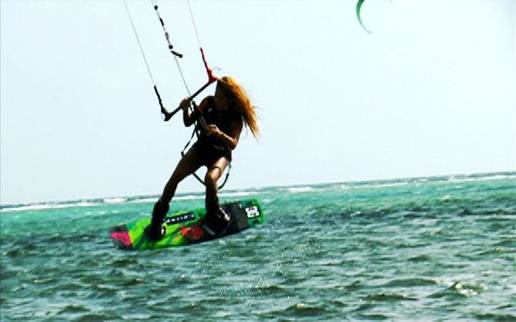 "The first thing you want to know is where the direction of the wind is coming from," kiteboarding trainer Paula Rosales said. She taught the "Pop Talk" reviewers the basic physics principles that calculates the movements once they use their kites and boards. "Riding is the easiest part about kiting. The hardest part is driving the kite," she said.
As challenging as kiteboarding is, the "Pop Talk" reviewers think it's a must-try Boracay activity. Gay, whose kiteboarding experience was the first extreme sport she had ever done, said, "Super pop because it's something different. Fun siya in the sense that you challenge yourself, you know? Tapos parang hindi kasi siya sobrang common na sport so parang feeling ko astig ako 'pag ginawa ko siya."
Clu, who has a background in kiteboarding, agreed with Gay. "It's a lifestyle that you need to experience. It's healthy pa. You get to work out. Actually it's all in one. It's really an expensive sport but then again it's all worth it. It's worth every penny."
Final verdict: 9 pop points

Bora Aquarium Scuba
P3,000 per person
Inclusions: 30 minute aquarium scuba, instructor, video included, equipment will be provided, tour guide from resort to location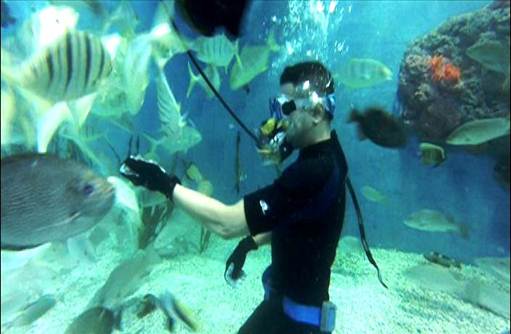 Scuba diving is the best way to see the beauty of our ocean floor. But for those who do not know how to (or cannot afford to) scuba dive, there is another alternative.
Bora aquarium scuba is a Boracay activity that allows people to swim and be in contact with different fish and sea creatures while they are in an aquarium. This aquarium comes with almost 900 colorful species that include sharks, fish and corals. Visitors are also allowed to swim underwater, walk on the aquarium floor and feed the fish within a reasonable length of time.
Gay appreciated the assistance provided to her by her instructors while she was in the aquarium. "I wouldn't have been able to do that kung hindi ako na-encourage talaga ng mga instructors. There is someone there to actually guide you throughout the walk."
Though afraid to go into the aquarium at first, Mico found himself enjoying the company of underwater creatures soon after he dove in. "Ang highlight talaga nung underwater experience na 'to ay 'yung feeling," he shared. "'Yung pinakain namin 'yung mga isda, syempre naglapitan silang lahat so dun namin mas na-appreciate 'yung iba-ibang klaseng isda."
Final verdict: 9 pop points— Lara Gonzales/CM, GMA News
Looking for other summer activities? Check out other "Pop Talk" reviews:
Pop Talk review: Busog in Boracay
'Pop Talk' reviews 3 summer parks: Nuvali, Crocodile Park and Scream Park Manila
Pop Talk's summer adventure in Bicol?