Filtered By: Newstv
NewsTV
'Pop Talk' reviews three student-friendly restos along Taft Avenue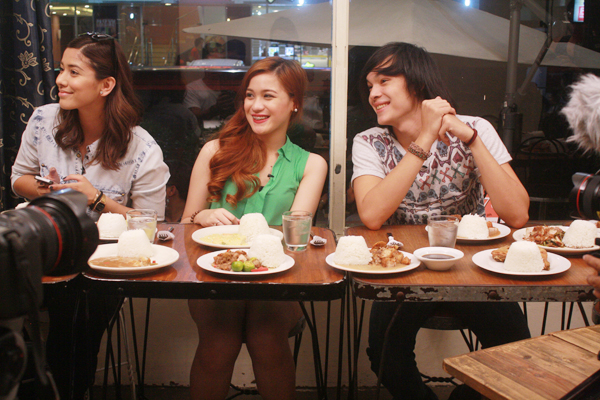 "Pop Talk," hosted by Tonipet Gaba, airs every Saturday, 8:00 p.m. on GMA News TV. Like the Pop Talk Facebook page and follow the @PopTalkNewsTV Twitter account for more food, gadget, and getaway reviews!
---
If you're swamped with homework, extracurricular projects, and exams, one of the best ways to de-stress is to grab a tasty meal with your classmates! With the help of Chef Chris Gutierrez, incoming college freshman Josephine Araullo, and celebrity reviewer Lauren Young, 'Pop Talk' scoured the streets of Manila to find student-friendly restos along Taft Avenue. If you go to school in this area, make sure to try these places the next time you and your classmates go out for lunch.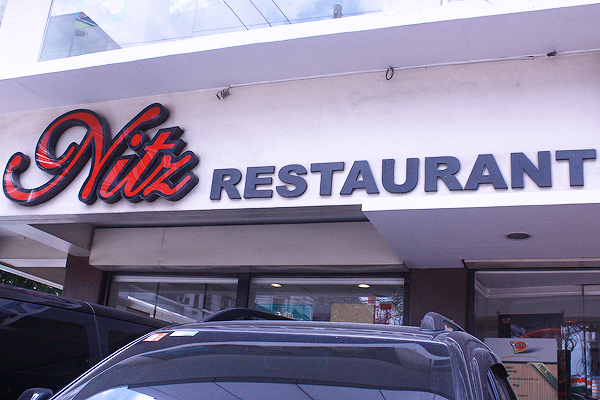 Nitz Restaurant
1804 Leon Guinto St. corner J. Nakpil, Manila
Near: Philippine Women's University
Nitz Restaurant has been around for almost 40 years, but it remains one of the most popular student food stops in Manila. Its secret? A variety of home-cooked meals available at budget-friendly prices. Their additional printing, photocopying, and free Wi-Fi services also make Nitz a convenient place to go to whenever students want to make the most out of their lunch break.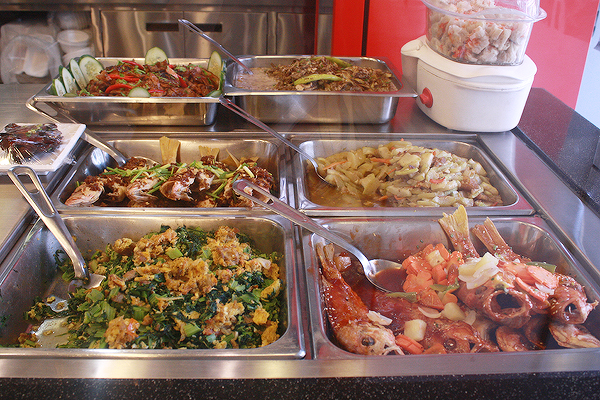 With its bright, spacious, and clean interior, fastfood-style tables and chairs, and ready-made food, Nitz could easily be mistaken as just another fastfood resto. However, a closer look at its menu would reveal why this place has thrived for years. They have everything from Pinoy favorites (kare-kare, dinuguan, lumpiang sariwa) to silog meals, from Japanese food to burgers, and from pancit to cakes. If I were a student looking for variety, I'd definitely wouldn't think of going elsewhere!
Nitz's most popular dishes include the lasagna (P72), baked macaroni (P72), bagoong rice (P80), and other rice meal toppings.
Chef Chris thought that the food in Nitz tasted ordinary and suggested that the restaurant develop a signature flavor. Out of all the dishes, he liked the Spicy Beef Toppings (P85) the most. "It's soft and flavorful. It's sent from heaven."
We also give Nitz plus points for not scrimping on ingredients. Their lomi is full of shrimps, vegetables, and pork, making it extra appetizing. Even people who don't like pancit (like this writer) would be tempted to eat more than just a forkful.
Actress Lauren Young, who loved Nitz's bagoong rice (P80), commented, "The food was really good. 'Yung portions niya, ang laki. Sobrang sulit yung ibabayad mo. Lahat ng sine-serve nila, under P100. Mura na pagkain mo, marami na, masarap pa."
Final verdict: 8 pop points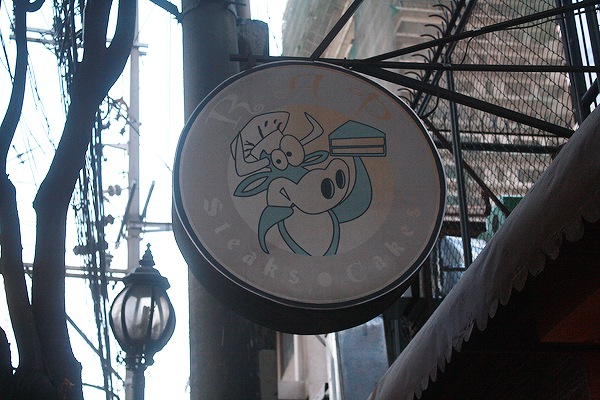 Rap Steak and Cake
879 Dagonoy St., Malate, Manila
Near: DLSU Taft
Don't let Rap Steak and Cake's unassuming location and exterior fool you–the food they serve is really memorable.
Rap's steaks and desserts not only taste great, they also come in generous servings. "Pwedeng paghatian ng barkada yung isang plate," college freshman Josephine said.
However, what separates Rap from other steakhouses, is actually their special homemade steak sauce and gravy which is made up of secret ingredients. "I like na minimal seasoning lang sila and I like the special sauce. 'Di nila kailangan magdagdag ng kung anu-ano para mag-standout. They let the meat speak for itself," Lauren commented.
"The steaks have no grill marks on them but I've never seen a steak that big!" Chris said. "Tsaka open kitchen siya so it's clean."
The open kitchen also makes you anticipate your meal more. Who wouldn't feel hungrier when you can clearly hear the faint sizzling sound when the steaks are grilled or when its rich and mouthwatering scent wafts through the dining area?
The must-tries in Rap's Steaks and Cakes include the T-bone (P185), BBQ pork ribs (P175), salpicao (P185), and chicken lollipops (P175). You can contrast these with the available cakes and desserts.
Final verdict: 8 pop points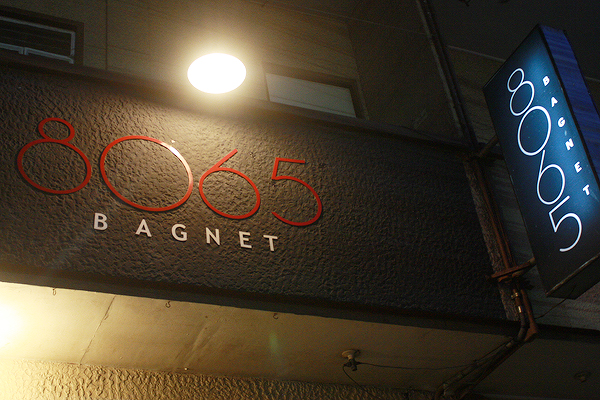 8065 Bagnet
Leon Guinto St. corner Estrada St., Malate, Manila
Near: St. Scholastica, DLS-College of St. Benilde
If the mere mention of bagnet is enough to make your mouth water, head over to 8065 Bagnet and feast on their extensive bagnet menu. This restaurant has everything from bagnet curry (P195), bagnet binangoongan (P195), sinigang bagnet (P195), bagnet dinuguan (P195), and even bagnet pakbet (P195). Each meal is good for two people, making it a suitable choice for students.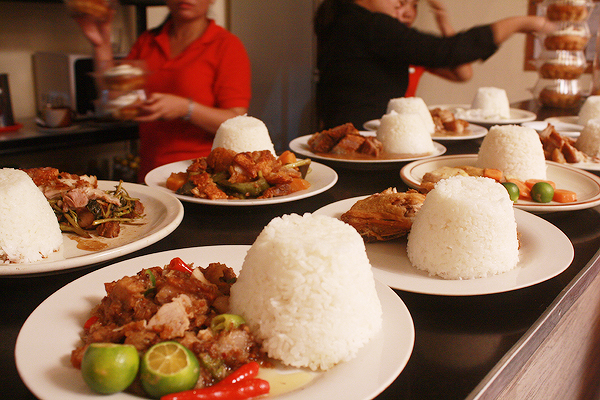 Chris also noted that the restaurant feels homey as it is decorated with old books, abstract paintings, and chalkboard-written menus. The restaurant itself is not that big but its overall atmosphere is comfortable enough to make students forget about their academic worries.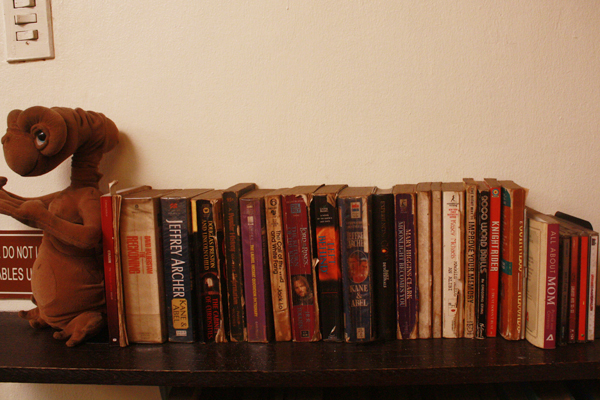 The dishes are made up of crunchy bagnet but all of them have their unique flavor. Each "Pop Talk" reviewer has their own favorite 8065 Bagnet dish. For Lauren, the bagnet dinuguan is the best. "I love bagnet and I love dinuguan. And they have such big servings kaya when my friends and I go here, we share one big plate."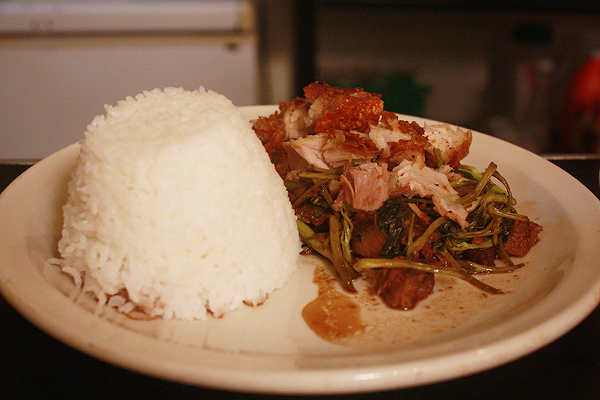 "Nakaka-appreciate 'yung bagnet na may gulay," meat-lover Josephine said. "Kasi pag 'di ko gustong kumain ng gulay mapapakain ako dahil sa bagnet."
Chris, on the other hand, couldn't get enough of the bagnet binagoongan. "Talagang you can see the effort of elevating the food. Bagnet is sometimes dry for me but this one makes sense."
Final verdict: 9 pop points— Lara Gonzales/PF, GMA News
Check out more back-to-school "Pop Talk" reviews:
5 'Pop' ways to save during back-to-school shopping
'Pop Talk' tries new foodie finds in UP Town Center
'Pop Talk's' University Belt Food Crawl