Filtered By: Pinoyabroad
Pinoy Abroad
Filipino-American Rob Bonta appointed as California's new attorney general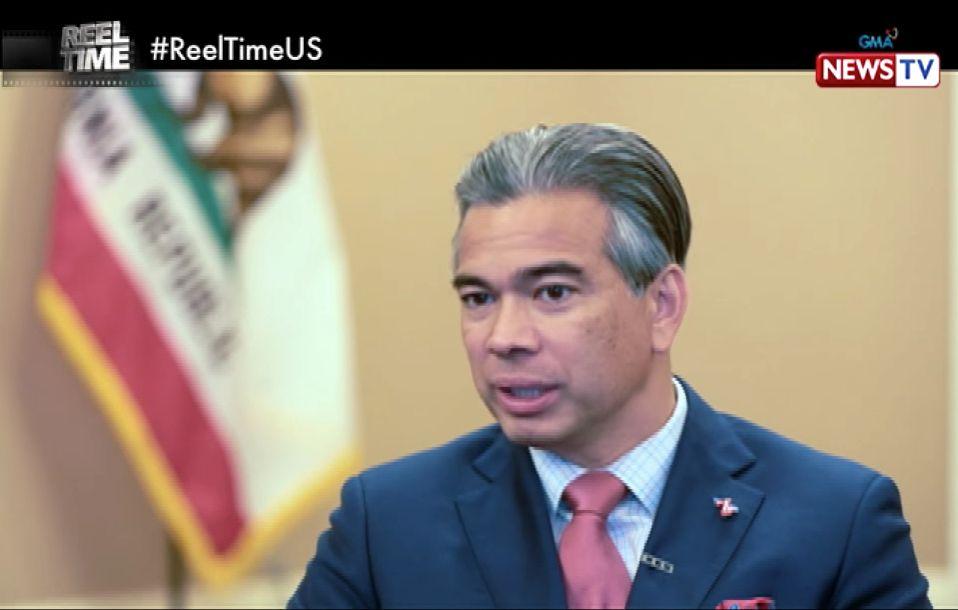 Rob Bonta, the first Filipino-American legislator, made another history last Wednesday after being named as California's new attorney general.
The New York Times reported that California Governor Gavin Newson named Bonta as their next attorney general, succeeding Xavier Becerra, who was earlier appointed as President Joe Biden's US health and human services secretary.
Bonta first made history when he became the first half-Filipino, half-American who became a member of the State Assembly representing the East Bay since 2012.
With his latest appointment, Bonta is now the first Filipino-American to become California's attorney general and the second Asian-American to get the post.
It was US Vice President Kamala Harris who became the first Asian-American to hold the position.
Bonta was born in the Philippines. His mother, who hailed from Dumaguete, studied in the University of the Philippines.
She became an immigrant in California for a scholarship and met her husband overseas.
Bonta's mother was one of the activists who fought former President Ferdinand Marcos during his dictatorship.
Due to threats, Bonta's family flew to America where he studied and practiced law.
He earned his bachelor's degree in history and his law degree from Yale University.
In a 2018 interview with Bonta on GMA's "Reel Time", he said the Filipino community is the biggest Asian-American group in California.
Among his advocacies as a legislator was to address the needs of the growing population of Filipino-Americans in California, including the acknowledgement of Filipino-Americans' contribution in the farm labor movement in the said state. —Hana Bordey/KG, GMA News