Filtered By: Pinoyabroad
Pinoy Abroad
Pinoy professor in Japan helps train Filipino students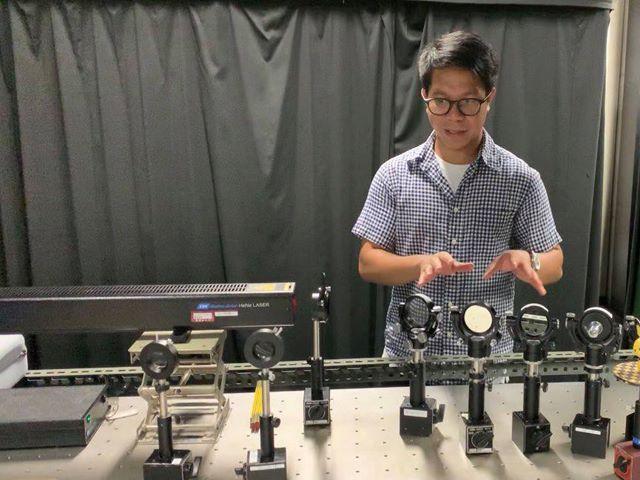 A 32-year-old Filipino assistant professor at the Tokyo University of Marine Science and Technology has started helping engineering students at his former school with the knowledge and skills he learned in Japan.
"I have close communication with my professor at UP-Diliman. At the same time, I am building a good network here so I can equip myself further with the knowledge and skills that the Philippines could not provide at the moment," said Mark Anthony Redo who was just given a tenure track with the university's Department of Food Science and Technology last April 1.
"While doing so, I talked to my professor in UP that sooner or later he can recommend some students here to do exchange studies or graduate studies. In that sense, I can train and teach them here – multiplying the possibilities that going back home could offer," the native of Caloocan City added in an interview that started via Messenger on June 16.
Redo said his passion for education started way back when he was still in high school.
"Learn many things, then you have the power to do and be anything you want' is a line from a letter my sponsor sent me when I was in high school. My family's life was really tough when I was young, where access to clean water and healthy food was a big challenge for us. Nevertheless, I considered myself blessed because a sponsor from another country supported my education from elementary until college."
In college, Redo studied Mechanical Engineering at the Bulacan State University then pursued master's at the University of the Philippines-Diliman under a government scholarship.
"I got a deep interest in heating and cooling systems. While they are essential, they require a substantial amount of energy. Thus, I researched on waste heat and renewable energy utilization to produce useful cooling by exploring an unconventional refrigeration cycle as an energy-saving solution."
Redo then moved to Japan after two years of working as a project engineer in a waste heat recovery system at a manufacturing plant in the Philippines to pursue doctoral degree at Waseda University.
There, he worked as a full-time research associate.
He proposed a general model that would solve the ongoing two-phase flow maldistribution in the state-of-the-art microchannel heat exchanger, enhanced its performance through a novel heat exchanger design instead in collaboration with Samsung Research Institute.
Also, he simultaneously worked on a project with the Ministry of Environment to evaluate the environmental impact of food showcases.
"My motivation has always been on thermal energy savings to protect the environment. Never kasi kaming nagka-aircon noon, while my playmates had. Then my curiosity widened on how one space could be cooled down. The process has captured me. And my motivation grows kasi it consumes a significant portion of one's total electricity, about 30% or more."
Now, Redo is producing research outputs that the international scientific community and Japanese companies such as Panasonic, Daikin, and Mitsubishi are benefiting from.
"And now I'm teaching students also, so I'm very fulfilled." —LBG, GMA News