Filtered By: Publicaffairs
Public Affairs
'Ilustrado,' the first BayaniSerye on primetime premieres October 20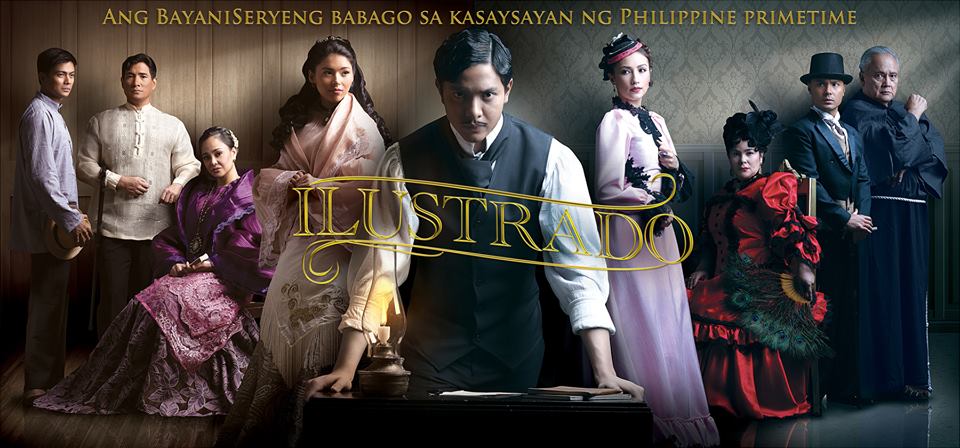 ILUSTRADO
October 20, 2014
If Jose Rizal were alive today, he'd probably get singing lessons to be able to take the microphone during videoke parties.
Unlike most Filipinos, our hero couldn't carry a tune. In one of his sister Saturnina's letters, he received a ribbing for his inability to sing. In his memoirs, he admitted that "If you hear me sing, you'd think you were in Spain for you'd hear the braying of an ass!"
But Rizal excelled in other forms of art. He wrote novels and poems, made sculptures, and painted when he wasn't busy being a man of science.
He also fell in love many times and like some young people today, had a "rebound" relationship.
These are things history books often fail to tell – how human and frail our heroes are. This is where Ilustrado, GMA 7 News and Public Affairs' latest historical series, begins.
Ilustrado offers a more human take on the lives of Jose Rizal and other Filipino reformists here and abroad on the latter half of the 19th century. It shows members of the intelligentsia as regular people facing issues similar to those of the rest of the population. Ilustrado will not gloss over the struggles within the reformists' movement and how they fought over divergent ideas and approaches to better the Philippines. And yes, there was even a time two of our heroes in Europe almost spilled blood in what was to be a duel in the name of love.
Alden Richards is the new face of Rizal in Ilustrado. Joining him is Kylie Padilla as Leonor Rivera, the girl believed by most historians to be Rizal's true love. Solenn Heussaff and Max Collins play Nellie Boustead and Consuelo Ortiga, Rizal's European lovers. This year's Cinemalaya best actress Eula Valdez portrays Rizal's mother, Teodora Alonso. Five-time Urian best actress Jaclyn Jose and Polo Ravales play the fictional Creole mother and son antagonists Conchita and Venchito Monteverde. The cast also includes Ricardo Cepeda as Francisco Mercado, Freddie Webb as Don Jose Alberto, and Mailes Kanapi as Donya Teodora Formoso.
Ilustrado is created and produced by the same team behind GMA News and Public Affairs' award-winning series Katipunan. Ilustrado is filmed with Arri Alexa camera and high-end lenses provided by CMB Film Services Inc. Using up-to-date 3D visual effects technology, GMA Post Production has recreated the grandeur of the European cities where Rizal lived and completed his twin novels, Noli Me Tangere and El Filibusterismo.
Ilustrado, ang kauna-unahang BayaniSerye sa Philippine primetime, makes history in a world premiere this October 20, 9:30pm after Hiram na Alaala on GMA Telebabad.