Filtered By: Publicaffairs
Public Affairs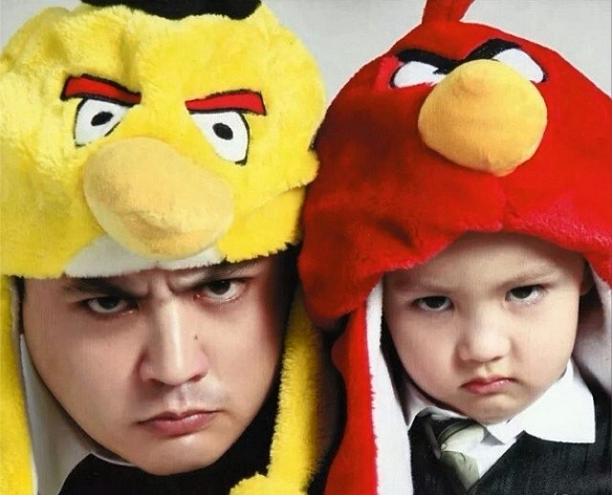 Be it Darna's sidekick, Ding, or a gay beautician's ward, it was no argument that Niño Muhlach's star shone so brightly alongside big celebrities like Vilma Santos and Dolphy in the '70s.

Of course, he didn't stop there. As the '80s approached, Niño's roles evolved from being a sidekick to a hero. After all, who could forget the adorable elf-turned-boy, Kuwatog? Or Empoy, Pepe, Nognog, and Bokyo?

Even in his teen years at the '90s, Niño didn't lose his pull when he starred as one half of teenybopper loveteams that were such a hit back then (his pairing with Beth Tamayo even blossomed to real romance).

It must be the eyes, the cheeks, or plainly the charm. Whatever it was that made Niño Muhlach so endearing to the people of the '70s and '80s, now seems to be doing the same to his four year-old son Alonzo.
Who's who?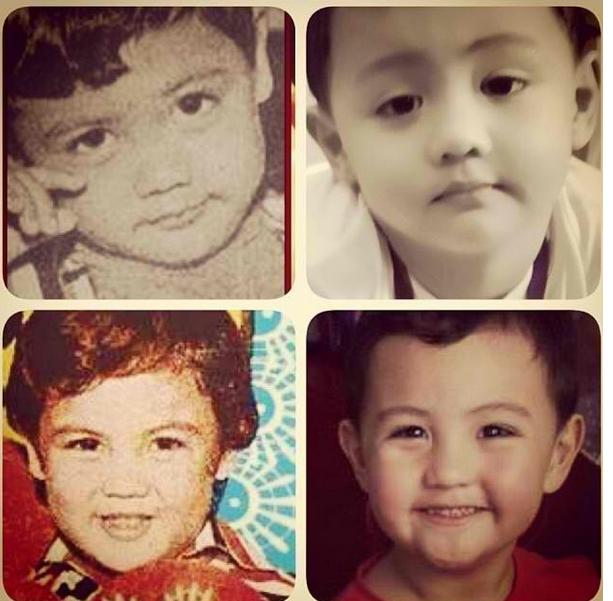 Guessing Game: Is it Niño or Alonzo?
If not for the distinctive texture of film cameras in Niño's pictures, the father and son duo looked like identical twins when their photos are placed side by side!

The uncanny resemblance, Niño acknowledged, is something people have always pointed out. "Para raw kaming pinagbiyak na tabo, hindi bunga," he joked.

Alonzo may have inherited Niño's looks but not his father's height which the latter was also known for. Alonzo, at his age, is considerably taller than his father was at the peak of his child star career.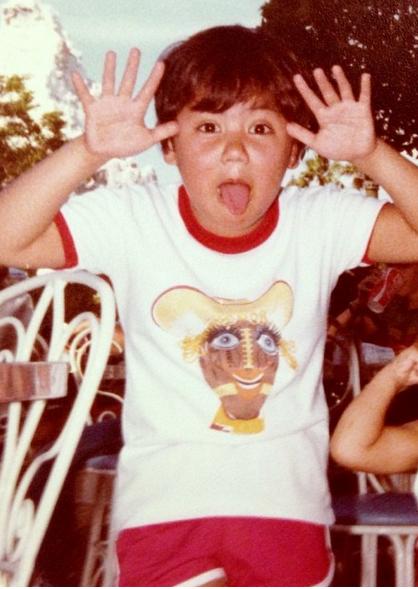 Niño Muhlach in the '70s


Niño being smaller than most boys his age was the butt of snides both on and off screen. He blamed the hot lights on set.
"Niño, tandang-tanda ko noong ininterview kita, that was more than 10 years ago. Sabi mo, kaya ka hindi tumangkad dahil epekto noong mga ilaw, naapektuhan yung pituitary glands kaya hindi ka tumangkad," said Jessica "Pero ito ha, 'yung anak mo, papasok din sa showbiz."
"Wala na pong hot lights ngayon e, cold lights na po tayo ngayon. Noong araw po kasi hot lights 'yung ginagamit kaya bawal po talaga. Pero ngayon po, cold lights na po 'yung ginagamit natin kaya pwede na po," Niño said.
When asked how he feels about his son entering showbiz instead of pursuing a "normal" life outside the limelight, Niño quickly debunked misconceptions that the industry is no place for youngsters.
"It wasn't traumatic for me. So why will I deprive my son naman to experience something like that kung makakatulong naman sa kaniya in the future?" he said.
Alonzo's big bossing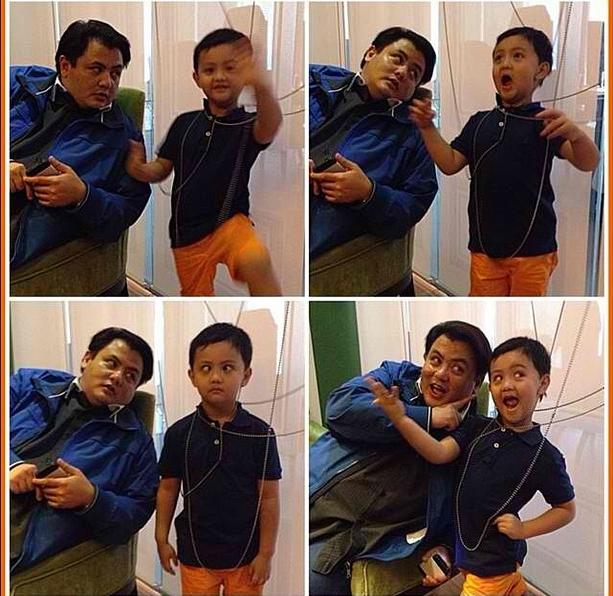 Despite having all the means to do so, Niño sees to it that he does not "spare the rod" and spoil his son.
"Kasi if I'm makulit, sabi ni papa, [papaluin niya ko]," said Alonzo -- to which Niño explained to Jessica, "Kailangan [kasing] may kinatatakutan ang bata."
If there is one thing Niño is really strict about, it is Alonzo's finances. When it comes to his son's earnings, everything must be dealt with as wisely as possible. He even pointed out that because of his fame back in the day, a bill was legislated mandating all child stars to have a trust fund.
Child labor laws have also been implemented, indicating that a child star can only work for eight hours a day and not in TV production's usual ungodly hours. The child's safety, too, is of utmost importance.
Niño is thankful that these safety nets for child stars are made available, especially now that Alonzo is starring in the Metro Manila Film Festival (MMFF) entry, "My Big Bossings," alongside with another child wonder, Ryzza Mae Dizon.
"Inggit na inggit nga po ako sa kanila kasi may eksena sila ni Ryzza na maliligo sila sa putik," shared Niño. "Ang ginagamit milo at saka kape. Noong bata ho ako walang ganoon, totoong putik talaga!"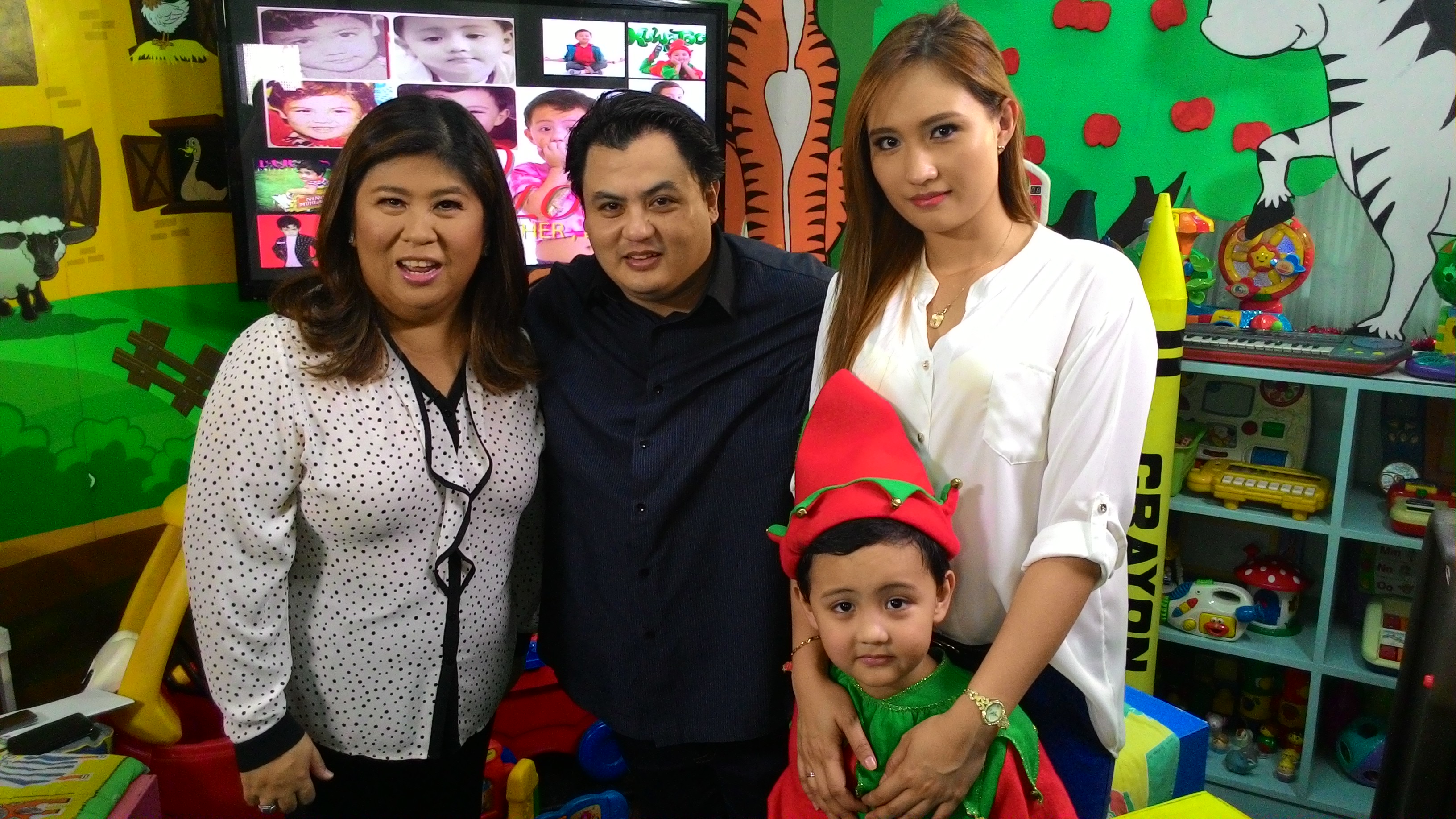 It took more than 30 fruitful years for Niño to relinquish the crown and pass it on to his son. If that is any indication of Alonzo's career, it may be safe to say that, much to viewers' delight, the Muhlachs will be around in show business for a long time.