Filtered By: Publicaffairs
Public Affairs
Of paintings and prayers: A tour of Mons Romulo's home
Monserrat "Mons" Romulo wields the pen, not surprising for the granddaughter of writer and diplomat Carlos P. Romulo. She is currently a columnist in the lifestyle section of Philippine Star and was able to publish her own book entitled "Baro: Philippine Fabric and Fashion" in 2003.
But Mons has a special love for the visual. Mons' home is like a painting gallery displaying her collection of work by famous Filipino painters. "Hindi pa naka-frame [ang mga paintings na 'yan dati]. Sabi ko one day I'm going to use these when I have a house," she said.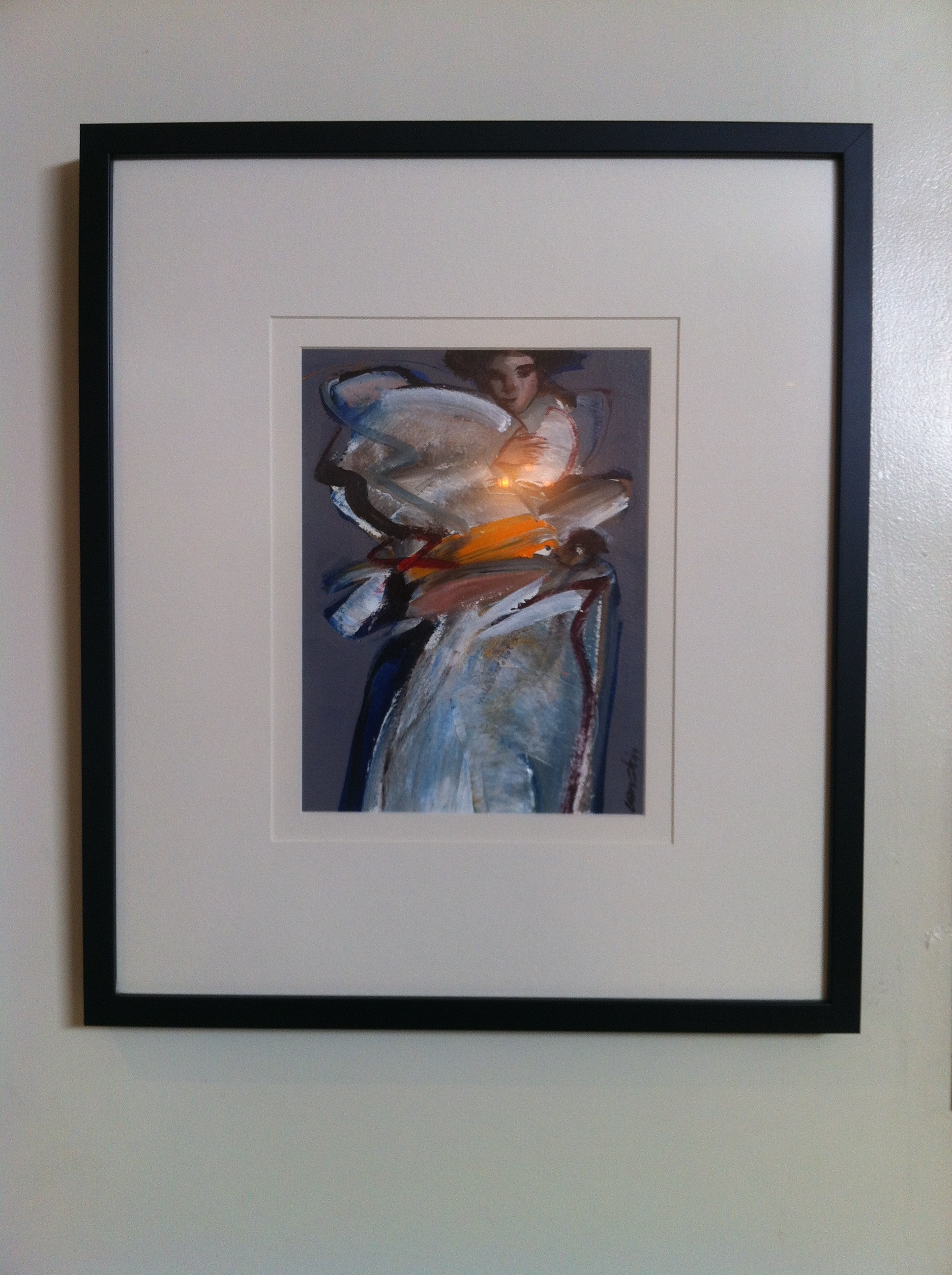 Greeting visitors as they enter Mons' home is this painting of a woman done by national artist Benedicto "Bencab" Cabrera. "Hindi pa siya sikat niyan n'ung binili ko ito," Mons said.
"I fell in love with it. I don't buy because of the name [of the painter]. I buy because I like the subject," she added.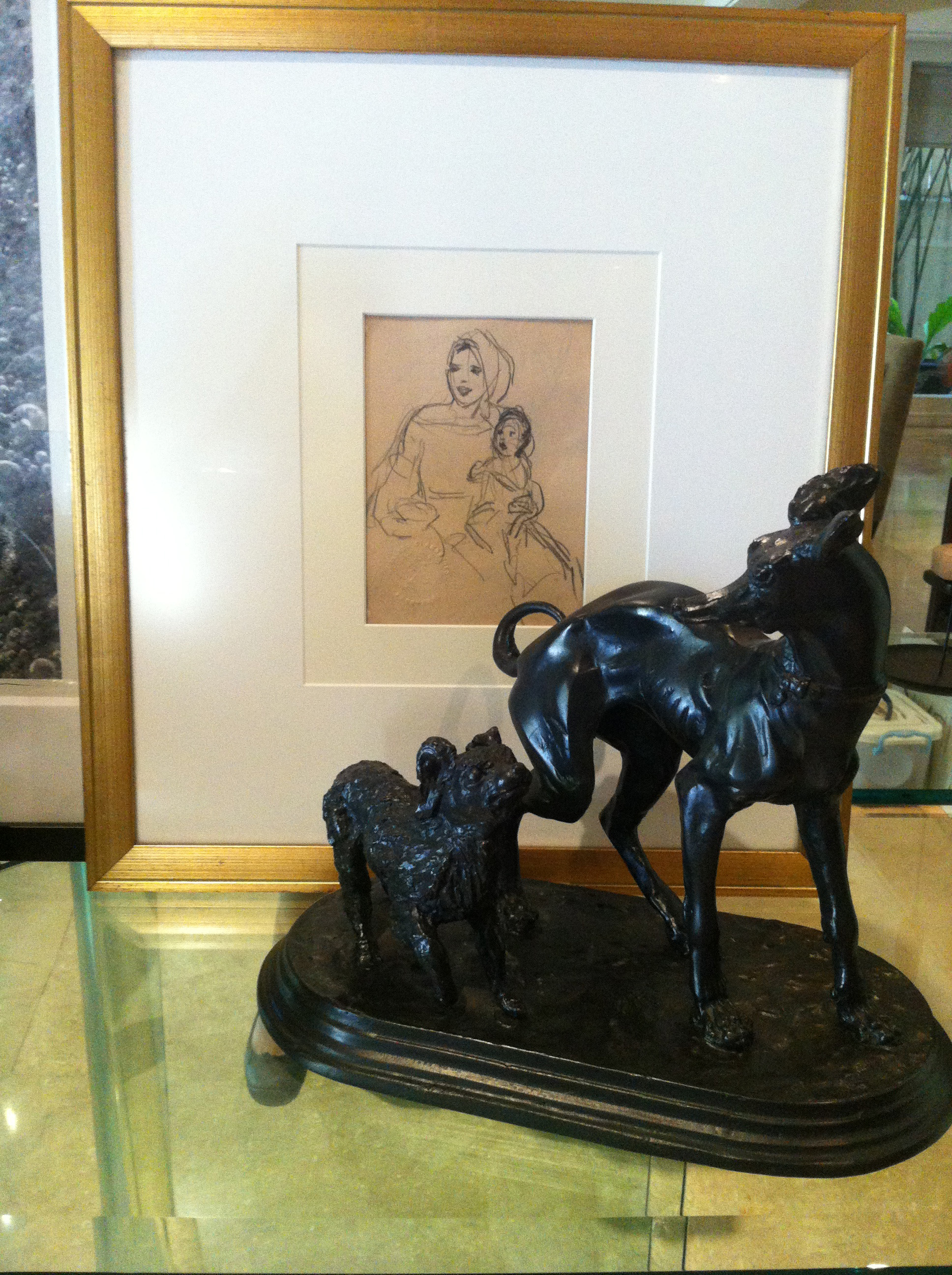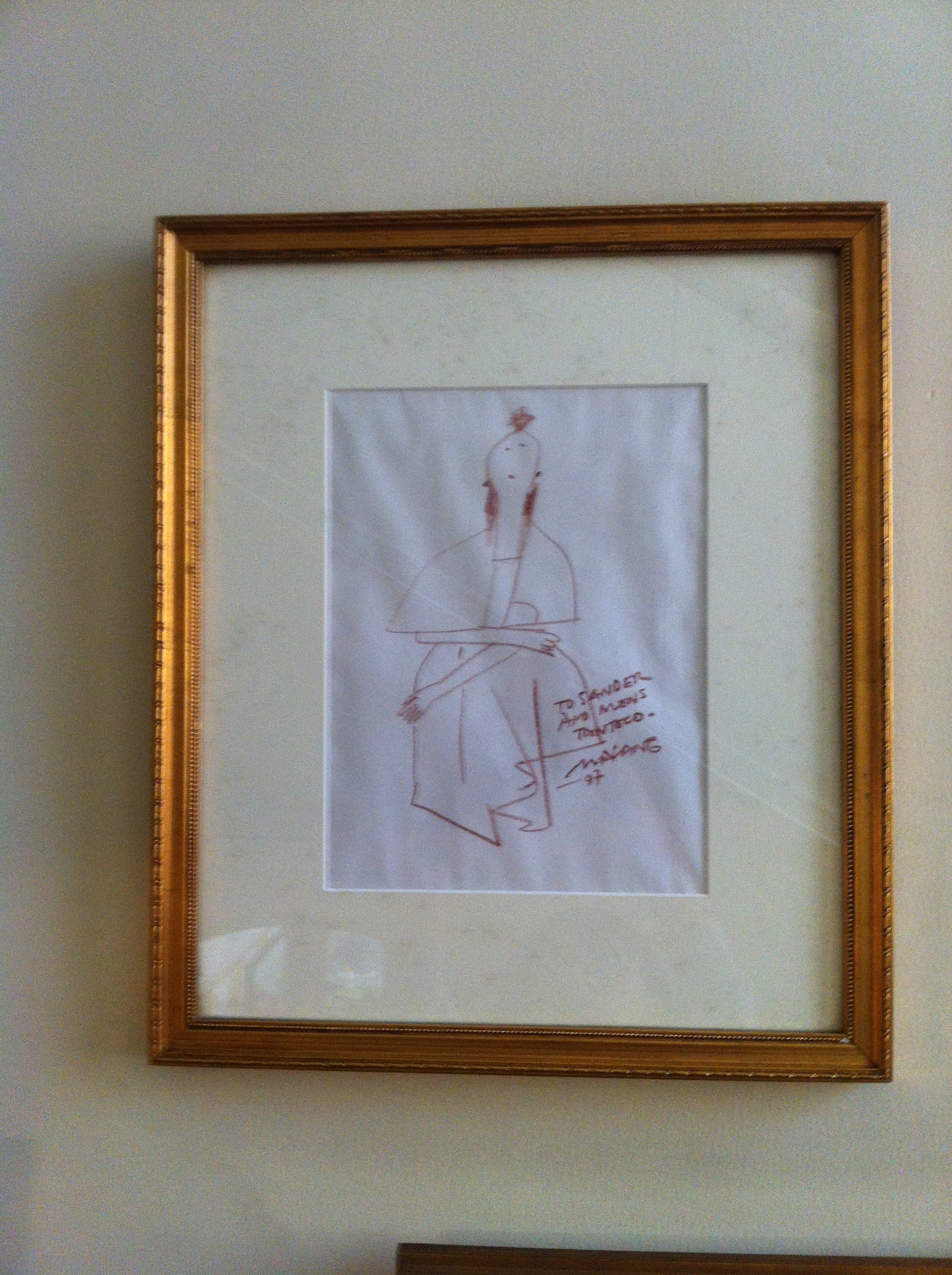 Other artwork that give life to Mons' home are these sketches by Amorsolo and Malang.
"Nakahiligan ko rin kasi 'yung mother and child paintings. And then nagkataon, may Amorsolo daw na mother and child," she said "So I said I'll get it na rin [kahit sketch lang]"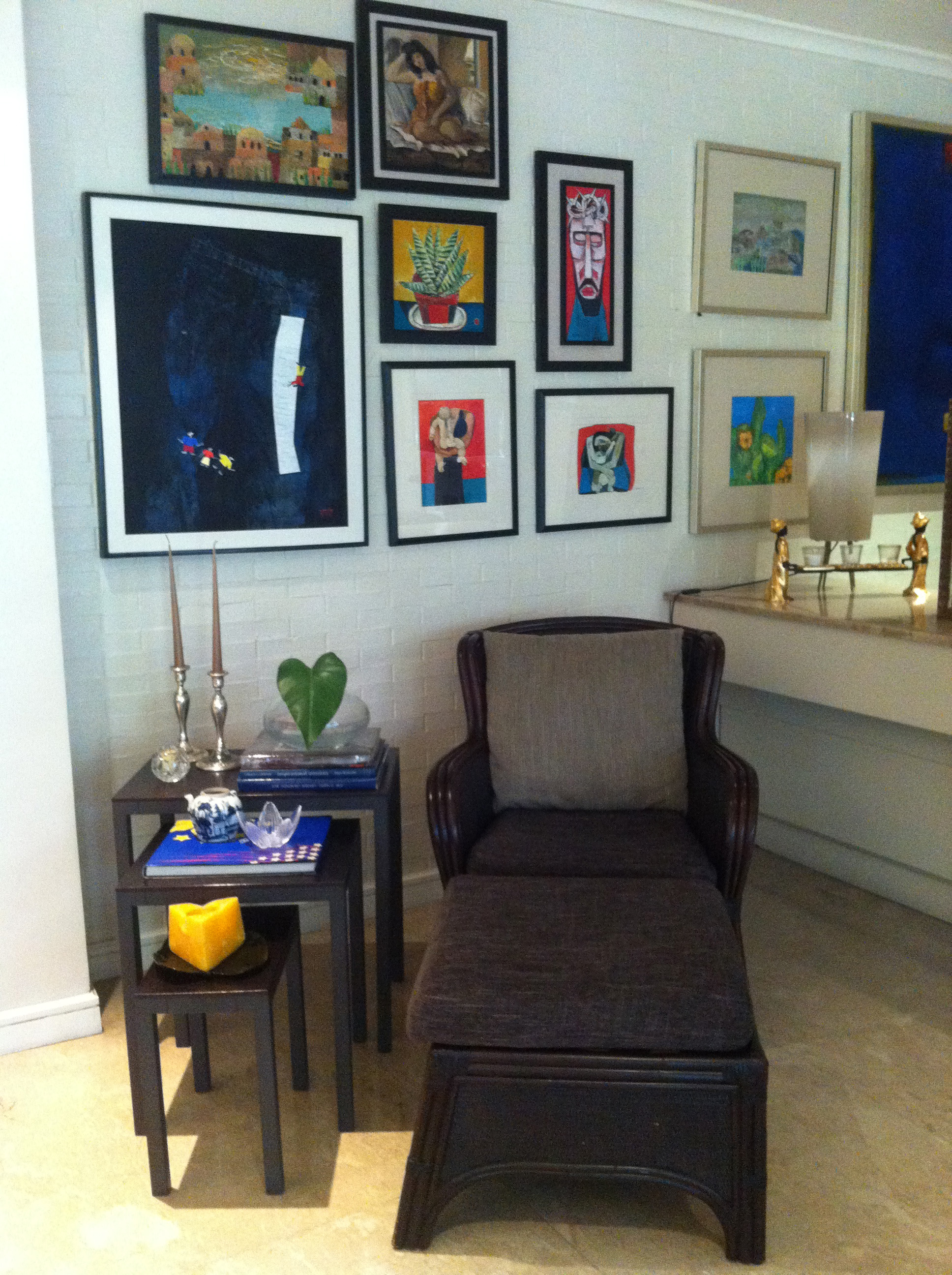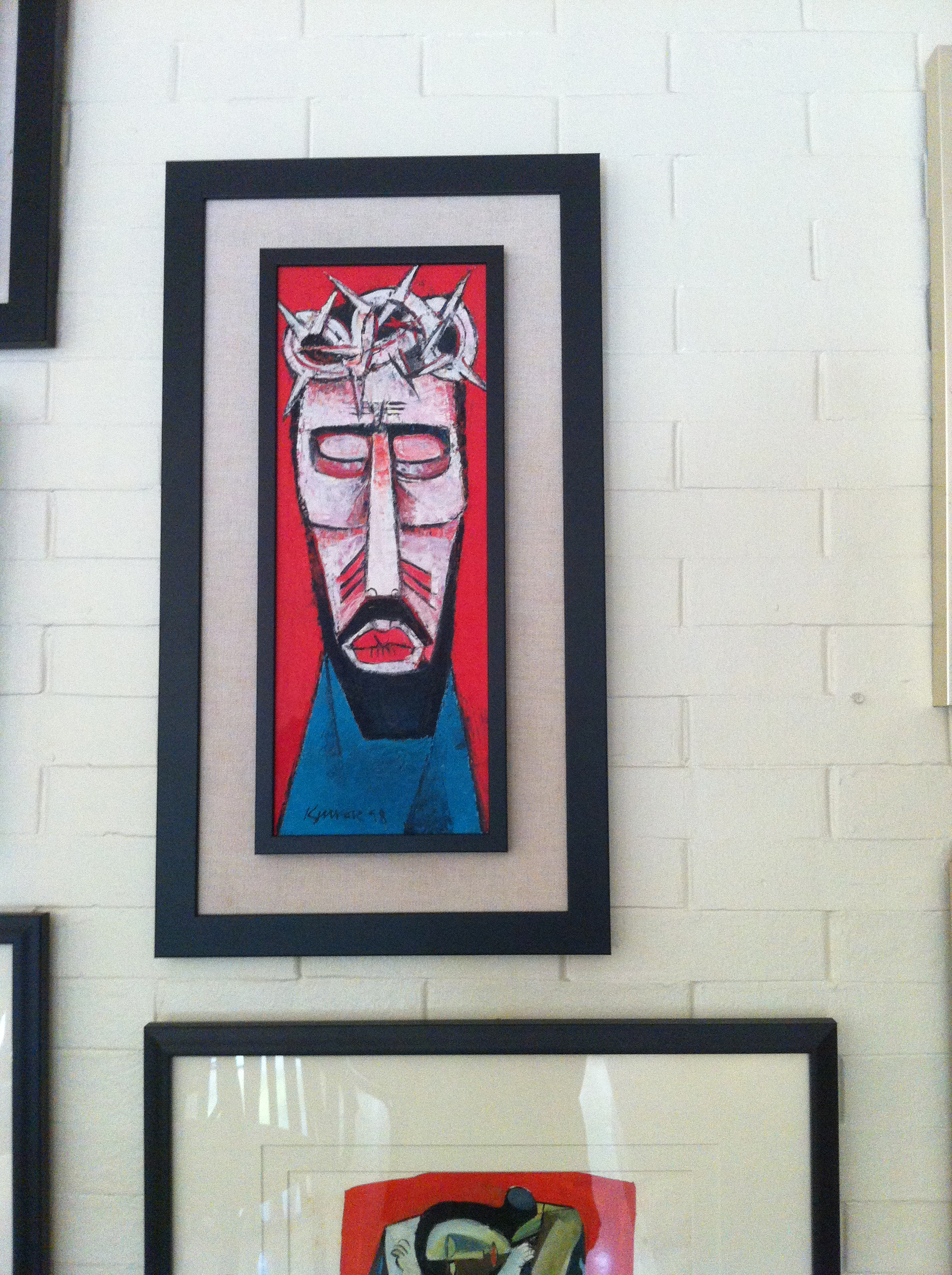 An artful wall where her collections of modern paintings are installed can be seen in the "music room" of her house. Her favorite one from this bunch is the modern Jesus Christ painting.
"Di ba you want to put something religious in your entertainment area but pangit naman kung biglang maglalagay ka ng santo," she said "but that one really fits in and at the same time I know He's there when I see Him."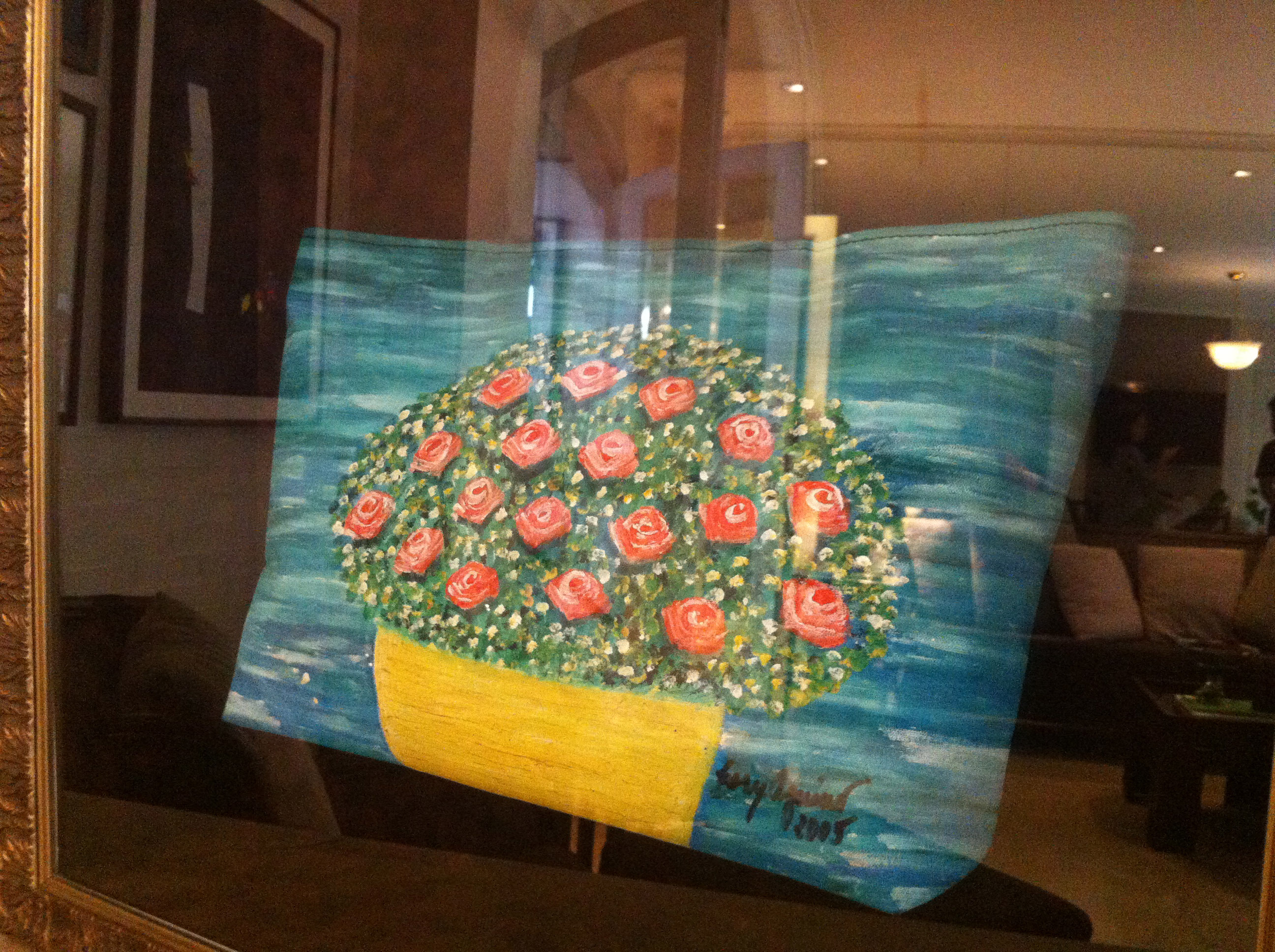 This hand-painted bag, which former president Cory Aquino painted herself, is displayed at the corner table of the music room. "[She gave it to me] because I worked for her for six years and siguro she saw my dedication," said Mons.
Instead of using the bag, she keeps it framed. "Nakakahiyang gamitin!"
So what is it about paintings that made Mons collect them? "'Yan ang obsession ko, eh. It gives me a certain feeling," she said. "Nakahiligan ko kasi siguro at that time mura pa, so I would go to the fourth floor of Megamall, 'yung mga gallery shops doon [and buy]"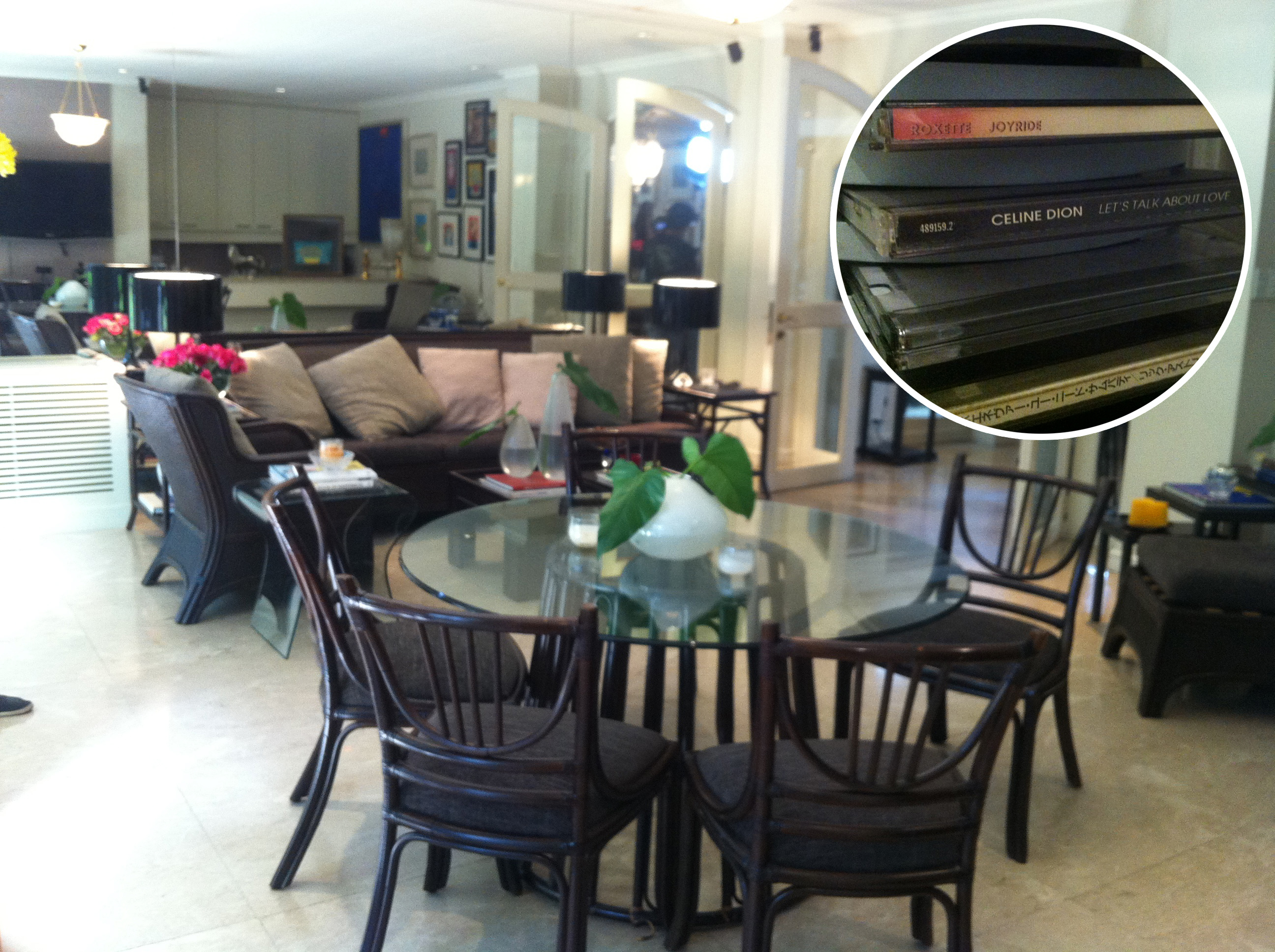 Music as relaxation
Aside from collecting paintings, Mons also enjoy listening to music. Her home as a music room, where she said she relaxes and listents to her favorite songs (shown inset). This is also where her family entertains guests.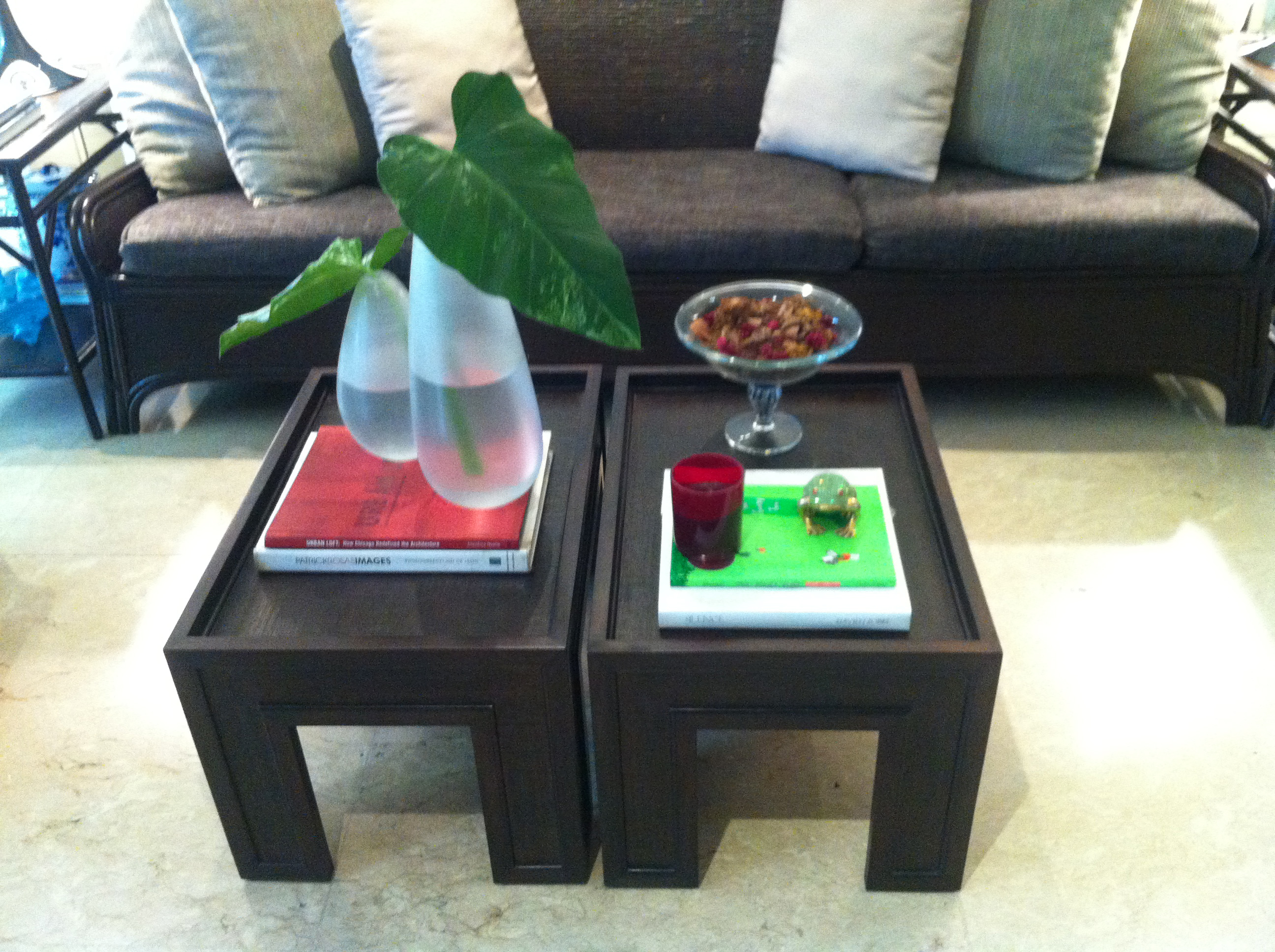 Mons is also a self-confessed nature lover. She always makes it a point to put fresh flowers and leaves from her garden as decorations and centerpieces. "It relaxes me. Parang at least may life."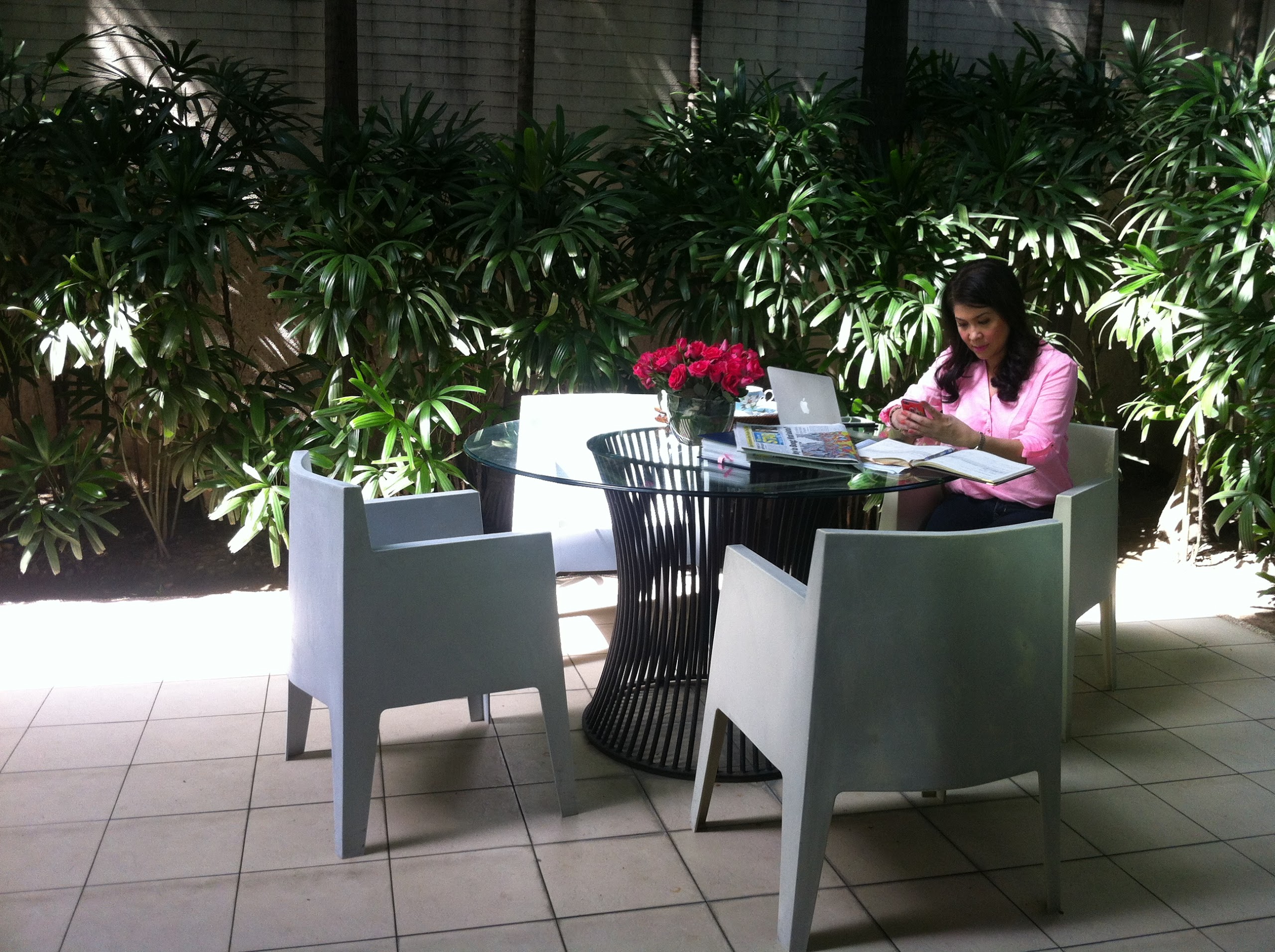 Being a nature lover, it was her idea to have an open-air type of backyard. "Dito kami nagba-barbecue with the kids. Importante kasi sa akin ang bonding," she said.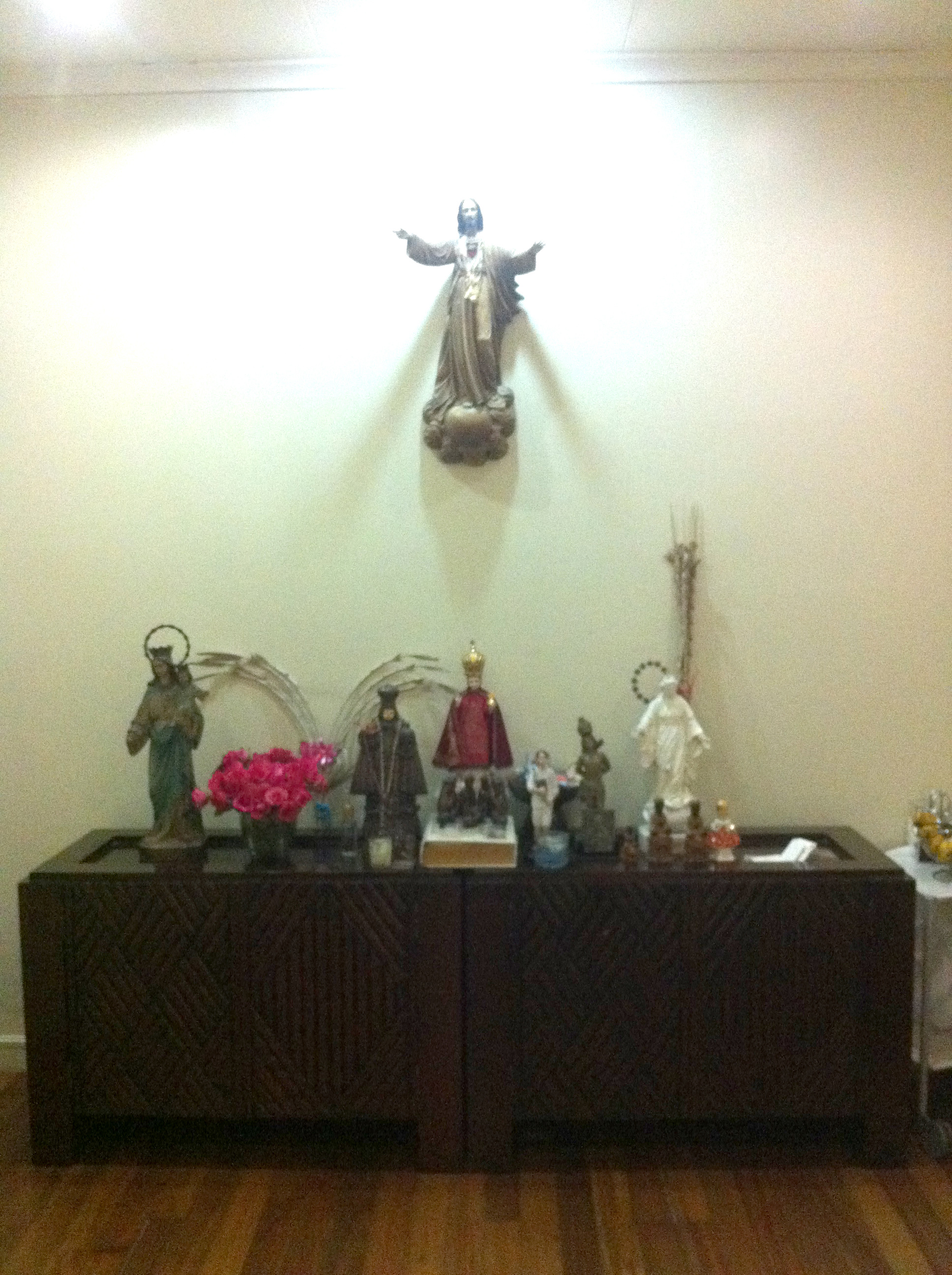 The prayer room, which is located at the second floor, is Mons' favorite part of the house. It is filled with different figures of saints and other family memorabilia.
"It's a really small family room which I converted into a prayer room," she described. "I made it where the center of all rooms are so that, even when I'm praying, [my kids] can kiss me goodbye, and I have my time for them and my time for my prayers."
—CM, GMA News
Watch Powerhouse every Tuesday, 8:00 PM on GMA News TV. Follow our Facebook and Twitter accounts for more updates on our next/previous episodes.