Filtered By: Publicaffairs
Public Affairs
Convenience and style meet in Liz Uy's condo
Young, hip and unconventional – these words best describe not only celebrity stylist Liz Uy but also her 200 sqm condo in Ortigas. Being a stylist for local celebrities like Marian Rivera, Toni Gonzaga, and Gretchen Barretto, Liz proves that she can be fashionable both in what she wears and in the space she's living in.
"Parang styling din 'yan, eh," said Liz about designing her condo. Her home is designed and decorated with elements that complement her work as a stylist.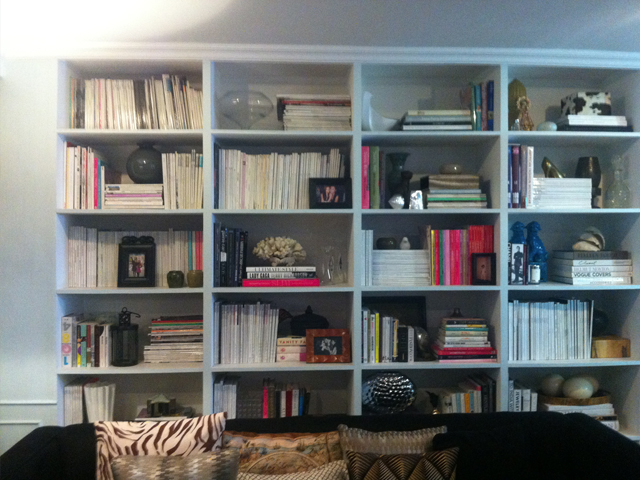 This bookshelf is a conversation piece in her sala for two reasons. One, because it is filled with volumes of fashion magazines like 'Vogue' and 'Elle'. "Kasi sa work ko, I have to know what's happening, what's the trend now," she said...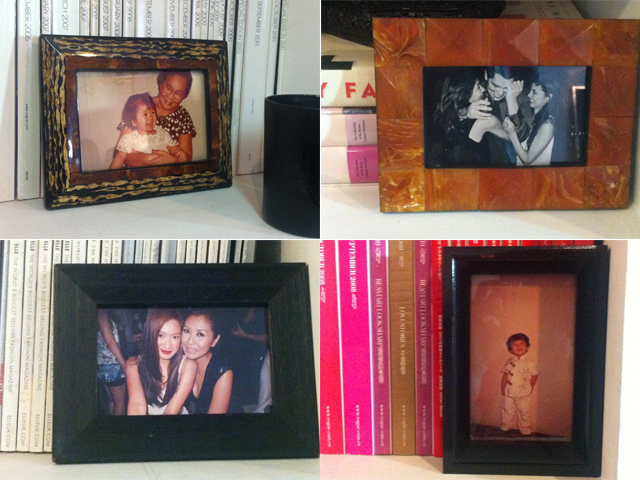 Top left: Liz with her late grandmother; top right: Liz with two of her closest friends—Anne Curtis and Raymond Gutierrez; bottom left: Liz with sister Laureen; bottom right: Little Liz in a Chinese outfit.
And two, because it is decorated with framed photos of her friends and family.
Lining another part of her wall are artwork and photographs. Her personal favorite is a sketch of a man with a horse mask (seen here, lower right). "Kasi tignan mo, 'pag nakita mo siya, mapapaisip ka talaga. Kanya kanyang interpretation," she said.
"Nakahiligan ko na rin mag-collect ng paintings," said Liz. Her exquisite taste in style is also seen in her favorite modern art pieces by Jon Santos, Jake Versosa and Isabel Diaz.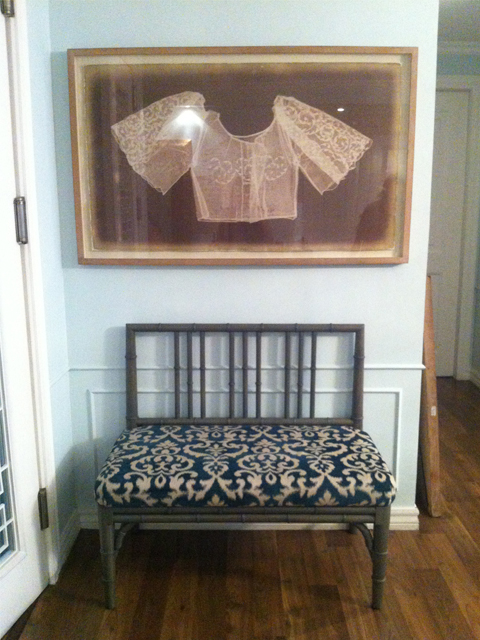 This might look like an actual traditional Filipiniana blouse that was framed, but if looked at closely, it's an artwork done in a very uncommon way.
"Hindi ko rin alam kung paano niya ginawa, eh, pero it's a sunprint by Neil Oshima," she jokingly said. Sunprint is done by using the heat of the sun to make some parts of the medium darker in order to "draw" the desired subject.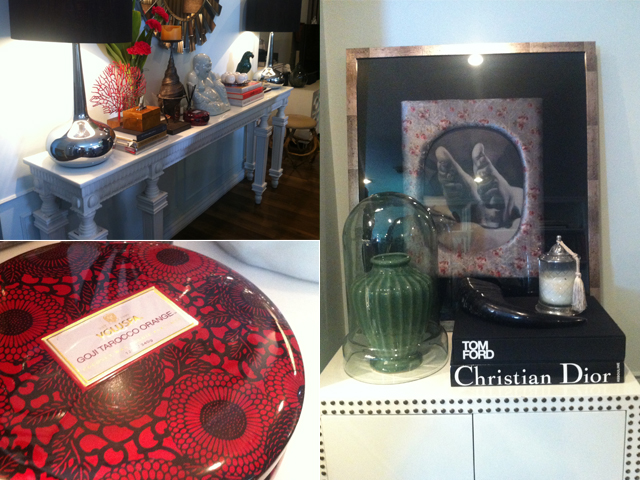 Liz pays homage to her Chinese descent by having a buddha figurine, incense, and candles inside her home. She also says lighting candles adds a pleasant scent to her home.
The lotus feet painting (right) was given by someone special, Liz said. Traditionally, Chinese women used to wrap their feet while they are young to keep them small. As a result, the bones of the feet are deformed, thus the name lotus feet.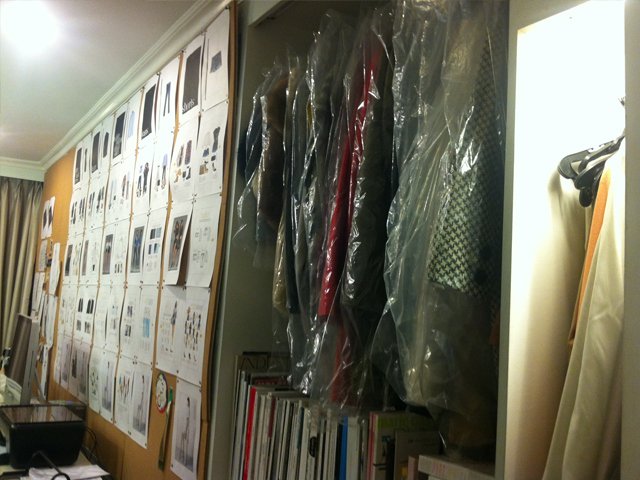 Liz recently published a book, but she admitted it wasn't an easy thing to accomplish. In fact, the walls of her home office are still filled with drawings and drafts for her book entitled "StyLIZed".
"It's a style guide for Filipinas," she said. "It's not for celebrities only, it's really for everybody."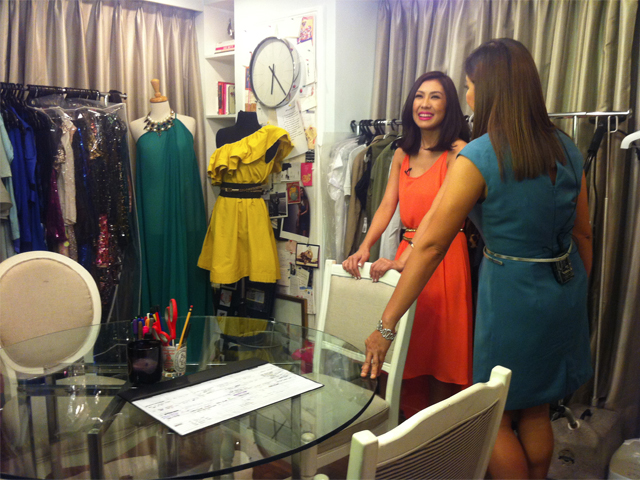 This is Liz' home office where she spends most of her time whenever she's not out. Beside the mannequins are the racks of clothes for her clients to choose from whenever they have a photo shoot. This is also where she pulls stressful all-nighters when needed.
Being a busy working girl, having a home office means convenience for Liz. "Siyempre conducive din [ang home office] kasi siyempre I [can] work kahit until 3 a.m., tapos kaunting lakad lang, kama na," she said.
—CM, GMA News