Filtered By: Scitech
SciTech
A 'prayer shield'? There's no such thing
A Facebook post is making the rounds claiming to show how Iloilo and Bacolod were supposedly spared by the power of prayer from Yolanda's devastation in 2013.
However, the images of what some are calling a "prayer shield" are anything but miraculous.
The image was generated by PAGASA's doppler radar in Cebu, which sends out radar waves much like a lighthouse. And just like a lighthouse, any tall objects in the waves' path will naturally create a wedge-shaped shadow.
"The pie slice with supposedly 'no rain' is actually a blind spot of the Cebu doppler radar. This blind spot is caused by the central mountains of Cebu, blocking the radar's sight. This does not necessarily mean that there are no rains experienced in the area affected by the radar blind spot," notes Irene Crisologo, Project NOAH researcher.
As can be clearly seen in the following satellite image of Yolanda taken at around the same time as the above doppler image, the super typhoon did indeed affect the Visayas area without discrimination—including Iloilo and Bacolod: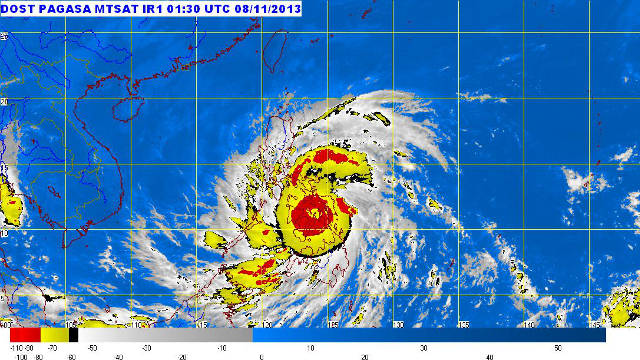 Of course, this isn't to say that prayer is completely useless: scientists have shown that prayer is an effective means of inducing
calm
and
self-control
—both of which are invaluable virtues to have during an emergency.
However, Facebook posts like this give the wrong impression that prayer is the only recourse in the face of disaster.
While it doesn't hurt to pray, it certainly hurts not to prepare. — GMA News