Filtered By: Scitech
SciTech
New PHL ant species named after Cory Aquino
Scientists from the University of the Philippines Los Baños Museum of Natural History and the Philippine National Museum have discovered a new species of ant that they've named Romblonella coryae sp. n. in honor of former president Corazon Aquino.

Rare specimens

R. coryae was discovered in Cleopatra's Needle, Puerto Princesa City, Palawan. Specimens were collected among leaf litter on the forest floor, among low vegetation along mountain trails, and crawling around on the tarpaulin covers the researchers used in their campsite.
Ants from the Romblonella genus, which is characterized by a "robust, hard, and compact body," have been found in the Philippines, Fiji, and Australia. Each species under the genus lives in a limited area, and collected specimens are rare.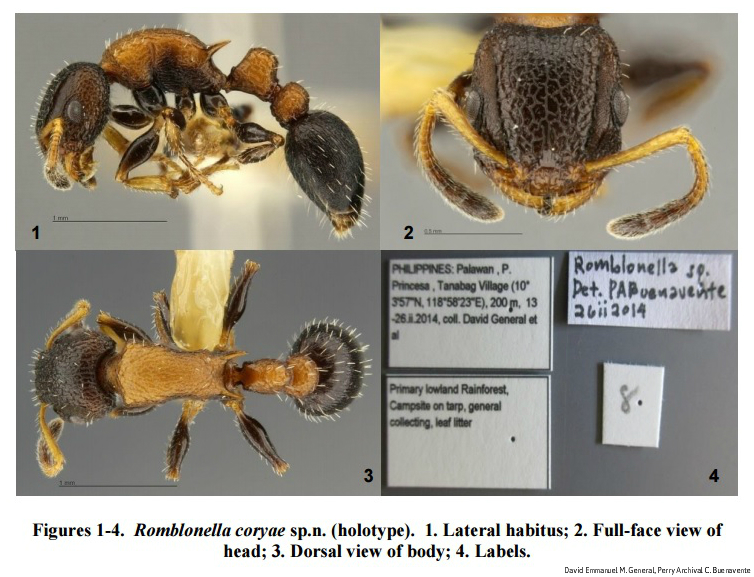 Honoring a modern hero

"It is fitting that a genus named after a Philippine island has a species named after a modern Filipino hero," the researchers said in their study.
"People in Palawan have been grateful to the late President (Aquino) for Republic Act No. 7611 or the Strategic Environmental Plan for Palawan Act of 1992," General said in
an article on the UPLB website.
RA 7611
aims to "assist and support the implementation of plans, programs and projects formulated to preserve and enhance the environment" while still pursuing socio-economic development.
According to General and Buenavente, R. coryae is the second Romblonella species from the Philippines. The first is R. opaca, which was found in Romblon in 1935.
"Romblonella ants are very rare to find, in fact, they have only been seen in five island locations in the Philippines and have not been observed anywhere in the mainlands of Luzon and Mindanao," General said.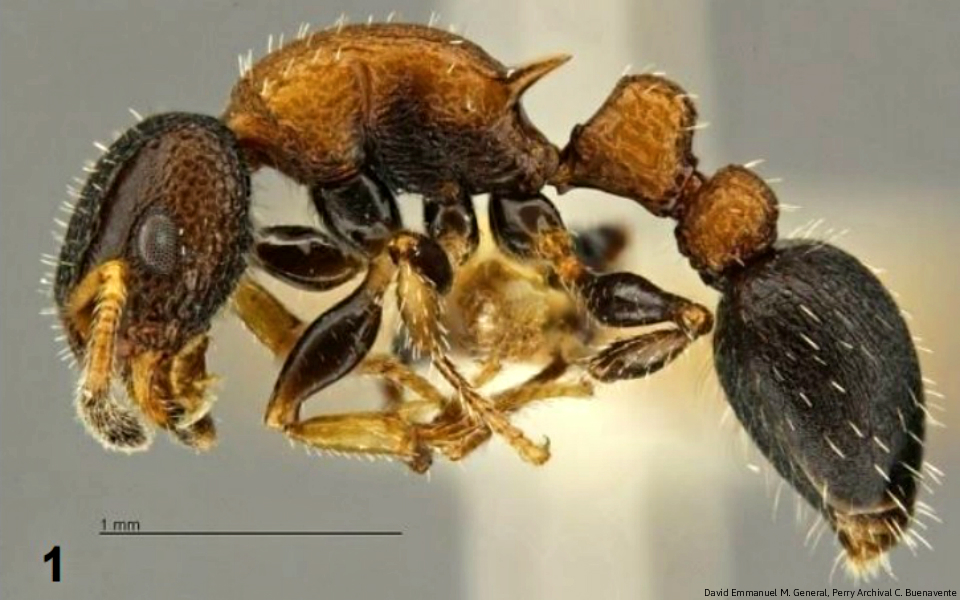 Critical habitat

The fact that Romblonella is rare helps moves to make Cleopatra's Needle Forest Reserve a critical habitat.
"Finding these ants in Cleopatra's Needle speaks much of the reserve's rich but threatened biodiversity, and hence, the need to fully enforce protection measures in the reserve," General added. — TJD, GMA News