Filtered By: Scitech
SciTech
World's top shark scientists embark on Tubbataha study
The world's top shark scientists are now on a 10-day expedition in Tubbataha, the Tubbataha Management Office (TMO) announced Thursday, May 14.
According to the TMO, the team is focusing its study on elasmobranchs, which includes sharks, rays, and skates.
"Information gathered in this study will validate Tubbataha's role as an important refuge and pathway for these animals. It will also aid the managers of the park and other conservation organizations formulate policies and programs addressing threats to the survival of these marine life,"
the TMO said.

The LAMAVE Foundation

According to their website,
the LAMAVE Foundation is a US-registered charity organization that "seeks to engage the next generation of ocean lovers at the international level."
"We support (research and conservation work) in the Philippines, ensure the long-term sustainability of our operations, and work with the media to engage the general public in the global conservation effort," it added.
Tracking shark behavior
The TMO said the team will seek "to discover and track the previously unknown migration patterns and behavior of sharks, and to find out why Tubbataha is one of the few sites in the Philippines where tiger sharks are seen regularly."
Also, the team will install satellite tags to "determine migration paths and nursery sites of whale sharks that frequent the park," it said.
Earlier, a remote underwater video (RUV) deployed in Tubbataha in March had documented marine creatures such as tiger and hammerhead sharks as well as mantas in the area.
Team members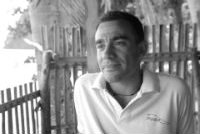 1. Alessandro Ponzo: director of the Large Marine Vertebrates Project (LAMAVE), who has worked to conserve marine wildlife around the planet for almost 20 years.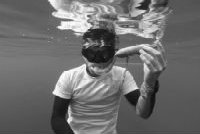 2. Gonzalo Araujo: his focus is studying the whale shark populations of the Bohol Sea, including migratory patterns and feeding ecology.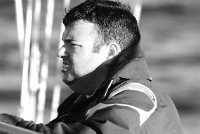 3. Jake Levenson: designs mobile apps, marine animal tags and unmanned aerial vehicles for ocean conservation.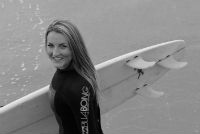 4. Marissa Fox: surfer and corporate lawyer turned dive instructor, who heads LAMAVE's policy and conservation work.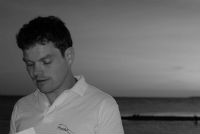 5. Ryan Murray: LAMAVE marine biologist with a passion for conservation, curry and adventure.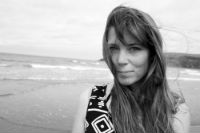 6. Sally Snow: zoologist, filmmaker, presenter, and blogger who first studied whale sharks with World Wildlife Fund-Philippines before joining LAMAVE in 2012.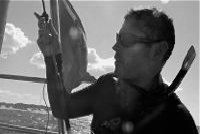 7. Simon Pierce: founder of the Marine Megafauna Foundation, who has collaborated with LAMAVE since 2013. He is also a leader in whale shark conservation.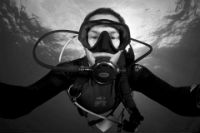 8. Steve De Neef: photojournalist and videographer specializing in conservation, documentary and underwater stories, and LAMAVE's chief photographer.

— Joel Locsin/TJD, GMA News