Filtered By: Scitech
SciTech
PAGASA scientist: Expect more intense typhoons if global warming continues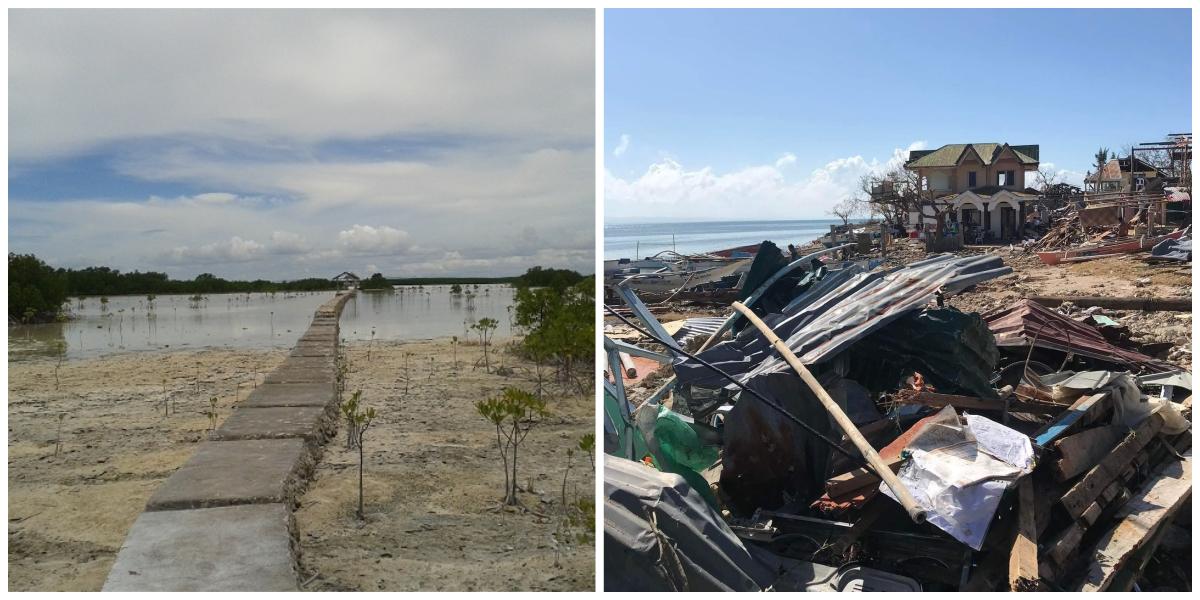 A scientist at the Philippine Atmospheric, Geophysical and Astronomical Services Administration has warned the public against more intense typhoons if global warming continues to worsen.
During the #LagingHandaPH public briefing on Saturday, PAGASA Scientist I Dr. Marcelino Villafuerte talked about climate change and its effects on the Philippines.
Asked if global warming could result in more typhoons than the usual number experienced in the country, Villafuerte said it was possible.
He said because global warming raised the temperatures of the sea surface and the atmosphere, these in turn fueled the development and further intensification of typhoons.
"Asahan po natin na kapag patuloy na tumaas ang temperatura ng dagat at ating atmospera ay expect po natin 'yung ganoon po, mga malalakas na bagyo," he said.
According to a January 2022 report by The Guardian, the Philippines experience an average of 20 storms and typhoons each year. It also said the country contributed "less than 0.4% to the climate crisis," while "the global north was responsible for 92%."
Villafuerte also said that according to forecast, the Philippines would have 6-8 tropical cyclones in the next 6 months.
He said based on studies and data recorded by PAGASA's instruments, average temperature in the Philippines increased by about 0.68 degrees in the past 65 years or 0.1 degree every decade.
According to Villafuerte, while the target is to maintain average of 1.5 degrees Celsius increase in global temperature, it can reach 4 degrees by the end of the 21st century if we go business as usual.
The scientist said global warming caused extreme events such as heavy rains, typhoons and floods, long drought, lack of water, and sea level rise, which had disastrous effects on livelihood, health, safety and security. Scientists also did not rule out the possible extinction of humans, he added.
In the Philippines, global warming also meant increased heat levels in areas with higher temperature during the dry season, such as Dagupan, Cabanatuan, and Cagayan Valley, among other locations.
Villafuerte also said that according to PAGASA's studies, climate change affected the movements of typhoons, such that we now had harsh typhoons during the months of December, January, and February in Visayas and Mindanao.
The scientist also addressed the concerns that Metro Manila would be submerged by 2050 if climate inaction would continue.
He said a 2019 Climate Central study, which used digital elevation model data sets, was peer-reviewed and published in a scientific journal.
Villafuerte said the study showed that a 1 meter sea level rise by 2050 would not sink all of Metro Manila but reclaimed areas in Manila Bay and other coastal communities such as those in Las Pinas, Cavite, Manila, Valenzuela, Navotas, and Bulacan may be at high risk.
At present, he said satellite data from 1993-2015 showed that the Philippine Sea rose 5.7-7 mm per year or roughly 12 cm, which was the double the global average rate of 2.8-3.6 mm per year.
He said it was also mentioned during the 2021 UN Climate Change Conference or COP26 that the Philippines was sinking four times faster than the global average rate.
The scientist said the Philippines had been taking concrete steps to mitigate the effects of global warming as part of its participation in COP26.
Villafuerte said the country was committed to reduce its greenhouse gas emissions by about 75% by 2030. This includes efforts to shift from coal to clean energy, ban single-use plastics, and implement other green projects.
He also said the government had initiated efforts to reduce use of fossil fuels and fast-track transition to renewable energy, like promoting hybrid vehicles through lower taxes, and mass transportation such as the Edsa carousel, MRT 7, railroads, and subway project; using solar power through installation of panels in government offices; and reviving talks on possible rehabilitation of Bataan Nuclear Power Plant.
The scientist also said PAGASA was coordinating with local government units and the national government to create a national climate change action plan, and it also supported the creation of the new Department of Human Settlement And Urban Development.
Filipinos as individuals can also do their own part by taking the following five suggestions from the UN:
save energy at home;
walk, bicycle, or take public transportation when traveling;
eat more vegetables because processing of meat uses more greenhouse gases;
throw away less food because food waste produces methane which adds to greenhouse gases;
and practice 4 Rs: reduce, reuse, repair, and recycle.
Meanwhile, he said he supported the recent protest staged by scientists against climate change inaction.
"Kung hindi nila gagawin ang ganoong drastic action at magsasawalang bahala na lang, maaaring ma-feel ng mga concerned government agencies na OK lang at magsawalang action na lang din sila," he said.
Early this month, the UN-led Intergovernmental Panel on Climate Change issued a report that urged severe emission cuts across all sectors, from agriculture and transport to energy and buildings, to contain global warming to 1.5 degrees Celsius above preindustrial temperatures. – RC, GMA News