Filtered By: Scitech
SciTech
DOST launched dev't research programs while virology institute bill pending —Solidum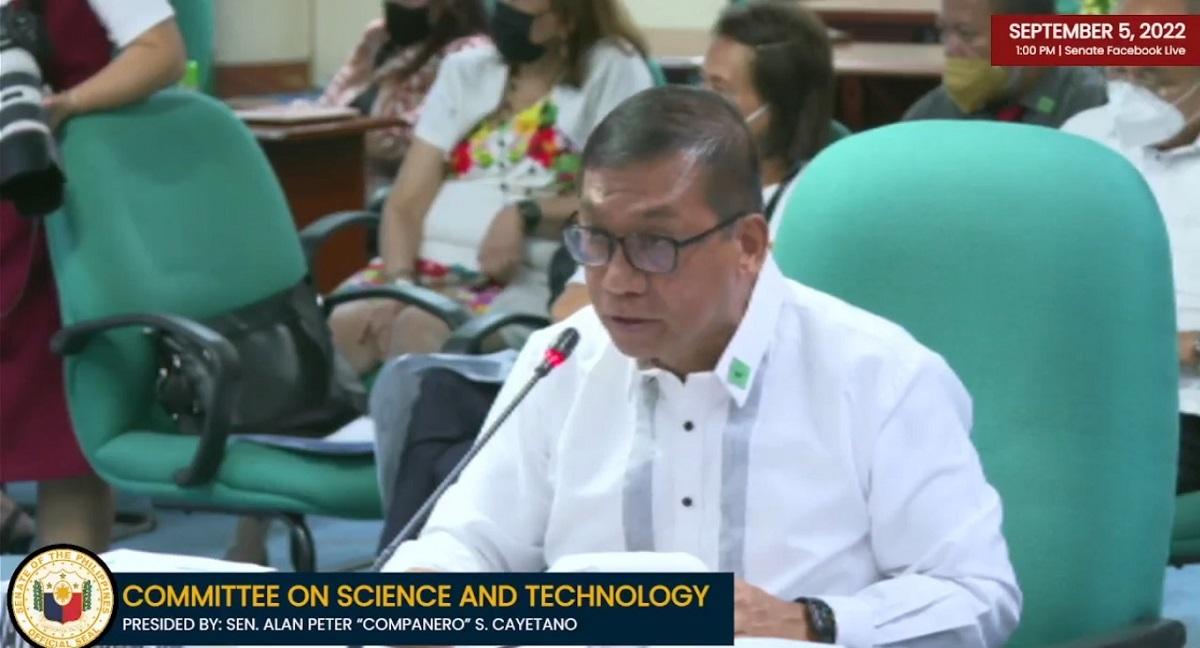 The Department of Science and Technology (DOST) already started its development research programs in 2021 even while the bill establishing the Virology Institute of the Philippines (VIP) was still pending in Congress, Science and Technology Secretary Renato Solidum said Monday.
"While the legislation is being passed, the DOST has already started development research programs starting 2021 to look into this [VIP]," Solidum said during the Senate science and technology hearing.
The creation of the VIP is top of the legislative agenda that the DOST presented at the Senate on Monday.
Solidum said the VIP and the vaccine institute will not only focus on viruses that might affect the human race but also animals and plants.
"On the virology and vaccine institute, this is to establish a center which would not only focus on viruses that will affect human health but also animals and plants. This is not simply on human health so that we can develop vaccines, diagnostics, therapeutics, medical procedures, among others," he said.
This will also serve as a venue for collaboration with local and foreign virology experts.
Solidum said the creation of the VIP will be "tied up" with the DOST's "Balik Scientist Program" where Filipinos working abroad will be encouraged to help the country "fully develop" the institute.
The DOST chief also assured the senators that there will be an inter-departmental cooperation in the creation of the VIP.
Solidum said the DOST and the Department of Health had a "good cooperation" when the agencies crafted the National Unified Health Research Agenda.
The creation of VIP is one of the legislative measures that President Ferdinand "Bongbong" Marcos Jr. asked Congress to pass during his first State of the Nation Address.
According to Marcos, the VIP will be an attached agency of the DOST. All offices and units under the DOST with functions related to virology shall be transferred to the VIP.
In August, Marcos reiterated his call for the creation of the institute to help improve the country's healthcare system.
Marcos said he has been in consultation with the House of Representatives and the Senate "to create these agencies so that we can bring them to bear in what we are up to now continuing to have to fight."
At least six bills seeking to create the VIP were filed in the Senate in the 19th Congress.
In the 18th Congress, the House of Representatives approved on final reading bills seeking to establish the Center for Disease Control (CDC) and a virology research institute in the Philippines.
However, the bills in the Senate did not prosper. — BM, GMA News