Filtered By: Scitech
SciTech
NASA reveals crew for 2024 flight around Moon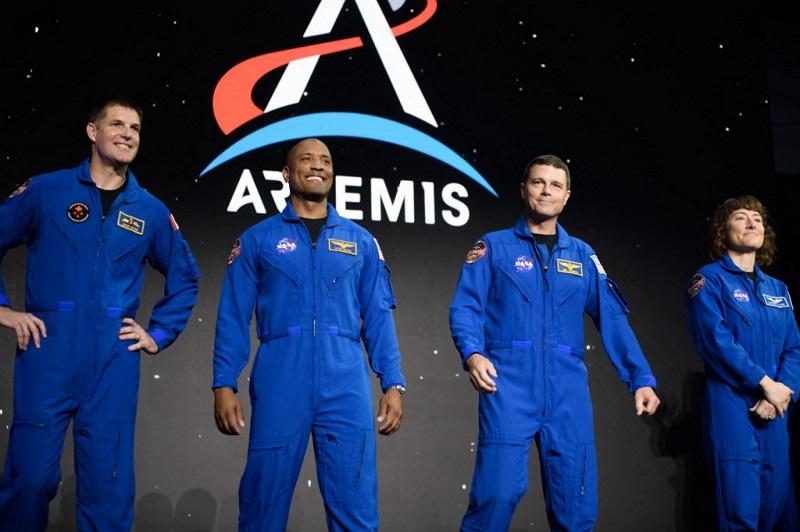 HOUSTON, Texas - NASA revealed the names on Monday of the astronauts -- three Americans and a Canadian -- who will fly around the Moon next year, a prelude to returning humans to the lunar surface for the first time in a half century.
The three NASA astronauts -- Reid Wiseman, Victor Glover and Christina Koch -- named to the Artemis II mission have all spent time on the International Space Station while Jeremy Hansen of the Canadian Space Agency will be making his first space flight.
Koch, 44, an electrical engineer who took part in the first all-female spacewalks while on the ISS, will be the first woman to fly around the Moon.
The four astronauts, dressed in blue flight suits, were introduced by NASA administrator Bill Nelson at an event at the Johnson Space Center in Houston.
"The largest, most powerful rocket in the world is going to propel them onward and upward into the heavens," Nelson said. "We choose to go back to the Moon and then on to Mars."
Wiseman, 47, a US Navy fighter pilot who previously served as NASA's chief astronaut, was named commander of the Artemis II mission, which is scheduled to take place in November 2024 with the crew circling the Moon but not landing on it.
Glover, 46, also a naval aviator and the first African-American man to spend time as a crew member on the ISS, will be the pilot for the flight.
Koch, the only woman on the Artemis II crew, and Hansen, a 47-year-old fighter pilot in the Canadian armed forces, will serve as mission specialists.
As part of the Artemis program, NASA aims to send astronauts to the Moon in 2025 -- more than five decades after the historic Apollo missions ended in 1972.
Besides putting the first woman and first person of color on the Moon, the US space agency hopes to establish a lasting human presence on the lunar surface and eventually launch a voyage to Mars.
Nelson, the NASA chief, has said he expects a crewed mission to Mars by the year 2040.
The 10-day Artemis II mission will test NASA's powerful Space Launch System rocket as well as the life-support systems aboard the Orion spacecraft.
The first Artemis flight wrapped up in December with an uncrewed Orion capsule returning safely to Earth after a 25-day journey around the Moon.
During the trip around Earth's orbiting satellite and back, Orion logged well over a million miles (1.6 million kilometers) and went farther from Earth than any previous habitable spacecraft.
Only 12 people -- all of them white men -- have set foot on the Moon. -- Agence France-Presse