Filtered By: Scitech
SciTech
Google's April Fools joke: Nintendo-style 8-bit Google Map
Search giant Google over the weekend played an April Fools' prank on Internet users, turning its Google Maps into a world of 8-bit pixels, similar to that of the Nintendo Entertainment System (NES), or Family Computer that was popular in the 1980s. Users of Google Maps (maps.google.com) were greeted with a "Start Your Quest" box at the left side of the screen where users can view 8-bit landmarks, "be a hero and explore the world," and "find hidden monsters."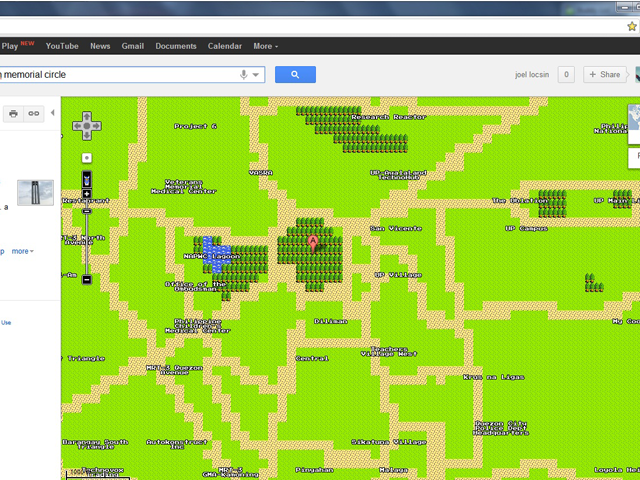 A screenshot of Google's '8-bit' version of its Google Maps product, the search giant's April Fools prank for this year. GMA News
"8-bit Quest Maps is our Beta Maps technology and has certain system requirements. Your system may not meet the minimum requirements for 8-bit computations," the message read. But clicking on "Try it now" transports the user to a low-resolution, 8-bit world, with the controls mimicking those of the NES, popularly known in the Philippines as the "Family Computer" 30 years ago. An article on tech site Mashable said the 8-bit version of Google Maps even went live briefly last weekend, prompting Reddit users to post world landmarks and historic sites that could be viewed on the map.
It said
these included the Parthenon, Area 51, and even Mount Everest with what appeared to be a hiker. Mashable noted Google pulled an April Fools prank last year with a fake new feature called Gmail Motion that would let users type emails by using gestures.
'Maps for NES'
A hint to the prank was also posted on a blog on Google's Lat Long Blog, where Google Maps software engineer Tatsuo Nomura said they overcame the technical problems in porting Google Maps to the NES. "As the first NES cartridge to be released in nearly 18 years, we're working hard to make Google Maps 8-bit for NES available in the Google Store as soon as possible. A mobile version for Game Boy is also under development,"
he said
.
— LBG, GMA News