Filtered By: Scitech
SciTech
Japanese lawmakers plan working Gundam robot
In what could be an anime fan's wildest dream —or an ordinary Japanese taxpayer's nightmare —come true, Japanese politicians are thinking of building giant bipedal robots for civil defense, much like the famous mecha in the popular Gundam anime.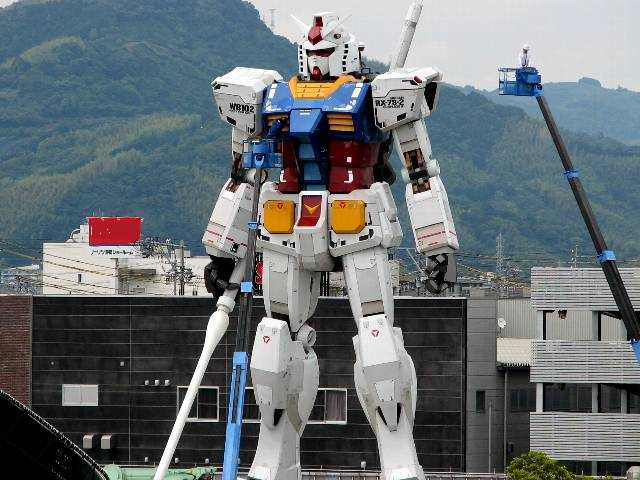 Photo credit: guNjap.net / reggiocomics.blogspot.com
Members of Japan's Liberal Democratic Party are apparently going to discuss the idea of building a real-life Gundam in an upcoming broadcast on Japanese video platform Nico Nico Live, tech site Kotaku.com reported.
"These politicians probably do not mean they want to make a 60-foot tall, 43.7 metric ton Gundam replica ... but instead, large mecha contraptions that could be used by, presumably, the country's Self Defense Force,"
Kotaku.com said
.
According to the site, Tadamori Oshima and Bunmei Ibuki, members of Japan's ruling Liberal Democratic Party, are slated to discuss biped robots and now the LDP is "seriously considering the development of Gundam."
But it also pointed out that in an age of drone attacks —the Gundam franchise started in 1979— mecha "don't exactly seem ideal on the battlefield."
It also said the LDP, which ruled Japan for over 50 years after World War II, is conservative.
Kotaku.com added that back in 2008, it was estimated that a working one-to-one scale of a Gundam mecha would cost US$725,000,000 for parts and materials.
"That figure doesn't include the cost of labor or the cost of insanity required to build such a machine," it said.
Also, Kotaku.com said Japan is deeply in debt, the population is aging, and Japan has no natural resources.
It added that with a strong yen and a sour world economy, Japan can't export its way to prosperity, and can ship its manufacturing to China and hollow itself out.
"These are serious times. They require serious conversations by serious leaders. And the LDP, who hopes to regain power after the current Democratic Party of Japan implodes, appears like its fishing for the nerd vote by appearing on Nico Nico and talking about building Gundam robots as a viable way to promote industry and protect the nation," it noted. — TJD, GMA News