Filtered By: Scitech
SciTech
Sabah row spills over online: PHL, MY sites defaced
An ongoing territorial dispute over Sabah —an armed conflict that has so far resulted in the deaths of at least a dozen Filipinos and Malaysians— has spilled over online, with several websites defaced over the weekend.
At least one Philippine website and several Malaysian websites were hacked into on Sunday, March 3, and defaced with messages sympathetic to either side of the armed conflict.
Strike on PHL website
Just before 10 a.m., the online shop of Philippine mobile services provider Globe Telecom was defaced by hackers claiming to be from the "MALAYSIA Cyb3r 4rmy".
"do not invade our country or you will suffer the consequences," the group warned.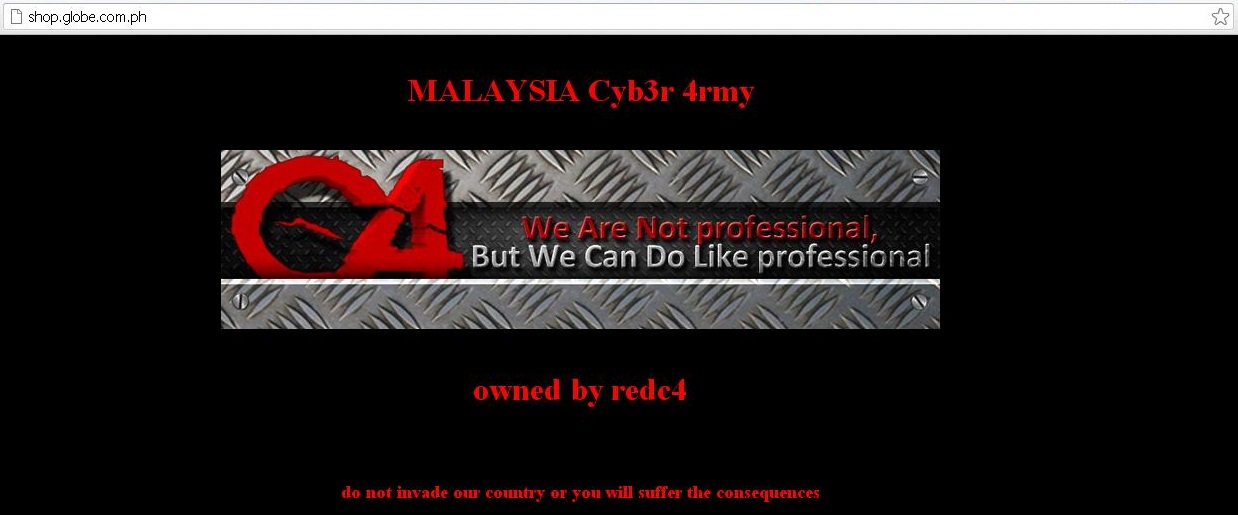 In an official statement emailed to GMA News Online, Globe Telecom confirmed that the website had been hacked but assured the public that no sensitive information was stolen.
Globe also explained that the website was being "maintained by a third party partner" and that "the information security team of Globe is closely working with the third party vendor to investigate the cause of this incident".
The Globe Shop went back online at noon.
Malaysian websites hit
In apparent retaliation for the incident, pro-Philippine hackers defaced several Malaysian websites under the ".my" top-level domain name.
The hackers warned Malaysia to "Stop attacking our cyber space! Or else we will attack your cyber world!"
Some of the defaced websites bore the logo of a supposed Philippine offshoot of International hacktivist group Anonymous.
In
a Facebook post
, the "Anonymous #Philippine Cyber Army" listed the following hacked sites, most of which bore defacements by "Pinoy Vendetta ~hitman" and "Shadow_Haxor", as well as by "Gabby", an "Indonesian female hacker":
www.smksapg.edu.my
www.jitsin-ind.edu.my
www.diyseo.com.my/Database
www.acm-motorsport.com.my
www.vivahomes.my
www.jitsin-ind.edu.my
www.apchand.com.my
www.fcp.com.my
www.happymovers.com.my
www.megatech2u.com
www.zhangvillage.com
www.jsce.com.my/AdminHeader.asp
www.1264u.com
www.jatiberingin.com.my
www.pergolahotel.com.my
www.pointofsales.my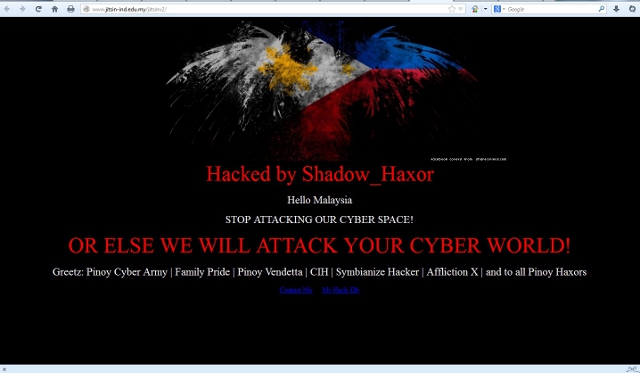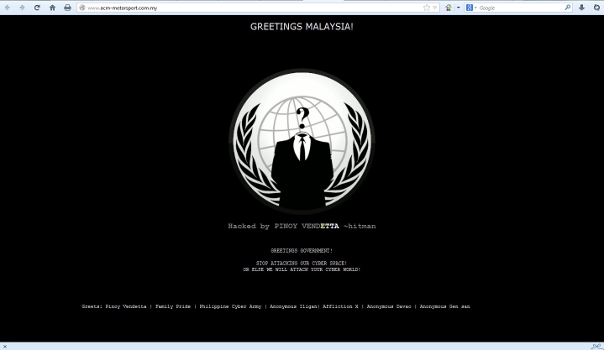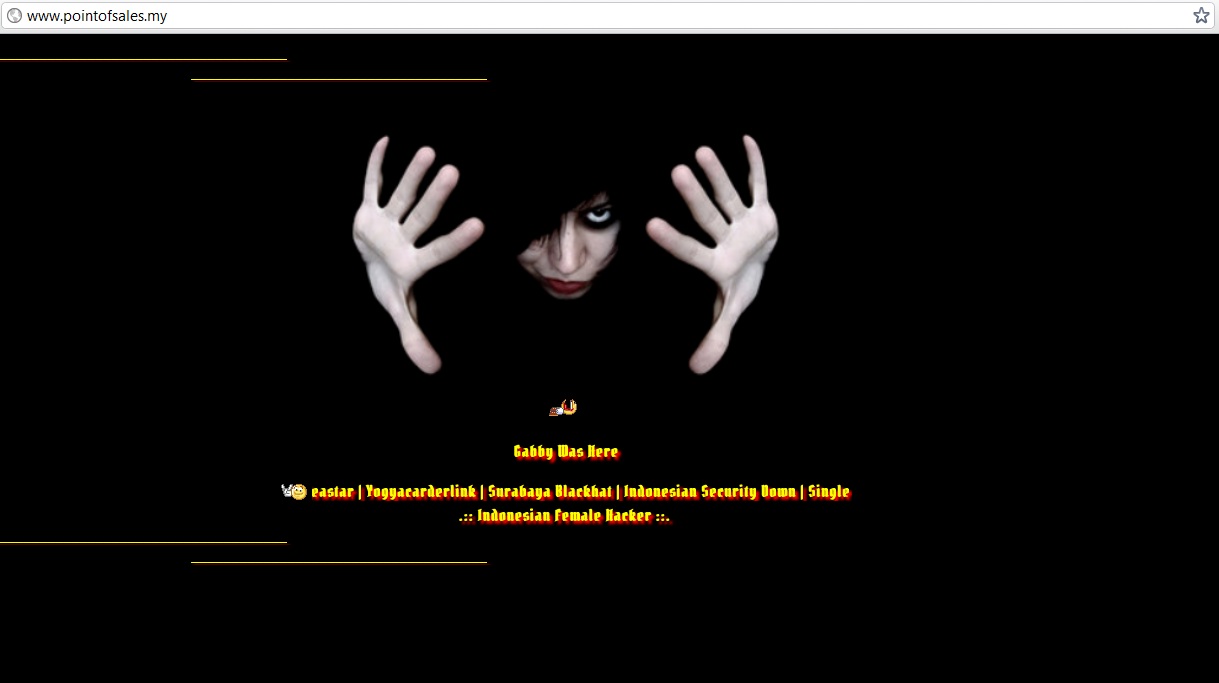 Bloody dispute
The territorial issue over Sabah gained international attention following a three-week standoff in the peninsula by followers of Sulu Sultan Jamalul Kiram III.
The standoff resulted in a bloody shootout between Filipinos and Malaysian security forces last Friday.
Malaysia adopted an all-out stance against the Filipinos, while Philippine President Benigno Aquino III called on Kiram's followers in Sabah to surrender unconditionally.
But Kiram's followers have rejected the call, saying they chose "honor over life."
— LBG/TJD, GMA News