Filtered By: Scitech
SciTech
Official Star Trek: The Next Generation mockumentary takes off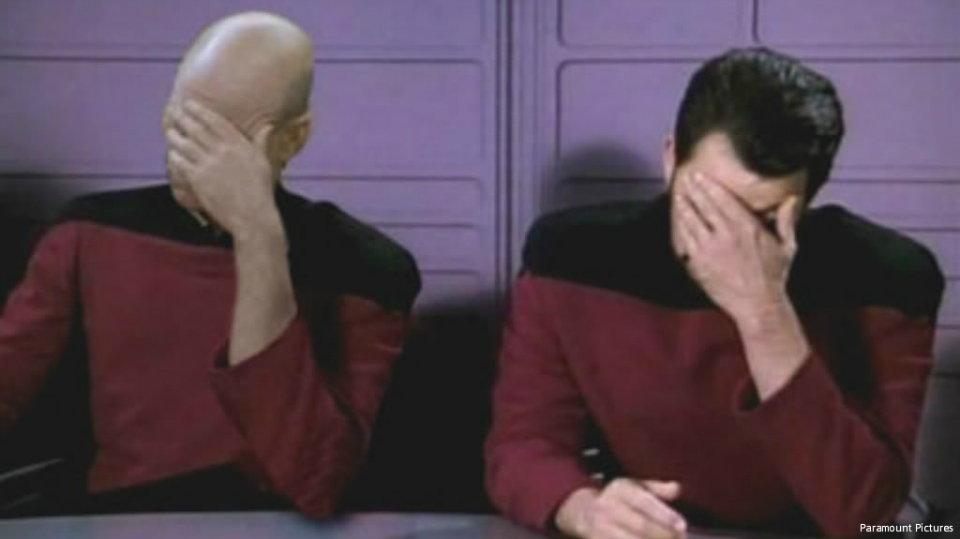 A satire Twitter account detailing what could have been the eighth season of the award-winning TV series "Star Trek: The Next Generation" has boldly gone where no parody has gone before.
The parody will soon be released as an illustrated guidebook - with official licensing from the "Star Trek" franchise, StarTrek.com said.
"Imagine there had been a season eight. What would it have been like? Now imagine that there's a guide, and a satirical/mockumentary-style one at that. Put it all together and you've got Star Trek: The Next Generation - Warped, An Engaging Guide to the Never-Aired 8th Season, written by Mike McMahan and due out on March 3, 2015 as a Gallery Books trade paperback and eBook,"
StarTrek.com said
.
Starting out in 1987, "Star Trek: The Next Generation" finished its seven-season run in 1994, and spawned four feature films - Generations (1994), First Contact (1996), Insurrection (1998), and Nemesis (2002).
But a Twitter account, @TNG_S8, has since 2011 posted "silly" storylines for what could have been an eighth season.
After learning of the official blessing from the franchise, it had this to say:

Citing a synopsis from the upcoming book's publisher, StarTrek.com said the Twitter account of the parody eighth season gained 85,000 followers.
The synopsis said @TNG_S8 creator Mike McMahan presents an officially licensed mockumentary-style book-length 'episode guide' to Season 8.
The book features "colorful illustrations by Joel Watson of the HijiNKS ENSUE webcomic, and Jason Ho, longtime artist at Bongo Comics (publisher of the comic book versions of The Simpsons and Futurama)," the publisher's synopsis added.
Each "episode" contains plot descriptions, trivia, aliens new and old, set photos, and behind-the-sceneslooks at the troubled production.
"This book will appeal to casual and obsessive fans alike, keeping the world of the show intact while hilariously exaggerating it," the publisher's synopsis added.
Fun to create
Meanwhile, McMahan told StarTrek.com it would be "fun to create an artifact from an alternate version of our universe: a tongue-in-cheek guide to the production of an -- admittedly silly -- season of TNG."
"I had a great time taking the tone of the jokes in @TNG_S8 and applying them to the expanded format of a guide, which gave me room for crazier episodes, dialogue, trivia, and plenty of Riker. I hope fans enjoy laughing with Geordi, Data, Worf and good old Barclay as much as I enjoyed writing their antics," he said. — Joel Locsin/TJD, GMA News