Filtered By: Scitech
SciTech
Pinoys lead the world in social media engagement–study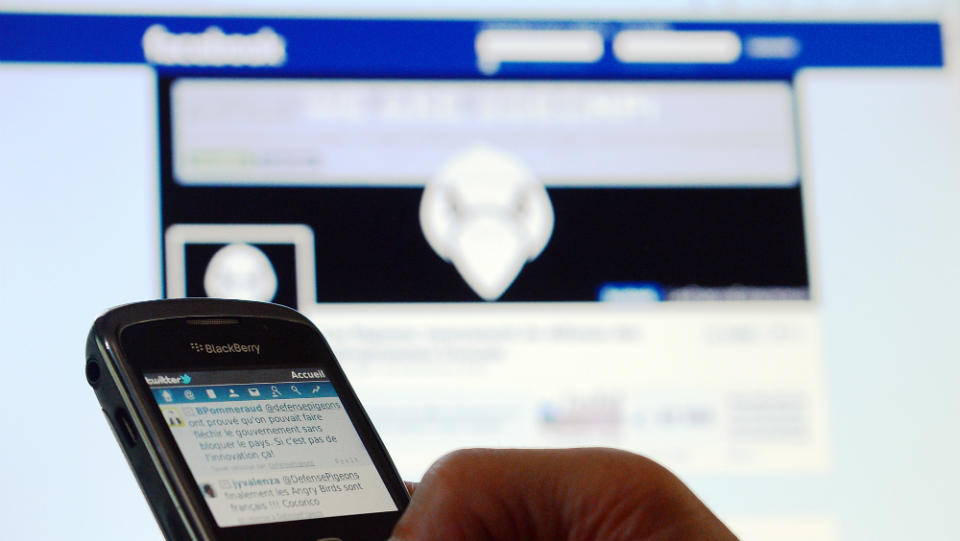 After being considered the world's most active texters, would it still be any wonder if Filipinos earned the distinction of being the world's most social people online?
This was one of the highlights of Wave7, a survey on more than one billion active users conducted by UM, a division of IPG Mediabrands.
"With some 11 million Filipinos living overseas, social networking has become a way to connect and communicate with friends and family. Pinoys now lead the world in the amount of time spent socializing online," it said.
It said Filipinos spend 53 hours socializing in a week, 11 hours more than the global average of 42 hours.
Also, the survey showed that among Filipinos, social media satisfied the needs to:
stay in touch with friends, 74 percent
meet new people, 70 percent
have fun, 65 percent
share new experiences, 63 percent
keep company, 62 percent
Filipinos are no strangers to merging technology and socializing, having been regarded as the world's most active texters.
The survey showed the Internet is indispensable to Filipinos, addressing their core human needs of:
Relationship (sharing experiences and emotions)
Diversion (entertainment and relaxation)
Progression (career and financial status)
Recognition (expressing opinions and earning respect)
Learning (exploring the world and keeping up-to-date)
"It's no longer enough to simply track the latest trends, because much of what you see is just background noise or, even worse, a complete distraction. What we really need is to understand the motivations behind these trends – because even the most superficial social interaction online is driven by a consumer need," said UM Philippines head Chito Jusi.
Jusi said brands and publishers of content can use this data and "put themselves in an extremely powerful position."
Tablet, smartphone growth up; PC growth 'stagnates'
Wave7 noted a continued growth and ownership of Internet-connected devices such as tablets and smartphones.
The survey showed smartphone ownership almost doubled from 38 percent in the last year to 64 percent this year outpacing global growth rates.
But while laptop ownership grew from 72 to 77 percent, desktop PC ownership has "stagnated" at 68 percent.
Among Filipinos, ownership of mobile phones dropped marginally to 83 percent, but mobile's fast growth is leading to an "always on" mentality.
"As smart technology is increasing the frequency of social interactions online, it is making social interactions quick and easy, and contextual to what is happening around users right now," it said.
Jusi noted the increase in mobility and ownership of smartphones, laptops, tablets, and even Internet-connected TVs is leading to "growth, intensity and diversification of social media activities in the Philippines."
"Social media is no longer an activity solely for the young or early adopter. Its high penetration gives marketers an unprecedented opportunity to understand consumers by analysing their social behaviour and fostering a mutually beneficial relationship to build a long-term relationship online," he added.
Privacy concerns Pinoys
Meanwhile, the survey showed privacy remains a primary concern for Filipinos, with 77 percent are hesitant to share personal data online.
By comparison, "only" 66 percent of users in the region and 67 percent globally are as hesitant.
However, concerns about sharing data online have not changed, with a 9-percent uplift in users joining brand communities increasing from 60% in Wave 6 to 69% this year.
"Some 63 percent of Filipinos think more positively about brands with pages on social networks and actively join online brand communities to learn more about the brand (92%); to get advance news about products (88%) and; to share their appreciation with others (85%)," UM said.
Brand websites
Also, brand website followers fulfil their need for "Learning" and keep up-to-date, enjoying a privileged position for being content creators – whether it is about their products or services that can offer new experiences for users to learn and share.
"Content is now the fast moving consumer goods and Filipinos are voracious consumers of content. Brands and publishers can seize this opportunity to tell interesting stories and engage with them at a deeper, more personal level," Jusi said.
Microblogging
Filipinos have been relatively slow to adapt to microblogging, which saw a 63.7-percent uptick globally only 52 percent of Filipinos are active in this area.
Still, this is an increase from 48 percent last year.
Indonesians are most active in microblogging in the Southeast Asia region at 85 percent.
China leads the way in microblogging with 94 percent of Internet users active on microblogging service Sina Weibo.
Laptops
The survey showed laptops remain the most versatile device globally (79.97 percent) and across Asia Pacific (83.49 percent), though smartphones are the most dominant devices in Korea (84.16 percent) compared to laptops (64.77 percent).
Privacy
Almost 70 percent of global consumers registered concern about the amount of personal data online but over 43 percent are supportive of brands using online behavioral data for marketing if it improves their online experience.
"This value-exchange has resulted in a 10% spike in consumer membership in brand communities, proving that a greater understanding of consumer needs can lead to a more strategic approach to engagement," UM said.
On the other hand, Filipinos are most concerned about privacy in Southeast Asia, despite being the most avid social networkers.
Wave7 data showed 77 percent of users expressed they were concerned about the amount of personal data online, followed by the Chinese (71 percent). Least worried were the Indonesians (57 percent).
Professional social networking
Professional social networking showed the fastest growth in the past year both globally as well as in the Philippines where it increased 17 percent.
This meant a rise from 41 percent last year to 58 percent this year.
"Wave 7 reveals that this platform has become the key place to boost professional profile, as well as influence opinion and earn respect," UM said. — Joel Locsin/TJD, GMA News