Filtered By: Scitech
SciTech
The Pope App v2.0 features direct webcam links to the Vatican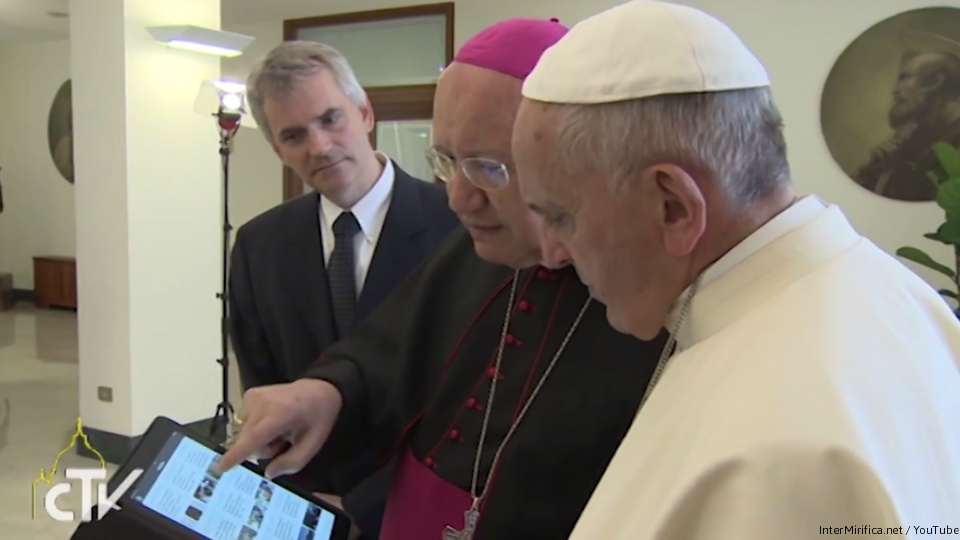 As Pope Francis brings the Church closer to the people, the Vatican is bringing the pope closer to netizens with an updated version of the Pope App.
Version 2 of the app, now available for iOS and Android devices, features a friendlier interface and seeks to simplify access to pope-related content.
"The app allows you to follow live streaming of papal events, receive notifications of important events, view papal photos, videos, @Pontifex tweets, full texts of homilies and speeches, a calendar of events and links to all the Vatican media," the Pontifical Council for Social Communications said in its description of the app
in the Google Play store
.
It is also available in the
Apple iTunes store
.
The app also allows users to visit the Vatican live through the webcams located in St. Peter's Square and other areas nearby.
Media content is "easily shareable and can be saved for later viewing" while the language of content can be changed easily within the app to English, Spanish, French, Italian or Portuguese, it said.
A YouTube video posted by Catholic media network site Intermirifica.net said the Pope was shown the app earlier this week:
"The Pope expressed his appreciation for the efforts and the work being done by all the Vatican's media services in enhancing their presence and participation in the digital world," it said.
It added Version 2 has a "new look and design which simplifies access to content and allows greater control over user settings." — Joel Locsin / TJD, GMA News