Filtered By: Scitech
SciTech
An official Voltes V LEGO set? This Pinoy needs your help to get it done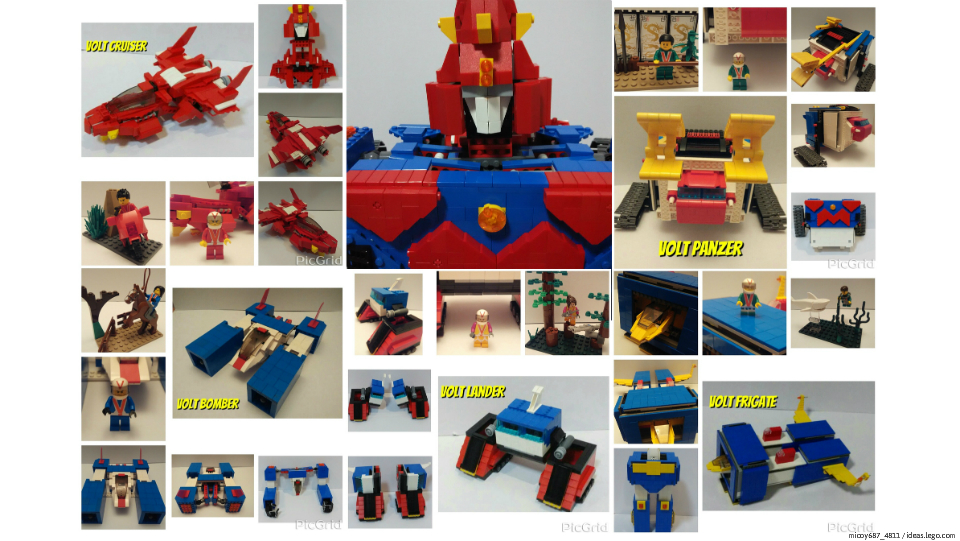 After gaining cult status in the Philippines, will the classic 1970s anime "Voltes V" finally be the next series to get the LEGO treatment?
Philippine-based LEGO fan micoy687_4811 wants LEGO to release one big set with the five minifigures of the popular mecha's five pilots.
"I would like to propose that the LEGO Company considers to release Voltes V, as one big set, together with the mini-figures. I specifically made this model to fit mini-figures as I wanted to maximize playability. The only challenge is that this will be a very big set, but well worth the investment,"
micoy687_4811 said
.
He also said he wants to have two sets, one displaying the full robot and one with the five individual Volt Machines.
So far, he said he has gained the support of his three sons aged 5, 9 and 11, after he told them Voltes V is the grandfather of the Power Rangers Megazords they are familiar with today.
Like Voltes V nearly 40 years ago, the Megazords in today's Power Rangers series have smaller mecha that combine into one giant machine.
But the proposed set could get sweeter for Voltes V fans as it includes minifigures of the five pilots Kenichi (Steve), Ippei (Mark), Daijirou (Big Bert), Hiyoshi (Little John), and Megumi (Jamie).
The idea will have one year to gain 10,000 supporters. If it gets enough votes, it will be reviewed by the LEGO Review Board before going into production.
"Once complete, it goes to the factory, then it's shipped around the world and released for sale. You're featured in set materials, receive a royalty on sales, and are recognized as the product creator. Your supporters can now own the LEGO set they helped make happen on LEGO Ideas,"
LEGO said
.
Voltes V was first aired in the Philippines in the 1970s. It was banned by then President Ferdinand Marcos supposedly for its violent content, but many believe the ban was due to the show's storyline that involved liberation and a quest for freedom.
It featured the late dictator Ferdinand Marcos as a Boazanian skull ship - and a depiction of Michael the Archangel wearing armor similar to the design of Voltes V. — Joel Locsin/TJD, GMA News