Filtered By: Scitech
SciTech
Pinoy indie game developers wow audiences at Tokyo Game Show 2016
Tokyo Game Show (TGS) is Japan's most important video game convention, as it showcases everything that's new in the industry. And this year, we Filipinos have something to be extra excited about.
Seven Pinoy independent game developers are at TGS 2016, right now, to showcase the games they've created. The Board of Investments (BOI), in cooperation with ASEAN, was responsible for sending 6 teams to the event, while Sony PlayStation was behind the selection of the 7th developer.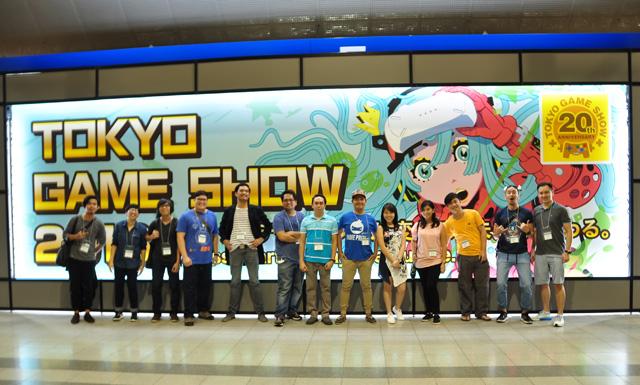 The Filipino game developers at the Tokyo Game Show. Photo from the developers
Accompanied by BOI's China Pring and Paul Edward Tajon, the teams began their exhibit in the Indie Game Area on September 15, and will continue captivating audiences up to the 19th.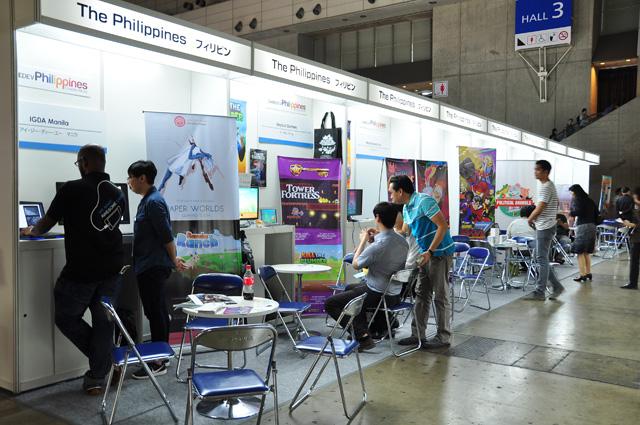 The Filipino developers' booths at TGS. Photo from the developers
The following are the game developers representing the Philippines:
Games by Nico
Using his gaming development outfit Games by Nico, Nico Tuason has brought us some of local gaming's most stylish and polished games, such as "Spiral Drive" and "Solarmax 2." Soaked in vivid neon lights, his latest offering, "Lithium City," is a wild and gorgeous isometric tactical shooter that has become the recipient of several awards and nominations from various organizations.
Games by Nico was handpicked by Sony PlayStation to exhibit "Lithium City" at the Indie Game Area, Hall 9.
Keybol Games
Who knew that thwarting a mustachioed, overalls-wearing maintenance worker could be so much fun? Bari Silvestre is the man behind "Kill the Plumber," the award-winning game that tasks you with murdering someone who looks suspiciously like Mario.
Silvestre is currently enjoying the event, stating that it's great "to have my own game being showcased along with games developed by studios I grew up playing like Square Enix and Capcom."
His game development enterprise, Keybol Games, is currently developing "Tower Fortress."
"Tower Fortress" already looks like an action-packed retro platformer complete with guns and cute pixelated monsters. "Tower Fortress" and "Kill the Plumber" are currently on display at the ASEAN Booth in Hall 3, along with the games of the other teams below.
Squeaky Wheel Studio
"We want to make entertaining games that bring attention to current affairs in developing countries," states Squeaky Wheel Studio.
Squeaky Wheel Studio, you see, doesn't just make games; it creates experiences that illustrate various third-world problems. So don't let the cute and innocent charm of "Political Animals" fool you; this game doesn't pull any punches in its cheeky take on corruption in the government.
Scheduled for a late 2016 release for the PC and Mac, "Political Animals" is a turn-based strategy and election simulation game that calls to mind the likes of "Europa Universalis" and "Civilization." It involves colorful characters including corrupt crocodiles and cruel police warthogs, and tackles issues such as sex scandals, bribery, and police violence.
"It was a tiring, but very great experience," said Tristan Angeles, the design director at Squeaky Wheel Studio. "Tokyo Game Show is one of the biggest game events out there, and we're very lucky to have this opportunity."
Monstronauts
Monstronauts describes itself as a "quirky game development studio with a lot of imagination," and a team composed of "a bunch of passionate geeks super obsessed with creating fun games."
The studio's cartoony mobile offering, "Potion Punch," is a cooking game with a fantasy flair. As such, it has players concocting elixirs and preparing exotic snacks for dwarves, elves, orcs, and pig people. "Pocket Arcade," which Monstronauts co-created with Kuyi Mobile, is also on display at the event.
"Showcasing our games in TGS was an exciting yet humbling experience," said Allen Tan of Monstronauts. "As awesome as it was to be on the same floor with the gaming greats, we truly felt like a small fish in a big pond. We're taking home good memories and a lot of useful lessons learned. Everyone is looking forward to TGS 2017."
Unlibox
Founded in 2013, this Quezon City-based game studio develops titles for mobile devices. Unlibox's free-to-play "Heroes Above" recently went into soft launch in the country.
"Heroes Above" is an isometric action strategy game that has you controlling heroes as they fight to take control of the skies. Did we mention it involves airships and beautifully rendered floating islands?
Popsicle Games
A relatively young studio, Popsicle Games () produces bite-sized experiences that boast unconventional themes and encourage community building. So far, the team has released 9 titles for mobile devices, including "Vote Clicker," "MRT Jam," and "Rooftop Survivor."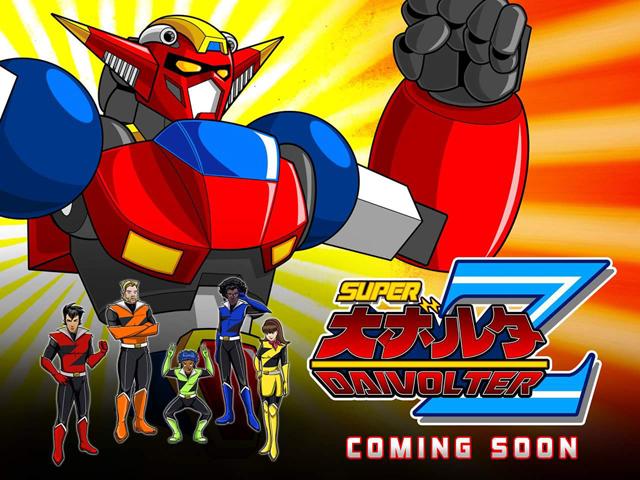 Image: Popsicle Games
Three of Popsicle Games' most popular titles—"Scratch 2 Win," "Kong Want Banana," and "Darkest Light"—are now on display at TGS 2016. Also included in the studio's exhibit is its upcoming "Super Daivolter Z," which should look familiar to anyone who's a fan of Japanese-style giant mecha.
"We're very honored and happy to be part of such an event," said Popsicle Games' James Chua. "It was also great to see people play and appreciate our games that we showcased during the show."
Moocho Brain Interactive Designs
On display at TGS 2016 is 2D puzzle platforming title "Paper Worlds" from Moocho Brain Interactive Designs. The game stars a female protagonist who manipulates a beautifully surreal paper realm by folding its pages.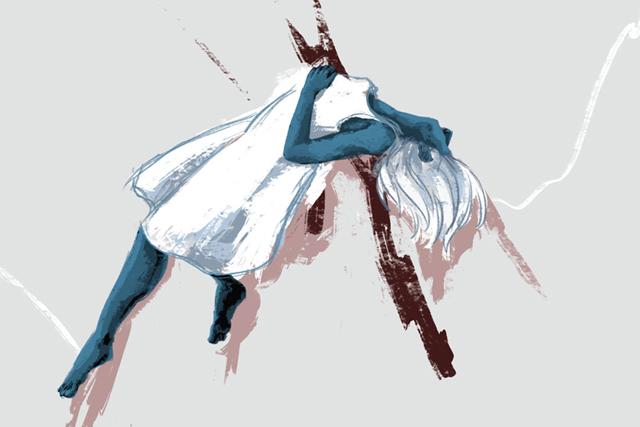 Image: Moocho Brain Interactive Designs
"We love forging dreams into interactive art," states Moocho Brain Interactive Designs. "We've made twenty games during the past ten years. Now we are growing our portfolio to include full stack web development. Our mission is to code for a more joyful world one line at a time."
Moocho Brain Interactive Designs' eloquent Khail Santia probably sums up the entire experience best: "3,000 lines. Spanning the whole gamut from total despair to complete elation. 3,000 unforgiving lines of code concentrated in 5 days. To will a dream into existence, inspiration into an artifact that would then represent a culture, a country in one of the largest venues there is in the world—23.1 hectares no less—in ground zero of the gaming revolution.
"Until the last minute, I wasn't sure we'd make it. It took a genuine collaboration with some of the most brilliant artistic minds I know. And advice from mentors generous with their hard-won wisdom. But most of all, it took love. The kind that consumes, absolutely. For a long time after waking up this morning, I just stared at the ceiling, spent and on the verge of tears.
"Then I remember early on opening day, a young local came to our booth. He played. I could see on his face the alternating expressions of struggle and elation. After a dozen tries, he finally cracked the last level. We shook hands, exchanged emails then bowed to each other. We made it after all."
Indeed you did, Pinoy indie game developers. And may you continue doing the country proud! — BM, GMA News