Filtered By: Scitech
SciTech
Anino Games, other Pinoy tech success stories enshrined in 'The Finishers'
The idea of starting a tech company in the Philippines is an intimidating one. For one thing, there is a lack of local success stories to inspire our aspiring entrepreneurs—we have to look to Silicon Valley and American technopreneurs such as Steve Jobs and Mark Zuckerberg for that.
Does this mean we Filipinos don't have the tech or business acumen to succeed? Of course not. It only goes to show that no one has compiled local success stories in a way that is easy to disseminate among interested parties—until now, that is.
In his book "The Finishers," author Ezra Ferraz regales us with tales of local founders who successfully launched, developed, and exited their tech startups by selling them to larger companies. By sharing these stories, the book aims to provide practical advice on how to excel in the Philippines' unique business landscape, as well as give readers the boost in confidence necessary to try entrepreneurial endeavors.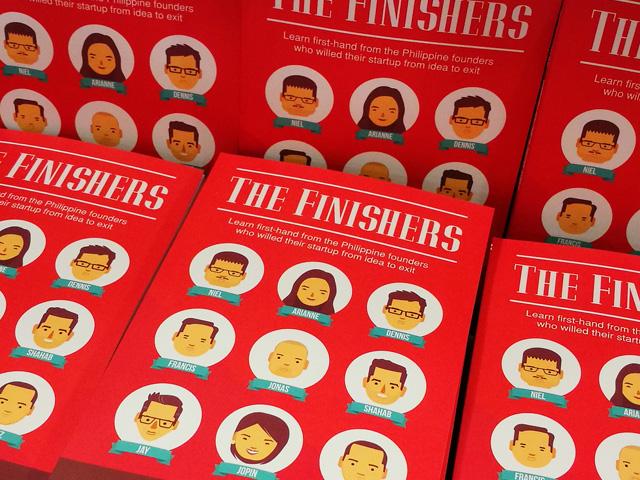 'The Finishers' presents 11 local tech startup success stories, from launch to development to their acquisition by larger firms. Photos: Michael Logarta
From nothing, opportunity
Of the 11 founding-to-acquisition stories enshrined in "The Finishers," one of them should be of particular interest to video game enthusiasts. The fifth chapter, "Pressing Start," is the story of Niel Dagondon and Anino Games, often credited as the country's first video game development company, and the developer of the first Filipino-made game, 2003's "Anito: Defend a Land Enraged."
Dagondon, a computer science graduate from De La Salle University, founded Anino Games in 2001, when he was only 22 years old. In the book, he says that since there were no game development studios in the Philippines he could apply to, he had to establish his own.
"[Back then], the most common thing that people would do was they would either go to Tokyo, Japan or to Los Angeles to a video game hub, and they would work there," Ferraz told the crowd at the book's launch on August 9 in Bonifacio Global City.
"But Niel, what he did was he founded Anino Games. To me this is just a spectacular leap of the imagination… So these leaps of the imagination, I hope they will inspire more of our young people when it comes to building their own startups."
Starting a company is one thing; keeping said company afloat is an entirely different matter. Dagondon wanted Anino to survive and do well, and "Anito: Defend a Land Enraged" was meant to play a huge role in achieving these goals.
The game was received fairly well by Filipinos, in part thanks to its story and setting, which are rich in Filipino mythology and folklore. Sadly, consumers abroad found its premise strange and difficult to relate to, and thus international sales suffered. The situation grew worse when video game pirates got their hands on the game, which, as you can guess, led to even more losses.
Dagondon admitted that, had he the chance to do it all over again, he would make "Anito" a better game.
"It was our first time making a game. If I knew then what I know now, the game would've definitely been a thousand times better. Hindsight is 20/20. Games are never finished—a lot of game developers would say that. So we'd improve everything, from controls to the graphics, if we had the chance to do it again," he said.
Struggles and triumphs
"The Finishers" details the challenges faced by Anino, and the numerous small victories it achieved along the way.
When Anino entered the world of outsourcing, Dagondon made it a point to direct the company towards becoming a full third-party game developer responsible for high-value work. Thankfully, the development team managed to impress a number of clients, allowing them to develop games and "non-gaming games," such as virtual walkthroughs through 3D buildings.
In 2005, Anino also began its exploration of the mobile game industry—a move that would see the company experiencing both gains and setbacks.
Anino began developing original titles again in 2010. Dagondon now admits they should have done this earlier.
"If you want to succeed, you need to make your own properties," he says in the book. "We realized that late in the game. We played catch-up because outsourcing was paying the bills. If you have to decide between something that pays you and something that is a gamble, it's hard."
As ominous as that sounds, the situation eventually improved by leaps and bounds for Anino. You'll just have to read "The Finishers" to find out what happened. Suffice it to say that not only was Anino a pioneer in the country's video game development scene; it also continues to be a massive influence on many of today's local studios.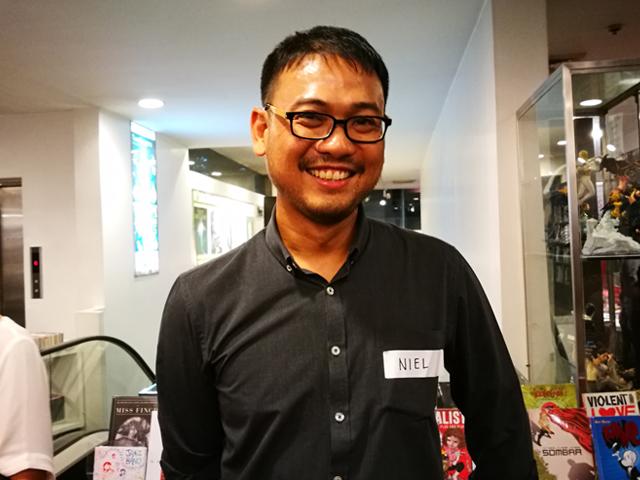 Anino Games' Niel Dagondon
The founders of tomorrow
"I guess what I learned from running a game development company is always be on your toes, because the moment you get complacent, the technology will overtake you," Dagondon told the audience at the book launch. "Just because you have a good business going on doesn't mean it's going to last. A year down the line it might not be there."
Thankfully, today's entrepreneurs have it easier. We now have events that educate people about business matters, and social media platforms that facilitate the processes of promoting your company and connecting with clients.
We also have people like Dagondon to mentor us.
"The best way to succeed in the startup space is to learn from other entrepreneurs," he said. "To learn not just from the people who've been successful, but from those who failed as well—learn from their mistakes."
Dagondon doesn't recommend launching a video game startup immediately after college.
"If you want to start your own studio, you might want to learn from a game development company first. Because knowing how to make a game doesn't mean you know how to make a game development company—it's like 50 percent game development and 50 percent business. You need to learn the business aspect of it, so get good experience first from good companies," he said.
As for the tech side of things, Dagondon said, people now also have access to various programming tools on the internet and in schools.
"If you really want to make games, there's a lot of tools out there. You can learn programming, game development, art, whatever it is you have to do. And as early as possible, build your portfolio, make your games, make your mods, because they are going to be your ticket into the game development industry."
Dagondon is now the chairman of the board at CIIT College of Arts and Technology Inc., a school dedicated to providing technology and multimedia arts training.
"My business now is to teach the young how to develop games," he explained. "I'm giving those with fresher ideas a chance to get into the industry."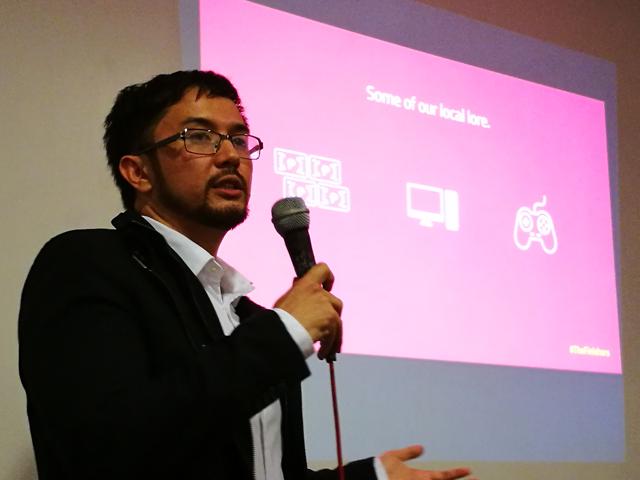 'The Finishers' author Ezra Ferraz
Our own stories
Ferraz makes it clear that the primary goal of "The Finishers" is to help Filipinos who wish to start their own businesses.
"I endeavored to write 'The Finishers' so we can learn from people who succeeded in addressing our local problems," he said. "You can't just copy-paste a business model from Silicon Valley into the Philippines; we are working with an entirely different set of problems, challenges and opportunities."
He added: "What would serve us best are our own success stories. By celebrating our entrepreneurs who have already succeeded right here at home, we can learn what it takes to survive and indeed thrive in this unique business landscape." — BM, GMA News
You may order "The Finishers" (P499.00) online here. It is also available at A Clean Well-Lighted Place, Builtable, QBO and Pondr.