Filtered By: Scitech
SciTech
Nas Daily's Nuseir Yassin, tech entrepreneurs join forces in Philippine WEb3 Festival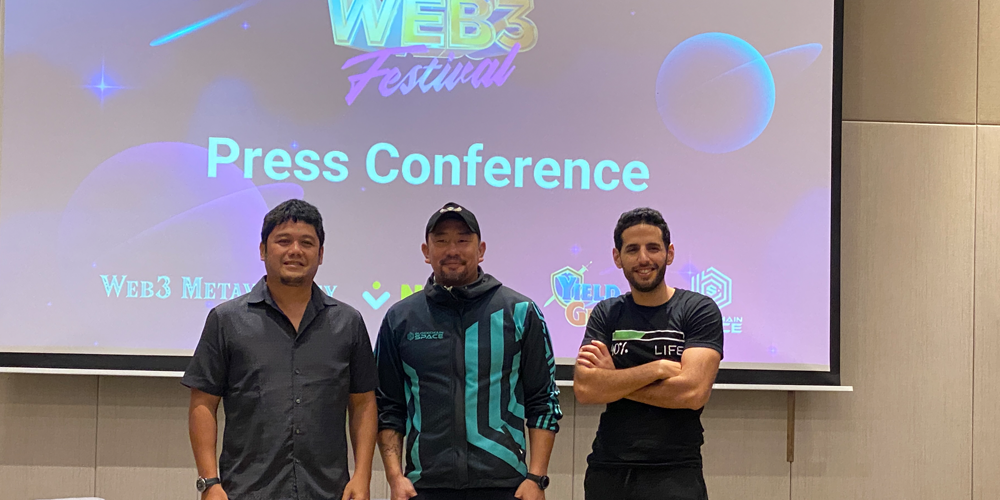 The Philippine Web3 Festival is here, ringing in a week-long celebration of blockchain gaming, Non-Fungible Tokens (NFTs), Esports, and more.
Beginning Monday, all through Friday, the Philippine Web3 Festival will feature internationally renowned thought leaders like Nas Company founder and CEO Nuseir Yassin aka Nas Daily, Yuild Guild Games (YGG) co-founder Gabby Dizon and BlockChainSpace CEO Peter Ing discussing the future of Web3, cryptocurrency, NFTs and games.
Taking place at the Marquis Events Place in BGC, Taguig, the week-long event will also highlight an Esports tournament on Axie Infinity, and a hackathon.
Community-led side events meanwhile will take place in different venues all week.
At the a press conference on Monday, Dizon of YGG harped on opportunities events like the Philippine Web3 Festival, can and will bring to Filipinos, who want to make a living in the comforts of their homes.
"We can see a future where your opportunities are not bound to where you live," the YGG co-founder told the press members. "A lot of our countrymen would leave to move to Manila for a higher paying job, and that leads to congestion of the city."
But with promising opportunities in Esports, Dizon said, "you can still be at home wherever home is and have access to the same earning opportunities — not just in Metro Manila but in major cities around the world."
Meanwhile, Nuseir, best known as Nas Daily, said it's about time we explore the world of cryptocurrency further.
"Crypto stands for two things and two things only," he said. "It stands with the idea that you can own part of the internet for the first time in the history of the internet."
"The second is like what [Gabby] said. Finally, somebody in Cebu can become successful without coming to Manila [or] somebody from the Philippines can become successful without having to immigrate to Singapore [through Esports]," he added.
Discussions like these and more are in store for the week-long Philippine Web3 Festival, which will feature a total of 112 speakers, whom it described in its website, as "some of the movers and shakers of the Web3 scene."
You may get your tickets through its website, where you can pay via credit/debit card, Crypto, and E-wallet. How Web3 indeed! — LA, GMA Integrated News