Filtered By: Scitech
SciTech
Tropical storm to enter PAR on Dec. 14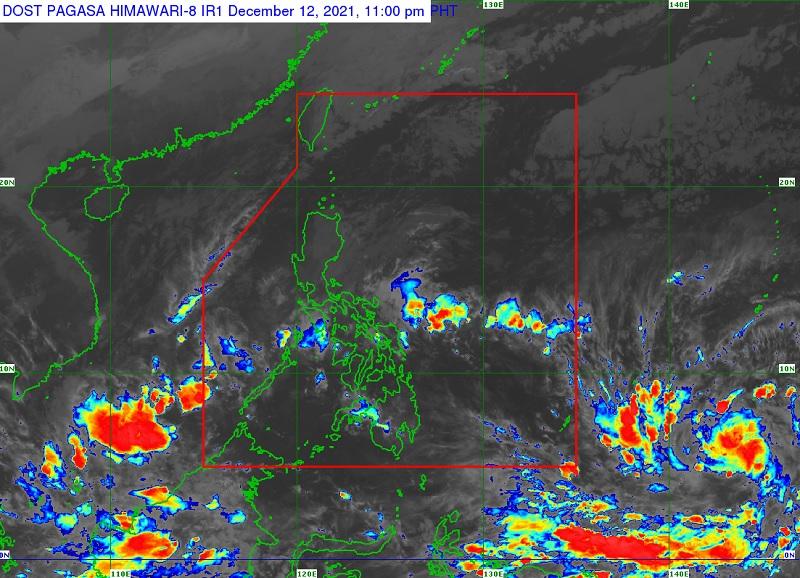 The tropical storm outside the Philippine Area of Responsibility (PAR) maintained its strength while moving west northwestward towards Palau, PAGASA said Monday.
Tropical Storm Rai is forecast to move west northwestward while gradually intensifying and enter the PAR as a severe tropical storm on Tuesday evening.
Once inside PAR, the tropical storm will be named "Odette."
In its 11 p.m. tropical cyclone advisory, the weather bureau said the center of the tropical storm with international name Rai was located 1,585 kilometers east of Mindanao.
PAGASA said it has maximum sustained winds of 65 km per hour near the center, gustiness up to 80 kph and central pressure of 998 hPa. It is moving west northwestward at 20 kph.
PAGASA said it will begin moving westward over the Philippine Sea on Wednesday morning and may make landfall in the vicinity of Caraga or eastern Visayas by Thursday afternoon or evening.
The tropical cyclone is forecasted to reach typhoon category on Wednesday and a pre-landfall peak intensity of around 155 kph may be reached by Thursday afternoon, PAGASA added.
Tropical cyclone wind signals will then be likely raised over Visayas, large portions of Mindanao, and several provinces in Southern Luzon due to the threat of strong to typhoon-force winds associated with the passage of the typhoon. -- Ma. Angelica Garcia/BAP, GMA News