Filtered By: Showbiz
Showbiz
Migo Adecer says goodbye to the Philippines and fans, but isn't quitting showbiz just yet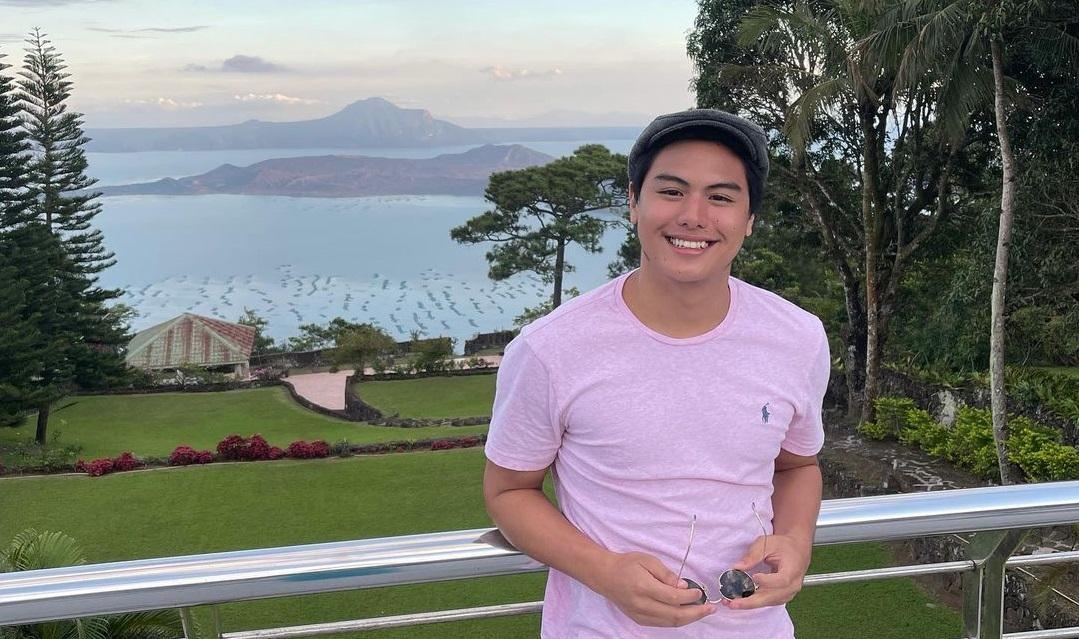 Migo Adecer took to Instagram to bid farewell to the Philippines and his fans, and to thank GMA Network and Artist Center for giving him the opportunity to work as an actor.
Posting a video of himself doing a flip into the pool, the Kapuso actor wrote, "Alright peeps, this is it. Time for me to head out with a bang. Thank you for the memories and thank you for the support!"
"To the Philippines I bid you farewell, to GMA Network and Artist Center, I say thank you for the epic opportunity to work for you guys!" he added, tagging the Kapuso organizations.
He also dedicated a short message to his fans, thanking them "for the love and support."
"And for one last time, Keep Up The Hype! See you on the flip side (get it?)!"
While his IG post smells of finality, GMA Artist Center says Migo isn't quitting showbiz yet. In fact he is still with the talent arm of the Kapuso Network.
According to Migo's manager, Daryl Zamora, Migo is only "planning to finish his studies in Australia as well as to spend time with this family" as the Kapuso hunk hasn't returned to Australia since the pandemic started.
"It's a good time to let him be with his family. We support whatever decision he's made," Zamora added.
Meanwhile, Cassy and Mavy Legaspi sent their well-wishes to Migo through Instagram Stories.
Mavy posted a video of the two of them on stage and wrote a letter for Migo.
"Been thru too much with ya, you've been there for me during my best and worst. Seriously going to miss you hellah, brother," Mavy wrote.
"I know God has huge plans for you, and whatever you do, I know you're going to kill it man!" He added.
"This isn't goodbye. It's see ya later mate," Mavy continued, joking he'll join Migo in Australia.
"If people only knew how much of a crazy duo we really are during taping and all. That's mah best friend!!! For life man!"
Migo reposted Mavy's IG Stories post.
Meanwhile, Cassy said she was "gonna miss this crazy one," as she tagged Migo and posted videos of him.
"Enjoy and good luck on your journey buddy!! We'll see you soon for sure," she added followed by the Australian flag and praying hands emojis.
Migo started his showbiz career after becoming the Ultimate Male Survivor of StarStruck Season 6. He starred in several shows including Encantadia (2016), My Love from the Star (2017), The One That Got Away (2018), Ika-5 Utos (2018), Sahaya (2019), and Anak Ni Waray Vs. Anak Ni Biday (2020).
He also showcased his singing and dancing talents in GMA's weekly variety shows "Studio 7" and "All Out Sundays." — LA, GMA News