Filtered By: Showbiz
Showbiz
'The World Between Us' to take season break and come back in November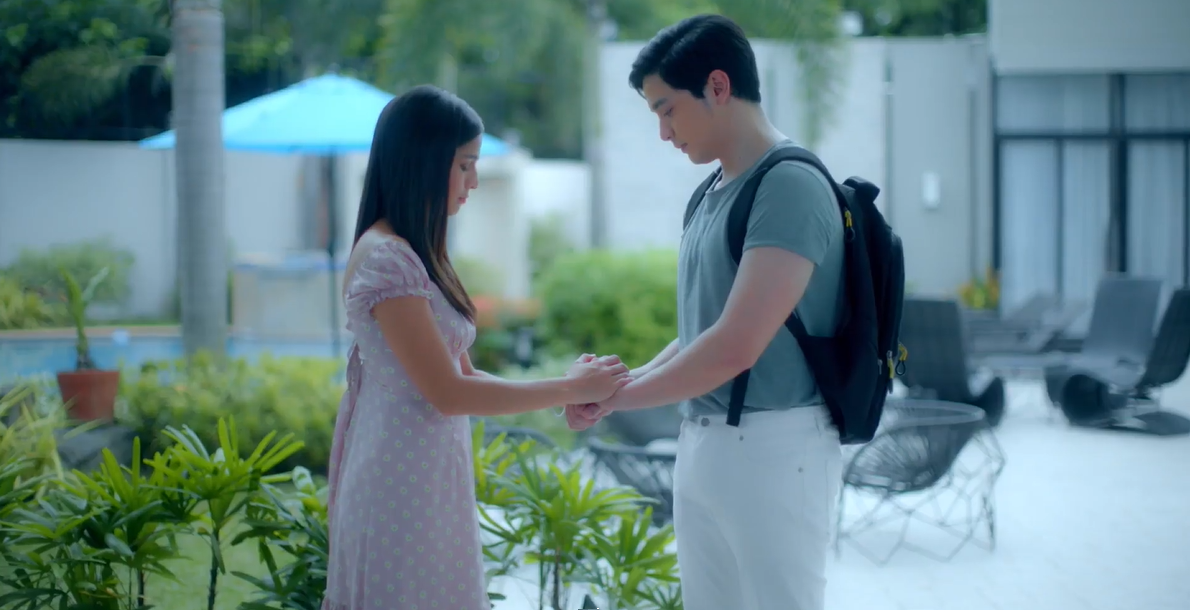 Fans of Louie and Lia will have to wait a little longer to know how their love story will end as "The World Between Us" takes a season break.
During the show's media conference on Saturday, director Dominic Zapata announced that the drama series, starring Alden Richards and Jasmine Curtis Smith, will be taking a pause to come back on TV in November.
"First and foremost, safety really comes first. We really understand that as a network, as people the audience looks up to, we have to show the same kind of responsibility we expect from each and every Filipino," Zapata said.
He added, "I think that's what our adherence to safety protocols calls for kaya namin ginawa 'yun (I think that's what our adherence to safety protocols calls for that's why we did it)."
The director also shared that should they push to shoot the remaining episodes amid the modified enhanced community quarantine, they'll be sacrificing too much, including the integrity of the show.
With the break, Zapata hoped that everyone can take a step back and reassess how they can portray their characters.
"Malaki tiwala ko sa pagkakasulat, pagkakagawa, pag-aarte sa show na to. Malaki tiwala ko na minahal niyo siya well enough na nananabik kayo," the director said.
[I trust the show's writing, the creation, and the acting very much. I trust that you loved it well enough that you will want for more.]
According to Zapata, the break will last for two months, beginning Aug. 27 to come back on air come Nov. 15.
"The World Between Us," which features other star actors such as Tom Rodriguez, Dina Bonnevie, Jaclyn Jose, and Sid Lucero, beauty queen Kelley Day, and actress Alyanna Asistio, follows Louie (Alden) and Lia (Jasmine) who grow up together and find themselves falling in love yet the world around them is keen on keeping them apart.
According to Zapata, the romance drama series is based Emily Brontë's classic book "Wuthering Heights." — LA, GMA News