Filtered By: Showbiz
Showbiz
Hermès' Michael Coste delighted as he reunites with Heart Evangelista in Paris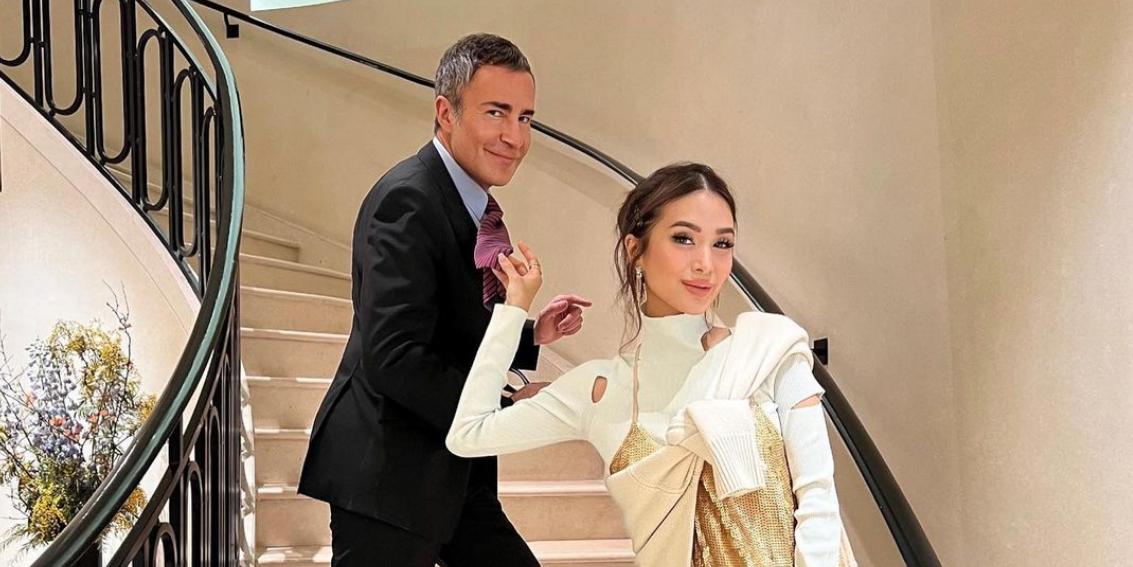 Hermès executive Michael Coste gave Heart Evangelista a warm welcome as they reunited in Paris.
On Instagram, Coste shared a photo of himself with Heart, who was clad in a beautiful golden outfit.
"Welcome back to Paris, dear Heart," he said. "The city is even more sparkling with you."
In her own Instagram account, Heart also shared the same photo and shared, "Reunited with mon ami, Michael, at the majestic Hermès."
Michael replied with the comment: "You made my day."
Heart and Michael previously met up during the Paris Fashion Week in 2020.
Last week, the actress and fashion icon returned to Paris to make her much-awaited return to the annual grand event.
Heart, who also recently joined the Dior family, has since then attended fashion show after fashion show in head-turning outfits by Dior, Chanel, Louis Vuitton and many more. —Kaela Malig/JCB, GMA News