Filtered By: Showbiz
Showbiz
Vanessa Hudgens says being in the Philippines 'really lined things up to me'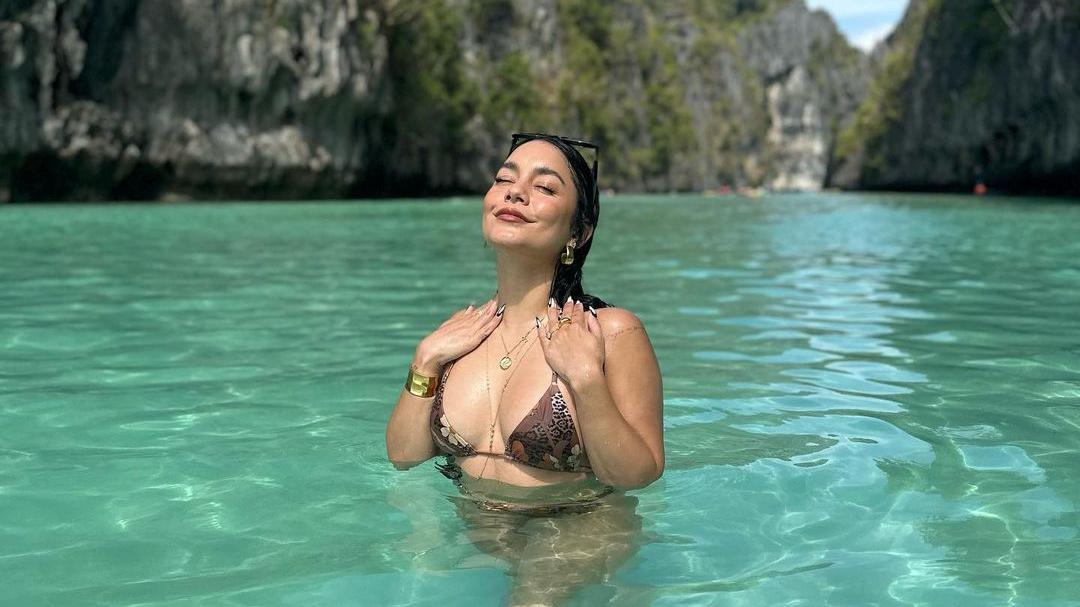 Vanessa Hudgens is in the Philippines to film a travel documentary, but her exploration goes beyond the city sights and beaches.
The Filipino-American artist said in an interview with GMA Integrated News that being in the country has "been really eye-opening and really grounding," because she has learned more about her roots and has been able to reflect.
"But it's just been really, really beautiful and like, it's really lined things up to me and made me realize why I like the things that I like," Vanessa added.
She discovered that a lot of her interests actually stem from being Filipino. "You wouldn't know to like certain things, but it's literally in your DNA," she said.
"I've always like been so about connecting with nature and using nature to heal myself and others, and to use it for my environment and surroundings," Vanessa said.
"I've always loved, like, drums and I've always loved like magical, like, alchemy," the actress added. "And I'm like, oh, that's because I am Filipino."
Overall, Vanessa has enjoyed her short but sweet stay in the Philippines.
"So coming here is something that I've always been so passionate about doing and the time just never worked out. And I couldn't be more grateful to be able to have this experience with my mom and my sister," she said.
The "High School Musical" star is in the country to film a travel documentary, slated to be directed and produced by Paul Soriano.
She was also named a Global Tourism Ambassador for the Philippines.
Vanessa was recently in Palawan, where she went hiking and enjoyed the beach. — LA, GMA Integrated News