Filtered By: Showbiz
Showbiz
Team Kramer recreates magazine cover from nine years ago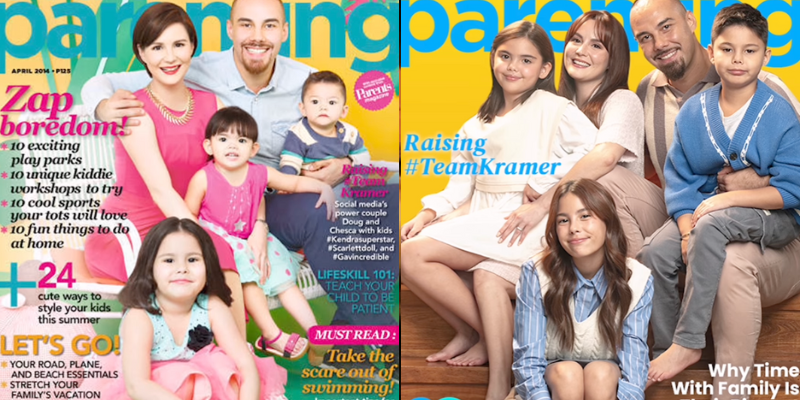 Team Kramer has recreated their magazine cover from nine years ago.
For the April 2023 issue of Smart Parenting and in celebration of the magazine's 20th anniversary, Team Kramer recreated a nine-year-old magazine cover as exactly as their present-day selves would let them.
The family posed the same way with Gavin sitting on Doug's lap, Scarlett on Chesca's, and Kendra all smiles in the middle.
In their cover story titled Raising #TeamKramer, they talked about family time, and how it took years of love and hard work to be a picture-perfect family both online and offline.
Doug and Chesca got married in 2008 and are loving parents to their three kids.
— Nika Roque/LA, GMA Integrated News