Filtered By: Showbiz
Showbiz
Direk Mark Reyes shares hilarious 'Voltes V:Legacy' memes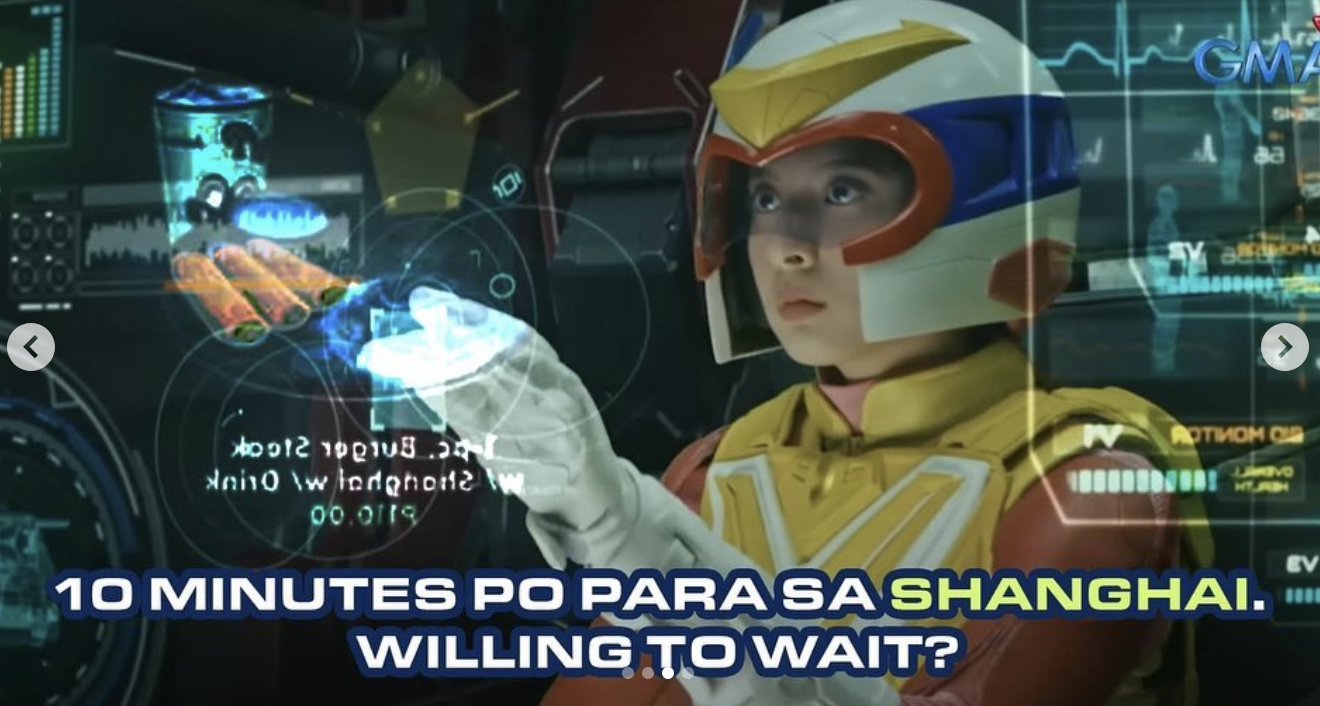 "Voltes V: Legacy" isn't on TV for a week but already, it's making waves among Filipino netizens!
Apart from regularly trending on Twitter, the live action remake has also been attracting memes.
On Instagram, Direk Mark Reyes shared some of the funniest ones that put together our distinct fast food experiences with some scenes from "Voltes V."
There was one shot of Carla Abellana as Mary Ann Armstrong looking serious on the flight deck, with a text beneath suggesting she was an order-taker giving the kitchen orders for takeout.
Meanwhile, a screengrab of the Voltes V team members volting in, with a massive V in the middle edited to read "Pa-void."
As the proud director encouraged his followers to "Keep the 'Voltes V: Legacy' memes coming," the comments section was filled with laughing face emojis from netizens clearly tickled pink with the humor.
Self-proclaimed "Voltes V" fan and comedy genius Michael V. earlier shared a meme on his Instagram page, too. It showed Carla, once again looking serious as she pointed to the Camp Big Falcon with an accompanying text "May pagkain daw sa City Hall? Sa lunch in Mayor, ngayundin!"
Swear, Filipino humor is something else!
"Voltes V: Legacy" immediately trended at the top spot of Twitter on launch day. Meanwhile, the recording video of Julie Anne San Jose's rendition of the theme song quickly generated millions of views on various platforms.
— LA, GMA Integrated News