Filtered By: Showbiz
Showbiz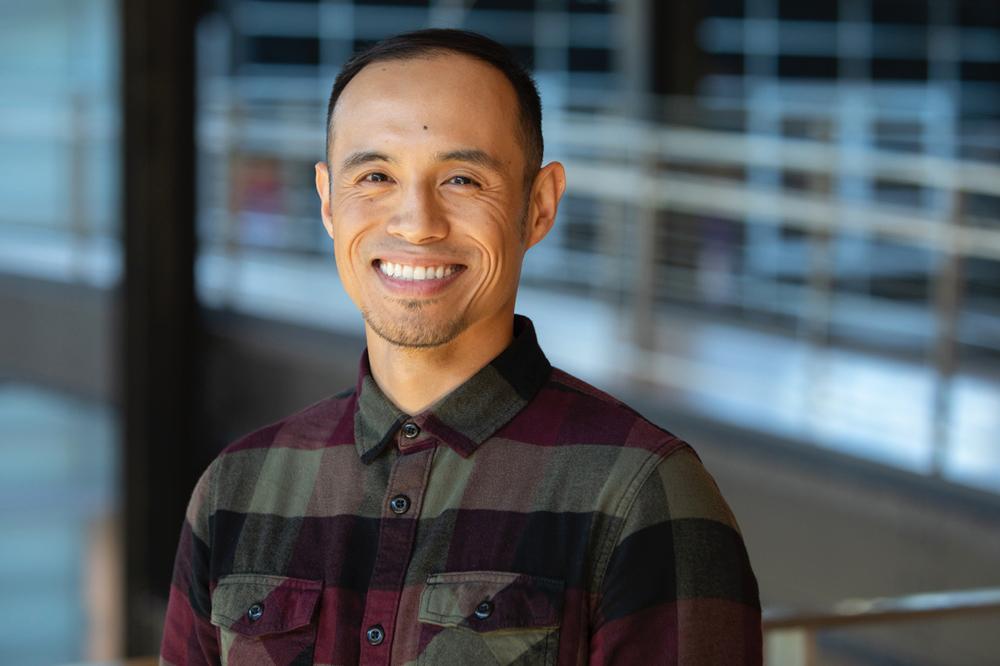 HOLLYWOOD INSIDER
Meet Paul Abadilla, the Filipino sets art director of Disney Pixar's 'Soul'
Los Angeles — Through the years, we have encountered Filipino animators at Pixar, aka Pixnoys, whom we have become friends with and get to know better.
The humble and soft-spoken Paul Abadilla is one of them and we simply relish the fact how he has gotten involved in more Disney Pixar movies. Right now, he is the Sets Art Director of the latest Jamie Foxx animation, "Soul."
"Soul" follows the life of Joe Gardner (Foxx) a middle school music teacher from New York City who dreams of a career in jazz. His dream is unexpectedly cut short when he dies and falls in a manhole and finds himself as a soul heading into the "Great Beyond" unwilling to die before his big break.
Below are excerpts of our conversations with Paul:
You have done a number of award-winning Pixar films as Sets Art Director from "Incredibles 2" to "Cars 3" to "Brave." As Art Director for "Soul," what was the most challenging thing for you?
Oh, man. I love that I still get to draw. I think the thing that I found very challenging was that I was rarely at my desk. That meant I was in more meetings, and working with people face to face more and workshopping problems. So it's really about team building and building community between the art department and the sets department. And that's really the fun part for me.
But I think the challenging part of that is coming to terms with I don't get to draw as much. But in that time that I do have available, I get to be a little bit more efficient with the work that I do at my desk. You know, part of being an Art Director or even just a filmmaker at Pixar, it's really a team effort. We don't just isolate ourselves in our offices just doing the work that we do, but another huge part of the job is also interacting with others and making sure that everybody's at their best selves to create their best work.
What's your relationship to jazz and music? I know you like to scratch on the turntables. Do you listen or play music when you work?
Oh, I have to play music every time I work. Music is something that I've loved ever since I was a young person, and on my own, whether it be at work or in my personal work, I always have music on. It gets me into the zone right away. It gets me into the groove and the flow of things so that I'm enjoying what I do.
And music, as far as jazz goes, I mean, I'm a fan of jazz. I love jazz. I love all the music that has evolved from jazz. On my own time I've been a DJ since, I don't know, since my days in high school, and so music has definitely been a huge part of my life. Collecting records, my taste in music is very eclectic. So, as far as me relating to the subject matter of music in the film, I definitely relate to it on a personal level, and I'm glad to be a part of this project that celebrates that.
Did you get to meet some of the voice actors in the movie, Jamie Foxx, Tina Fey, Phylicia Rashad, or Angela Bassett, or Daveed Diggs?
I've had the pleasure to meet Daveed Diggs during the production process, just around campus, and I also got to meet Questlove just for a little bit. So yeah, they come around, and we definitely have them be involved in our filmmaking process. And during that, I'm able to share conversations and space with them to make sure that we're including them in the filmmaking process, because their input definitely enriches our storytelling.
Can you tell us what gets you in the zone and how was it working with director-writer Pete Docter and Kemp Powers for this movie?
Yeah. The one thing that really gets me into the zone is if I can really connect my own self, my own life experience into the work that I do, because that's where I'm able to extract a lot of real human experiences and inject that into the movie and the story that we're telling.
When it comes to "Soul," I mentioned before I definitely relate to the music subject matter and the themes of that. And also, just being an artist, I'm very observant. So when it comes to particularly doing the set design into the sets for "Soul," especially the human world, for example, living in the San Francisco Bay area, having had trips to New York City, I'm really sensitive to what makes a place unique. So paying attention to details in things, that's also part of my job — those details, capturing that feeling into our set design. So that gets me into a mode, a zone, where my instincts kind of take over because of that lived experience.
You also gave a tutorial in Tagalog to Filipinos who were interested in doing animation. Can you talk about this and why it is important for you to reach out to our kababayans?
You know that drawing in Tagalog day, that's very important to me, because I definitely want to reach out to the next generation of artists in the Philippines, and around the world, to let them know that they can see somebody that looks like them in this business, that the career path as possible.
Because I definitely felt that way when I was younger, that that was needed. And so now that I'm here, I definitely want to give back in that way and make sure that everybody out there who is interested in this career path, it is attainable as long as you're disciplined and you put in the time and work.
This tutorial is just a step towards that. And also just reminding everybody, this is fun. This is a process. It's not about having talent and being born with it. It's really about putting the work in and having the patience and perseverance to get better at what you do. So this is only a step towards that.
And were there other Pixnoys, as you call Filipino animators who work at Pixar, who contributed to this movie?
Yeah. One Pixnoy veteran who I have had the pleasure of working with numerous times, especially on "Soul," is Nelson Bohol. He's one of our key set designers and I've had the great honor of working with him, partnering with him, and he was largely responsible for helping design a lot of the sets, especially in the human world, into the film. So, shout out to Nelson.
And we have all these Pixnoys who are getting to be co-directors or directors, like Ronnie del Carmen, Bobby Rubio, and Josie Trinidad. Do you see yourself joining the bandwagon and directing an animation yourself?
I think for now, I mean, I'm more on the production design track. I really love designing and creating worlds, so I've been primarily a set designer throughout my entire career at Pixar, and taking this next step as art director is definitely... I'm still on that path. So as of right now, I'm not looking into directing, but if, for some reason, down the line there's a story that I would love to tell, I would definitely keep that path, that option open. So I never say never.
What would be the first story you would do if you became a director?
I don't know. Something about my childhood growing up in the Philippines. I moved here to the Bay Area when I was seven, and there's definitely a lot of little moments that I thought was really special when I was living as a kid in Manila. Maybe there's something there, who knows?
When was the last time you went to the Philippines?
Oh, man. Last time, I believe, was 2014, I believe but I'm not sure. I went there to help promote "Finding Dory" and that was the last time I had the pleasure of being there, back home. So hopefully, that changes soon. I definitely miss it over there.
I also like the newest ad of Disney on the Christmas motif, having a Filipino girl say "Merry Christmas" to her Lola, missing it. So do you see more of our stories being told by Disney and Pixar?
I certainly hope so. I mean, the fact that they took the time to do that is really a great sign that, not just Filipino stories, but all sorts of stories from around the world can be told through animation or whatever medium storytellers choose to do. So I'm really happy that that's out there. I hope it inspires other storytellers, especially Filipinos, to look into their experiences. How can they share that to the world? Because it's just better for everybody, I think.
And what do you miss most in the Philippines?
I like to keep it simple. I miss the weather and miss the food. Family. And, I don't know, for some weird reason, that I don't know, the humidity. You know, there's something about that. It's like a hug that doesn't let go. So I definitely miss those things.
— LA, GMA News