Filtered By: Showbiz
Showbiz
Al Pacino goes down memory lane at the 50th anniversary of 'The Godfather' at Tribeca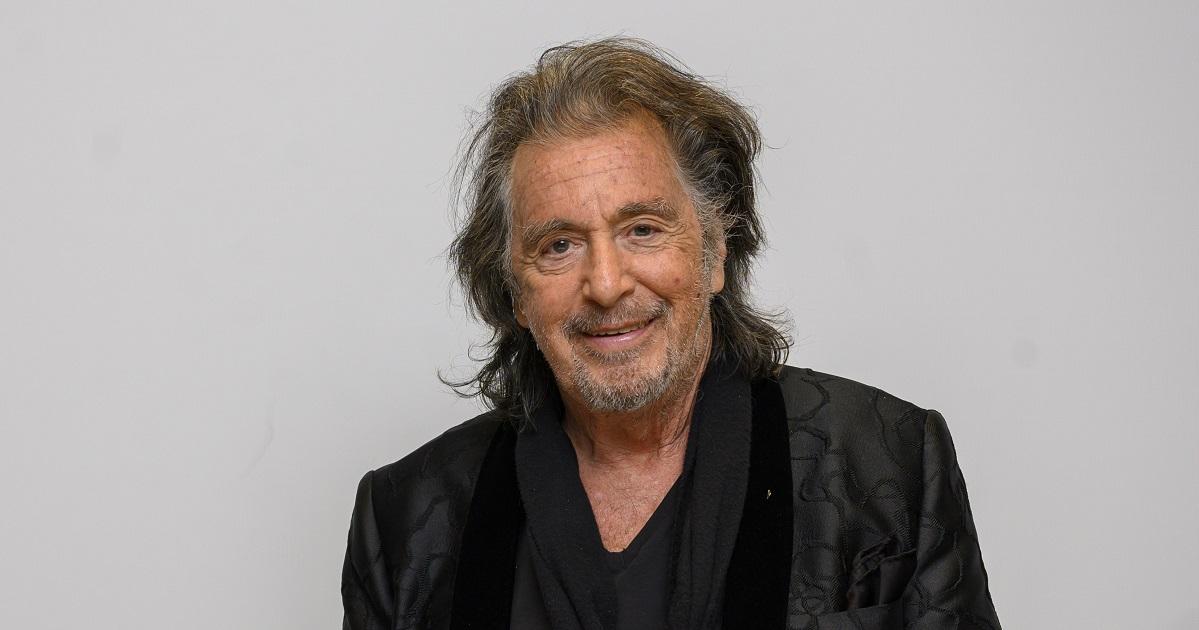 LOS ANGELES — "When I see that, I don't feel it's me. I feel it's a character I play. I've said this throughout my life, but I really mean it. I look at 'The Godfather,' and that's not me."
Al Pacino, who portrayed Michael Corleone in the classic 1972 American crime film, told this to the audience at the Tribeca Film Festival during a Q & A portion of the special 50th anniversary screening of "The Godfather" at the Tribeca Film Festival.
"This sort of is me now onstage here, as close to me as I can get, I guess," the 82-year-old award-winning actor continued. "It's really interesting. But when I see that movie, I don't see anything of myself, honestly. I just see a character, and I look at the great actors in it."
De Niro, 78, co-founder of the film festival, introduced his good friend to the audience at the United Palace theater.
"The Godfather," which was directed by Francis Ford Coppola who also co-wrote the screenplay with Mario Puzo, based on Puzo's best-selling 1969 novel of the same name, also featured Marlon Brando as Vito Corleone, the crime boss and patriarch of the Corleone family.
It also had James Caan (Sonny Corleone), Robert Duvall (Tom Hagen), Richard Castellano (Clemenza), Al Lettieri (Sollozzo), Diane Keaton (Kay Adams), Talia Shire (Connie) among others.
As part of the celebration, Pacino participated in a Q & A about the iconic film with author-editor-writer of Air Mail, Michael Hainey, as the moderator.
De Niro welcomed everybody and said, "It's an honor of the Tribeca Film Festival to present this 50th anniversary screening of Francis Ford Coppola's 'The Godfather.' It's a towering achievement in filmmaking and storytelling. Tonight, you'll see a new restoration on the big screen in this beautiful theater. The moviegoing experience doesn't get any better."
He continued, "I met Al Pacino quite a few years before 'Godfather' was made, and we've known each other, are good friends for decades. We've done four pictures together, including most recently Marty Scorsese's 'The Irishman.' I auditioned for 'The Godfather' along with every other actor in New York at the time, and Al, of course, got the role of Michael."
"I guess they thought I was too young and too good-looking for the part. But ironically, I did play his father in part two. So, when I asked Al to come to the festival this year, I said, 'You know it's Father's Day. You got to show some respect.' But I'm very proud of my son and my friend Al Pacino."
During the Q & A, Pacino shared when he first saw the film. "The first time I saw the film was with Francis Ford Coppola. He showed me the first cut of the film immediately. The first time, he hadn't even completed it, but he showed it to me. I thought it was good. But I was looking at myself, too."
"I thought, what am I doing? Then I had notes, believe it or not. I went back to Francis Coppola in his office, and I had three notes. He asked me how I felt about the film, and I handed him my notes. He didn't read them. He didn't do anything. I thought it was a wonderful film."
He said, "At the time, I remember thinking we hadn't gotten any reaction yet. Because people hadn't seen it."
"An audience tells you the film you made. Like I often said, it's like a painting. When someone does a painting, or if I do a painting, I don't really see it until I back away. When I'm close to the canvas, you just don't see the painting. I back up. I start to see it. Same thing with film."
"An audience is that for a film. It allows you to get that distance and see what's really there. At least when I was young, that was the case."
Considered as one of the most influential actors of the 20th century, this New Yorker, like any actor, also did odd jobs when he was starting his acting career.
He recalled, "I was a superintendent in an apartment building knowing nothing about how things work. But my friend got married, and he was the super. And he says, 'I got a roof over your head.' I had nowhere to go. So I went, and I was the super in a little tiny room apartment."
"I knew this Greek guy a couple of buildings down. He said, 'If you have trouble, call the Greek guy.' So, I called him the Greek guy, and he'd come over and fix it. I was there for a while."
Pacino, who is a method actor and a former student of the HB Studio and the Actors Studio, where he was taught by Charlie Laughton and Lee Strasberg, narrated how he would put a photo of himself on his apartment door.
"I had an 8x10 glossy picture of myself. I had to take these pictures. I only got the money enough to get a photo, but it was a pretty good photo, and it was of me. I was like 22, 23. I put it on the door of my superintendent job, the door of the apartment I lived in, with Band-Aids," he said.
"I couldn't afford tape!" he said.
Pacino, whose film debut came at the age of 29 with a minor role in "Me, Natalie" (1969), shared how he got the coveted part in "The Godfather."
Hanging out in San Francisco, George Lucas' wife said at the time to Coppola, "Cast Al, because he's got the bedroom eyes that impress you."
Pacino remembered that fateful day, "Francis Coppola called me. I knew him from before. I had done a play on Broadway, and he came to see me in it. Now I didn't know he was there, and he sent me a script, and the script was a love story, and he wanted me to go to San Francisco immediately so I could play the lead in this love story. It was about a professor. It was a very good script. It was very, almost mythological, and yet it was real. It was just great. I really liked it. I went out there, and of course, he was at Zoetrope (a privately run American film production company in San Francisco and founded by Coppola and Lucas)."
"Steven Spielberg, George Lucas, Brian De Palma, and Martin Scorsese were there. They were all there at this place. They were kids, and they were together. That was the '70s coming. It was that kind of group."
"So, I met them, but I hung with Francis for four or five days. Then I went back. I never heard from him again. No, because they didn't want to do the film. In fact, they didn't want me in the film. It was Hollywood at the time, and I didn't fit in with that kind of thing."
"Anyway, a year goes by. I get a phone call from Francis Coppola. I had been working as an actor in New York a little bit. Nobody knows me. I made this film, though, called 'The Panic in Needle Park' (1971). It was a really good film. What happened was it didn't get released yet. Got released later, and he called me, and I said, "Francis," like someone from the past. I said, I know.
"I remember I liked him. I thought he was very smart. I thought he was very gifted. He called me, and he said, 'Hi, Al. I'm doing 'The Godfather.' I thought, what did he say? This was the biggest book around, biggest film. I thought maybe he'd been out of work or something. He was having a bit of a breakdown or something. I thought, why is he saying this to me? He's not doing 'The Godfather.' It's impossible. The first thing I did think through is Paramount must be very smart to pick him. That's the first thing I thought.
"Then I thought he was nuts. And I just said, 'Oh, okay. That's great, Francis. Wow.' He said, 'You know the book?' I said, 'Yeah, I do.' He said, 'I want you to play Michael.' I thought Michael? But I wanted to play Sonny. Sonny, the role that ultimately went to Jimmy Caan. But I said, 'Oh, okay.'"
Still unbelieving what Coppola just offered to him, Pacino still thought he would not get the part because "There were all these big movie stars out there. How am I ever going to get that type of role? I don't want it. I'm doing all right. My life's okay here in New York. I mean, simple. I play the piano sometimes. I go to the theater. I read. I get New York pizza. I mean, I'm in New York. You don't need anything else."
Realizing what he just said, he added, "Ha! I'm so stupid sometimes. I just say silly things. But anyway, bear with me. It was exciting. He wanted me."
He remembered calling up his grandmother about it. "I said, 'Granny, I'm in 'The Godfather.' There was a long pause, and she said, 'Oh?' as she always would say and then hung up."
"Then she called me up again and said, 'That's where Granddaddy was born.' And I said, 'Where?' She said, 'Corleone.'"
"Hand to God! I didn't even know where my grandfather was born. How about that? I didn't know it was Corleone. Talk about fate, yeah? How about destiny? I believe in that," he said.
On Coppola, he said, "I love his energy and his need to have me in that part. I didn't want to do it anymore because I said, you know how it is. You don't want to be where you're not wanted. They didn't really want me there, and I knew it, and yet I tried not to know it, but he was there, and then they were going to let me go. And Francis called me in, and he said, 'I want you to know that I believe in you.' I said, 'Yeah?' I was in a restaurant standing there. He was with his family, and I was standing at the table there."
"Then he moved the murder scene of Sollozzo and McCluskey where he shoots the two guys. It is one of the pivotal moments in the film because it's when Michael sees his power."
Coppola, according to Pacino, moved the scene up on the schedule. "It was scheduled to happen later in the film, but he knew they were going to fire me. And the powers that be liked it. The studio liked it."
And the rest, as they say, is history.
—MGP, GMA News