Filtered By: Showbiz
Showbiz
HOLLYWOOD INSIDER
Don McLean opens up on his classic song 'American Pie' in documentary 'The Day the Music Died'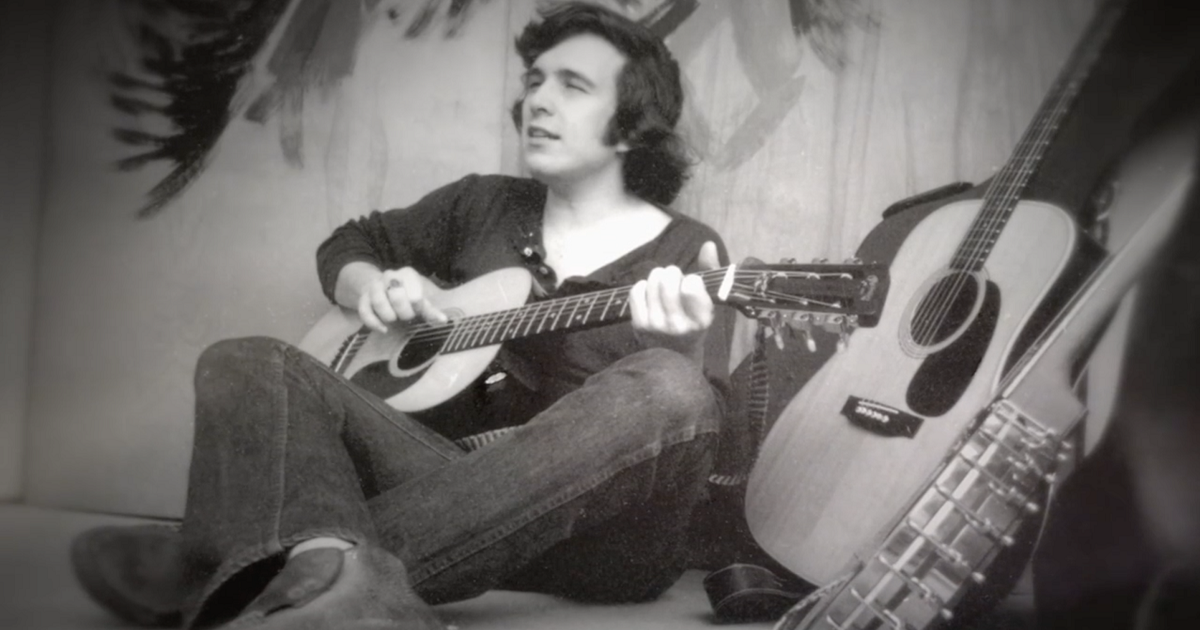 LOS ANGELES — Don McLean was only 26 years old when he wrote "American Pie" to pay tribute to his rock and roll idols Buddy Holly, Ritchie Valens and "The Big Bopper" J.P. Richardson when they were killed in a plane crash in 1959.
Now more than 50 years later, the song has become a classic and has been a favorite as well of other singers from Garth Brooks to Madonna.
The 76-year-old "American Troubadour" reveals more of the story behind the song in a new documentary, "The Day the Music Died: The Story of Don McLean's American Pie" which is now streaming on Paramount+.
In our Zoom interview with McLean, he explained why he did this documentary.
"The documentary was part of a package of things that Spencer Proffer, whose company is the producer of the movie, said that he would do two years ago when the pandemic started. He was going to do a Broadway show, a children's book ("American Pie: A Fable"), a bookazine and a documentary movie," he said.
"As we started making this documentary, it was really based on the 50th anniversary of the release of the 'American Pie' album. We really started to take a deep dive into this song and jogging my memory trying to remember so many things that were going on. They started making this movie and I started remembering more and more little details."
"At one point I said look, we just have to sit down and talk about the lyrics, starting from the beginning. A whole lot of stuff came up and that did it. Suddenly it all came together, there was this desire to know about the lyrics of the song, which they were now getting. There was also this background information about my life, the life of the nation and me really as an observer because I didn't hit any kind of stardom until the early 70s. I was talking about what I had seen really in the 60s."
The award-winning singer-songwriter-guitarist who was included into the "Songwriters Hall of Fame" in 2004, revealed that "I invented the term American Pie, which is my invention. I already acknowledge at the beginning of the song it was about the death of Buddy Holly and that it was a song about America, politics, and music influencing each other going forward."
"In one case, there was always the father, the son and the holy ghost and people would say well that's this person and this person. I would say no, it's actually the father, the son, and the Holy Ghost, it's the Holy Trinity."
In the making of the documentary, the New Yorker musician revealed that there were a bunch of surprises. "One of them was realizing that this song 'Bye Bye Roseanna' which I used to sing with Seeger (Orbis) and the boys, was probably in my head and the 'bye bye' idea may have found its way into the chorus."
"Then to see us singing it back then in 1969..." They found and added the film footage of McLean and the Everly Brothers at the Newport Folk Festival where he determined that Buddy Holly, his idol, had died because he wanted to do his dirty laundry.
"More and more of this very important time that is coming out, more and more detail of this god-awful winter dance party that these boys were on and these horrible school buses that kept breaking down in subzero weather. The story of that and more and more of that is coming out in detail. Basically, back in 1959 you couldn't find out anything about anybody, you really couldn't," he said.
McLean said that the late session musician and pianist Paul Griffin was the one who made the difference in the song. "He came in and he and I rocked that thing. The rest of those guys fell into line. There was no place else to go, the groove was huge. Because I was used to turning on large sized audiences just solo with a guitar, all he heard was my guitar. I sang the song, played the heck out of it and he just jumped on it. Everybody followed him. We had it."
As for getting older and staying healthy while on the road, the septuagenarian said, "I've been blessed with pretty good health so far after all these years. I've been on the road for 50 years."
"One thing that you learn when you are on the road is you learn to know your body. Because you have to sing at night and you have to be ready, so I am an amateur doctor in a way. I know how to stay in a good zone, how to get my rest. I don't abuse any kind of drugs. I drink a little sometimes but then I don't drink at all for long periods of time. I am most interested in the preservation of my voice and energy level, which is necessary to do what I do. I have to sing songs like 'Crying' and 'Vincent' and slow ballads that require control, and 'American Pie' is not an easy song to sing."
"The very fact that I want to do what I do well, requires me to be on top of my health and take care of it."
Reflecting on the past 50 years, McLean said, "I've had the most amazing life because I've played every kind of gig. I've played big jobs, small jobs, nightclubs, massive festivals. I've done huge tours where I've sold out enormous places. I've had two divorces, and those were really the only two painful periods of my life. Everything else was me and my music."
And the music of McLean lives on.
—MGP, GMA News