Filtered By: Showbiz
Showbiz
HOLLYWOOD INSIDER
Keanu Reeves and Hiroyuki Sanada talk about 'John Wick' boot camp and more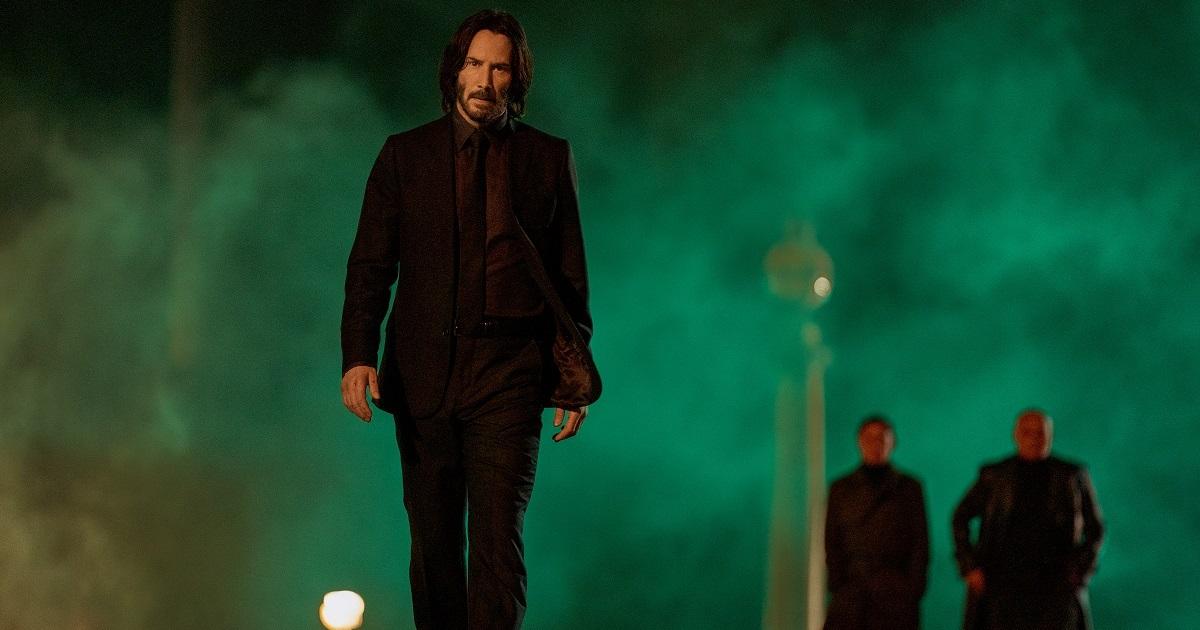 LOS ANGELES — You better get ready for the ride of your life when you watch Keanu Reeves' latest offering, "John Wick: Chapter 4," the sequel to "John Wick: Chapter 3 - Parabellum" (2019).
The action thriller film, helmed by Chad Stahelski and written by Shay Hatten and Michael Finch, has raised the bar when it comes to breathtaking action sequences, dangerous stunts, and death-defying scenes.
Starring Keanu Reeves as the title character, the latest in the franchise also stars Hiroyuki Sanada, Donnie Yen, Rina Sawayama, Bill Skarsgard, Laurence Fishburne, Shamier Anderson, Lance Reddick, Scott Adkins, and Ian McShane.
We were able to virtually interview the 58-year-old Canadian actor Reeves and the 62-year-old Japanese martial artist-actor Sanada. Below are our conversations with the two talented actors.
Keanu Reeves
You really raised the bar in the action scenes here. Can you talk about your training from the rigorous fighting scenes, the choreography, and even in your precision driving?
Oh, thank you. I had the opportunity to do a bunch of stuff in "John Wick: Chapter 4." I trained for about three, or four months and got to do some more trying to get to the next level, do movie judo and movie jiu-jitsu, and then some movie precision driving.
Throwing 180s and 270s and doing some drifting was really fun. Got to try and learn some nunchucks, which was a little hectic, but enjoyable.
I got back to the weapons, doing some manipulations, and some reloading. I love what I called John Wick boot camp and going to John Wick's school because I get to meet so many great masters of what they do, try and learn. It was a great experience.
Talking about masters, how was it working with the two martial art greats, Donnie Yen and Hiroyuki Sanada?
Oh my gosh. They're legends, right? It was so cool to work with Donnie and to have the chance to work with him. I'd worked with Hiroyuki before, so it was really special to come back together and play two characters who have a past and shared a past.
So, it made that bonding easier and gave it more depth. And Donnie was so amazing in the film, how he found the role and what he created, the pathos, his humor, and of course his action.
What was the scariest scene for you? For me, it was the chase in the Paris streets.
That was probably the scariest one for me too. There were a lot of moving cars and people and responsibility to do the action, but also, we had to take care of each other in a much more intense way because of the consequences. There were so many moving vehicles around us, not only for us but for the drivers. People were definitely paying attention.
Going up the 300 steps and fighting at the same time. Can you talk about that?
That's just Chad Stahelski, the director. He had a vision of this fight scene on some stairs. It comes at a very traumatic point in the film, so the stakes are very high.
We were out there for a bunch of days. Everyone was just going up and down or rolling or flying down and running up. It was a really cool vision. It was really enjoyable, tough, but really cool for everyone just to come together and try and realized the dream of the sequence.
I know you like to meditate before anything, but did you do any meditation for the action scenes as well before you did them?
Probably not any formal meditation. I have that expression. I have to get my mind right. So, there is a little bit... I'll take time to get my mind right.
Do you do any dietary practices before you do your action scenes?
Not generally for action. One thing that I would say is you have to have food. Well, because we film generally action sequences are about 10 to 11 hours a day. So, blood sugar is definitely a concern.
For me, I have what I call the fight bowl. I have rice and chicken. I like to have some starch and carbohydrates with chasing with some protein. I feel the protein helps with that. Then when you need it, some sugar. Get some candy bars around. I would bring candy bars, and make sure they were provided for the training dojo and on the set because sometimes you just need a Snickers bar.
And do you really have a soft spot for dogs?
Sure. Hounds can be cute. Chad Stahelski loves hounds, so I think the love and appreciation come from our director and I'm definitely part of that extension. But yeah, I love dogs.
Hiroyuki Sanada
Can you talk about the various kinds of training you went through for this project?
Before shooting, I had a three-week training, but I skipped the basic training and jumped into the choreographing and then put some ideas together, stunt guys and actors, Chad. And then tried to create the best choreography for the scenes. So, I just really enjoyed the process.
How was it working with your co-star and producer, Keanu Reeves?
I worked with him before on the movie called 47 Ronin, 12 years ago. That time he told me that I will make a big action movie with Chad. That was John Wick. So, I watched from the beginning, Chapters 1, 2, 3, and then finally Chad called me and said, "I created the role for you. It's a long, long old friend of John Wick." I was so excited, and I said yes, see you on set.
I decided to join immediately and I'm so happy to reunite with Keanu because he's a great actor and a great person. He's always humble and shy, always hardworking, very hard on himself, and very kind to others.
He has never changed. And then this time again, he was the humblest person on set, easy to collaborate with, and friendly. Also, my role, Shimazu and John Wick have been long friends.
And since Keanu and I have known each other for a long time, there is chemistry there. So, it was easy to jump into the situation. I really enjoyed working with him again.
How was it working with another martial arts superstar, Donnie Yen?
I never worked with him before, but somehow, or maybe we've grown up in Asia and we are in the same industry, so I could feel some brotherhood immediately.
I really enjoyed the collaboration with him, especially the one-on-one fighting scenes. We put some ideas in the scene and then I say, I can do this. And then, oh, if you do that, I'll go this way. Okay. Done. Done. We built up the choreography.
Once we decided on the choreography, there was no more need for rehearsals, just shoot, shoot, shoot. After a few takes and then we are done. And do high five. And say "Next!" It was so easy, fun, and exciting.
I really enjoyed that scene with him. It was an all-night shooting, and it was raining. We chat, laugh, and then work again when it stopped raining. We had a great time.
—MGP, GMA Integrated News