Filtered By: Showbiz
Showbiz
Pope Francis playfully spars with 'Rocky' actor Sylvester Stallone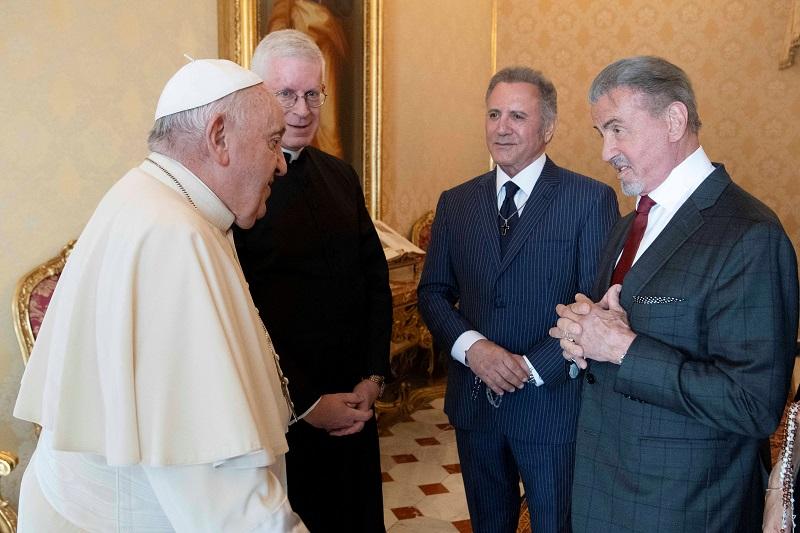 VATICAN CITY - Pope Francis playfully pretended to box with Sylvester Stallone during a meeting with the "Rocky" star at the Vatican on Friday.
Introduced to Stallone and his family, the Pope said how much he enjoyed the actor's films, prompting a smiling Stallone to clench his fists as if ready to spar, saying, "Ready, we box."
The 86-year-old Francis, who was walking with the aid of a stick, jabbed his left fist in response, prompting applause from the actor.
Stallone, who is 77 and has Italian origins, made his name with the series of films that trace the fortunes of fictional fighter Rocky Balboa. — Reuters